Pope Francis Tells Migrants: 'Don't Lose Hope'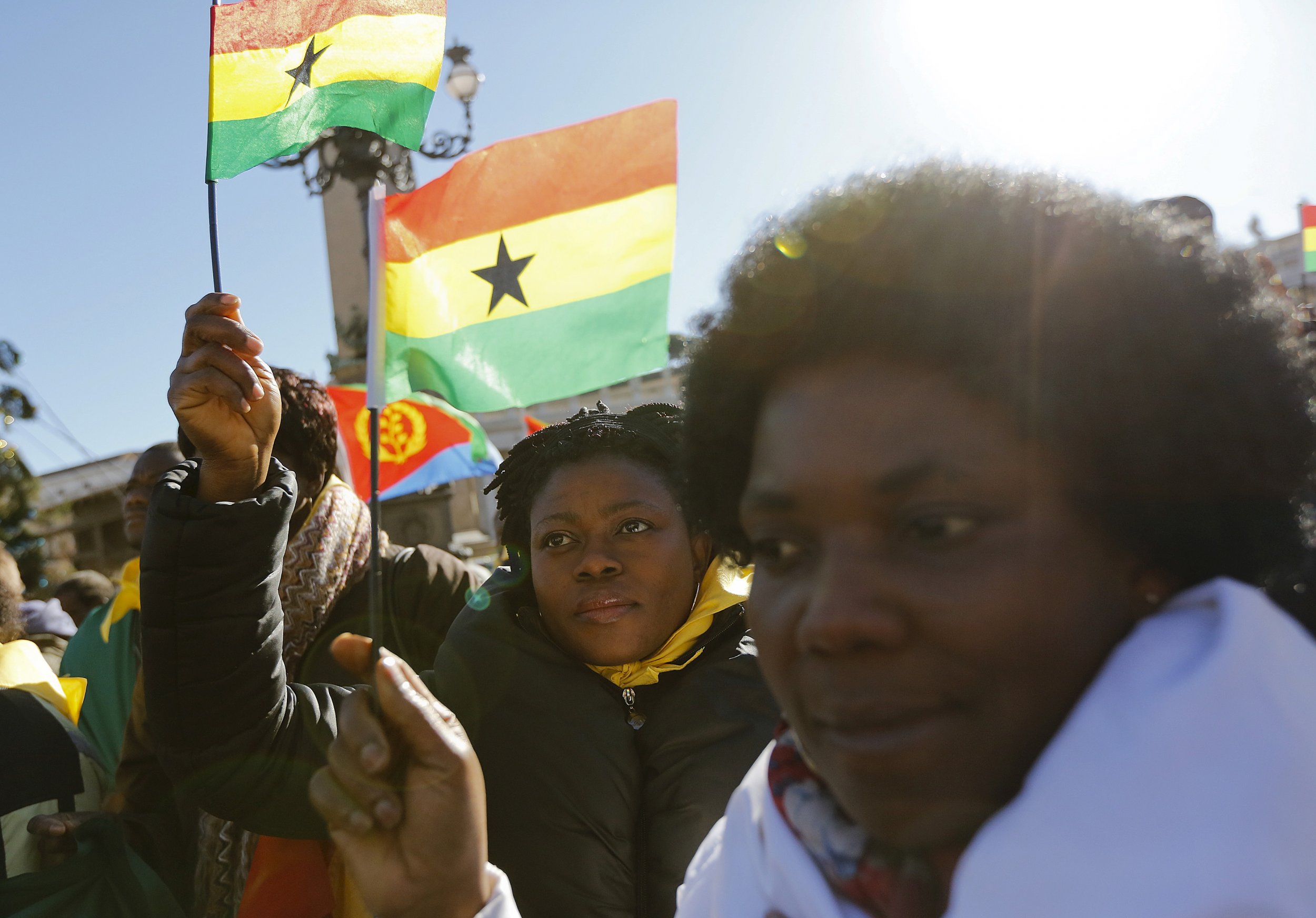 Pope Francis on Sunday welcomed thousands of migrants into the Vatican for a special service, urging them not to lose hope in desperate circumstances.
Some 5,000 migrants and refugees, many waving flags from their home nations, gathered for a special mass at St Peter's church in Rome to celebrate the World Day of Migrants and Refugees, The Daily Telegraph reports.
"Each of you carry in yourselves a history, a culture, precious values," the Pope told the crowd. "Alas, many of you have experienced misery, oppression and fear. Don't let anyone rob you of this hope and the joy for life."
In a statement released in advance of the event, the Pope urged wealthy nations to help people fleeing persecution. He said: "The tragic stories of millions of men and women daily confront the international community as a result of the outbreak of unacceptable humanitarian crises in different parts of the world.
"Indifference and silence lead to complicity whenever we stand by as people are dying of suffocation, starvation, violence and shipwreck."
Also on Sunday, Francis made his first visit to a synagogue in his time as Pontiff in a gesture of interfaith friendship. He laid a wreath at a plaque outside Rome's synagogue marking where Roman Jews were rounded up by the Nazis in 1943 and at another marking the slaying of a two-year-old boy in an attack by Palestinians on the synagogue in 1982, Associated Press reported.
Speaking in the wake of a spate of Islamist violence across the world, including high-profile attacks on France's Jewish community in Marseille, the Pope said: "Violence against man is in contradiction with any religion worthy of the name, and in particular the big monotheist religions."
Pope Francis Tells Migrants: 'Don't Lose Hope' | World