Pope Francis is More Popular Than Donald Trump, But It's Closer Than You Might Think
Pope Francis was a remarkably popular figure in the world—admired by the faithful and secular alike amid his more progressive, accepting stances. But the pope's favorability has taken a sharp downward turn recently amid allegations that he mishandled sexual assault accusations within the church.
A new poll released by CNN on Wednesday found just 48 percent of respondents viewed Francis favorably. That figure did rise, however, to 63 percent among Catholics.
At the beginning of last year, two-thirds of all Americans held a favorable view of Francis. That's a pretty sharp drop in a bit more than a year and a half.
The pope is still, however, more liked by Americans than President Donald Trump—but not by as much as you might think. A poll from YouGuv/The Economist released on Wednesday found 42 percent of Americans had a favorable view of Trump. That's only a 6 percentage point difference between he and Francis.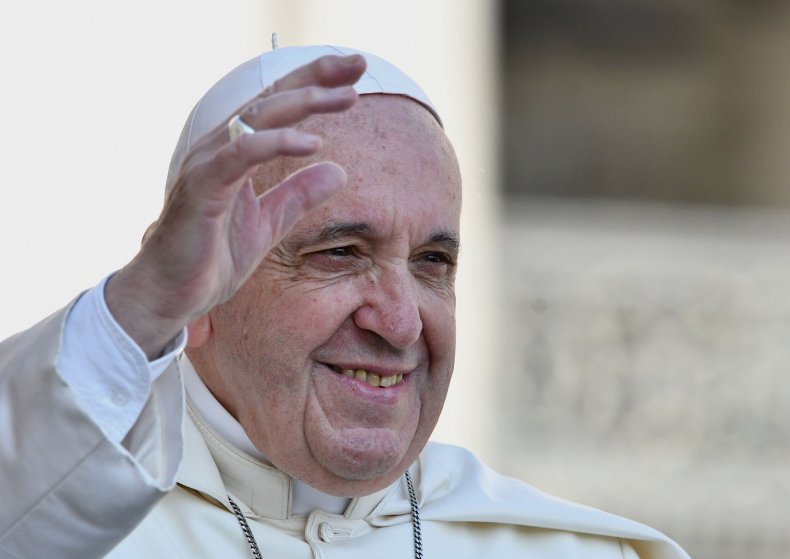 Other polls have been less kind to Trump's favorability, however. A pll from CNN that surveyed folks from September 6 through September 9, for instance, pegged it at just 36 percent, a full 12 percentage point drop-off from where the pope stood.
Francis has come under fire amid a still-unfurling scandal over his handling of sexual assault allegations involving Cardinal Theodore McCarrick. Archbishop Carlo Maria Vigano has urged Francis to resign, alleging he told Francis about abuse carried out by McCarrick, who resigned over the summer.
"In this extremely dramatic moment for the universal Church, he must acknowledge his mistakes and, in keeping with the proclaimed principle of zero tolerance, Pope Francis must be the first to set a good example to Cardinals and Bishops who covered up McCarrick's abuses and resign along with all of them," Vigano wrote in a statement.
A different YouGov/TheEconomist poll asked respondents if they felt Francis should resign over the ongoing crisis. Slightly more than a quarter—26 percent—said they thought the pope should step down. Thirty-five percent thought he should not resign.
Francis on Wednesday called for a summit of the presidents of the world's bishops' conferences to focus on the issue of abuse from the clergy. The multiday meeting was scheduled for late February 2019.