Pope Francis Calls for end to 'Hotbeds of Hate' After Pittsburgh Synagogue Shooting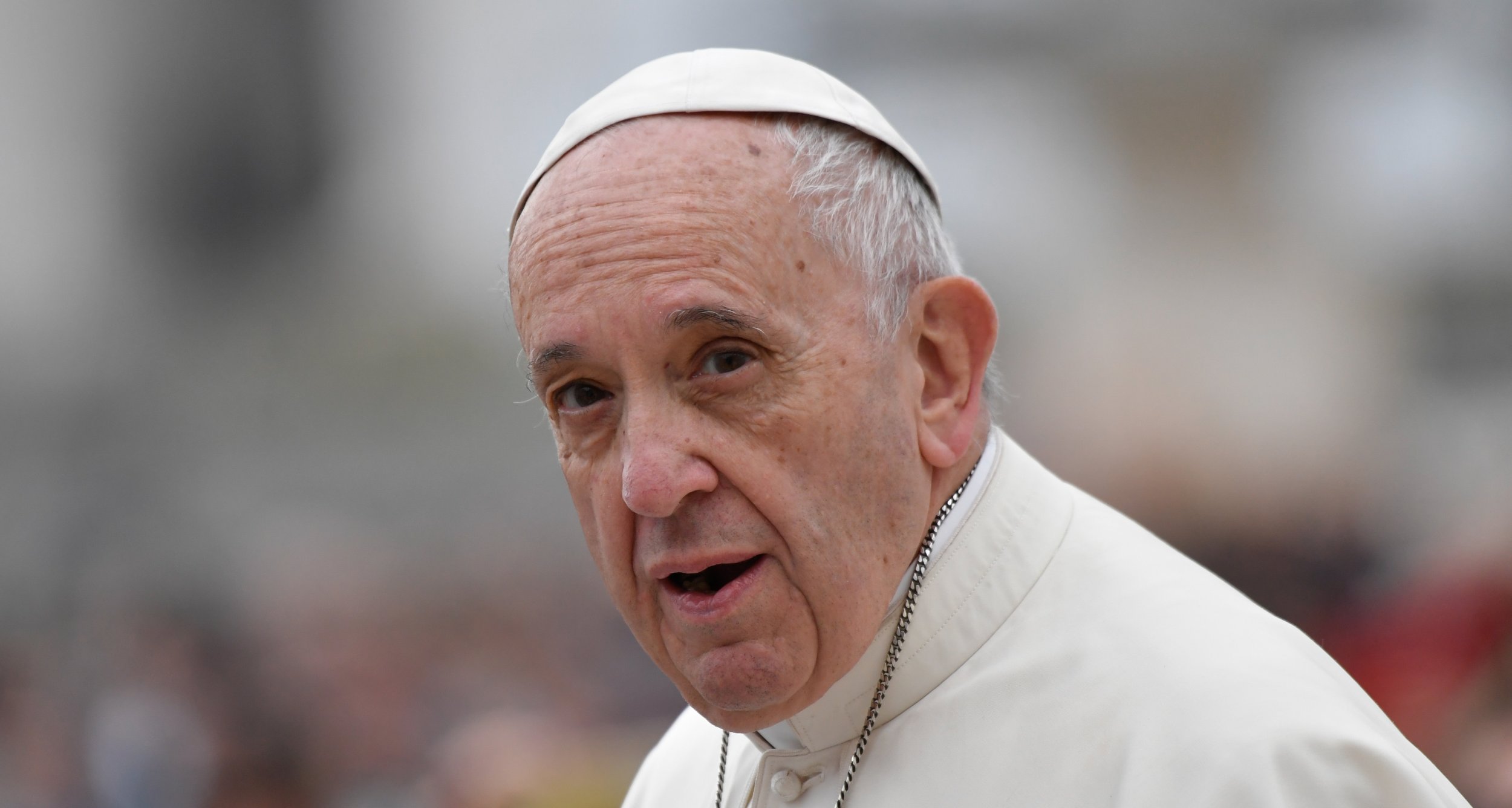 Pope Francis mourned the victims of a mass shooting at a synagogue in Pittsburgh on Saturday that claimed 11 lives, condemning the attack as an "inhuman act of violence" on Sunday.
"All of us, in reality, are wounded by this inhuman act of violence," Francis said, speaking to pilgrims in St. Peter's square after Sunday mass, according to Reuters.
Asking for prayers for the families of the 11 people killed and for healing for the six others who were wounded in the incident, the pope also asked that people keep the Jewish community in their thoughts after the "terrible attack on the synagogue."
The pope also prayed that God would would "help us to extinguish the flames of hatred that develop in our societies" and called for a strengthened sense of humanity and respect for life.
"May the Lord help us to put out the hotbeds of hate that flare up in our societies, strengthening a sense of humanity, respect for life, moral and civil values and the holy fear of God, who is love and the father of all," Francis added.
Robert Bowers, 46, of Pittsburgh, has been taken into custody and charged over the Saturday synagogue shooting, which is the deadliest attack on America's Jewish community in U.S. history, according to the Anti-Defamation League.
Social media accounts appearing to belong to Bowers, including on Gab, known as a far-right social media site, had been littered with anti-Semitic statements in the lead-up to the shooting.
The suspect also appeared to have railed against Central American migrants making their way to the U.S. border to claim asylum, branding them "invaders," an echo of President Trump's efforts to vilify and dehumanize the group, which he and his supporters have called a 'caravan'.
Read more: Pittsburgh synagogue shooting suspect accused Jews of helping migrant caravan 'invaders'
He also accused the Hebrew Immigrant Aid Society, HIAS, of having aided members of the caravans in their bid to make it to the U.S.
Bowers now faces 29 charges in connection with Saturday's deadly attack, including criminal accounts for violence, firearms offenses and violating U.S. civil rights law.
The pope has often spoken out against violence towards religious groups and has also denounced gun violence in particular, calling arms manufacturers "merchants of death."