Pope Francis Says Nuclear Weapons Should be Banned, Once Again Going Against Trump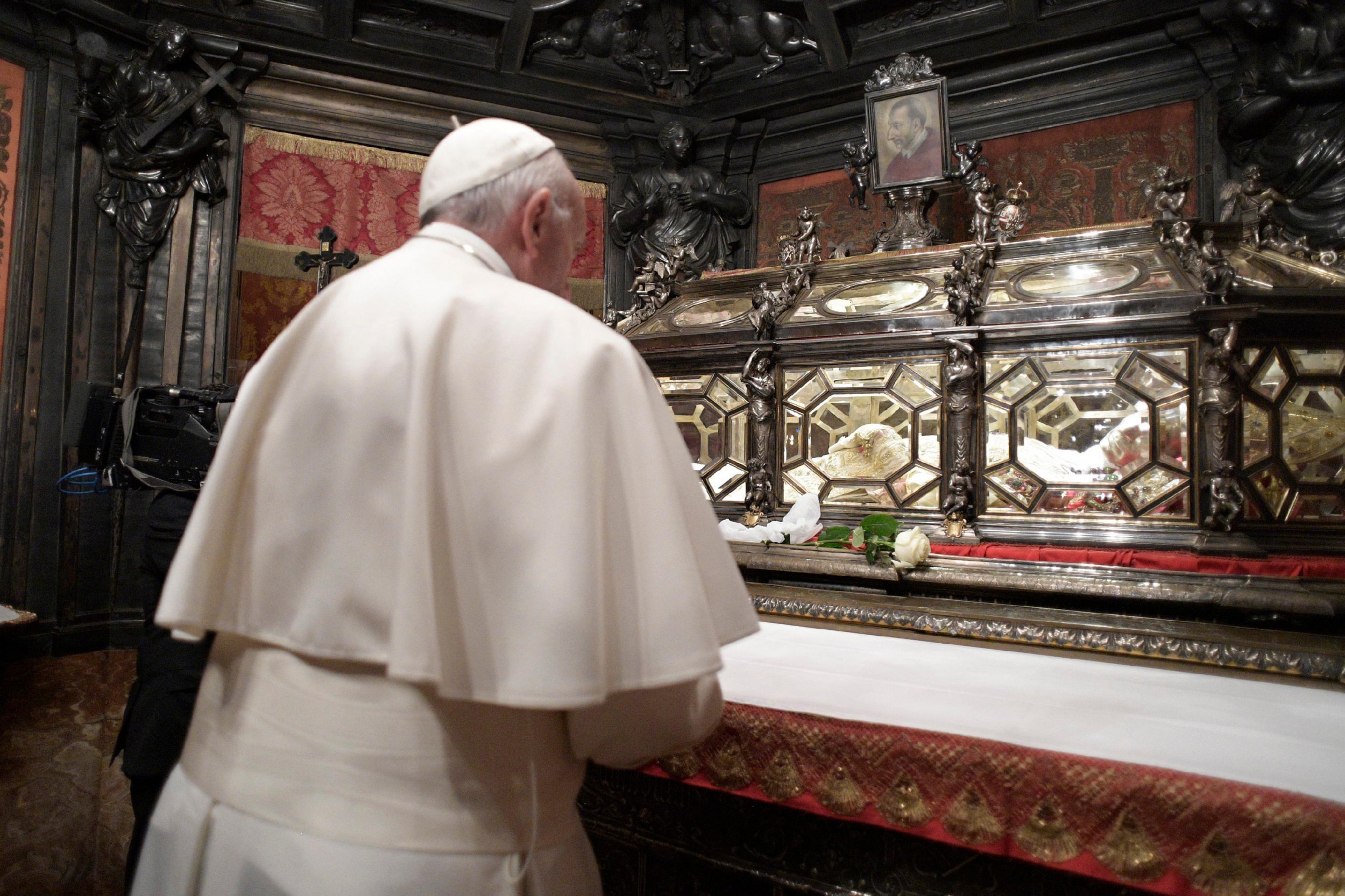 At a time when tensions over nuclear weapons are high, with North Korea inching toward developing an intercontinental ballistic missile and the U.S. and Russia speeding into an arms race, Pope Francis threw his support Tuesday behind an effort to ban weapons of mass destruction.
The United States and some other global powers skipped a United Nations meeting where a worldwide ban was set to be considered, while Francis urged that such a ban was the right move. Francis said peace "cannot be based on a false sense of security, on the threat of mutual destruction or total annihilation, or on simply maintaining a balance of power," Reuters reported.
A majority of U.N. members voted last year to negotiate some sort of legal measure to ban nuclear weapons and eventually eliminate them entirely. The United States, Britain and France are among the nations that have opted not to participate. Francis said that countries have to overcome "fear and isolationism."
"We need to go beyond nuclear deterrence: the international community is called upon to adopt forward-looking strategies to promote the goal of peace and stability and to avoid short-sighted approaches to the problems surrounding national and international security," he said, according to Reuters.
President Donald Trump, meanwhile, has expressed an interest in expanding the U.S. nuclear arsenal, once telling MSNBC, "Let it be an arms race. We will outmatch them at every pass and outlast them all." U.N. Ambassador Nikki Haley has said the ban supported by Francis was not realistic.
Francis and Trump have often come down on opposite sides of important issues. The Vatican criticized the president's executive order temporarily banning travelers from seven Muslim-majority countries as well as his proposed border wall.
Last year Francis said of then-candidate Trump: "A person who thinks only about building walls, wherever they may be, and not building bridges, is not Christian."
After Trump was elected, Francis said he would give the new president a fair chance, but warned against what he saw as populist resentment spreading across the world, embodied by the new U.S. leader.
"Hitler didn't steal power, his people voted for him, and then he destroyed his people. That is the risk," Francis told Spanish newspaper El Pais in January. "In times of crisis we lack judgment, and that is a constant reference for me. Let's look for a savior who gives us back our identity and let us defend ourselves with walls, barbed-wire, whatever, from other people who may rob us of our identity. And that is a very serious thing. That is why I always try to say: talk among yourselves, talk to one another."