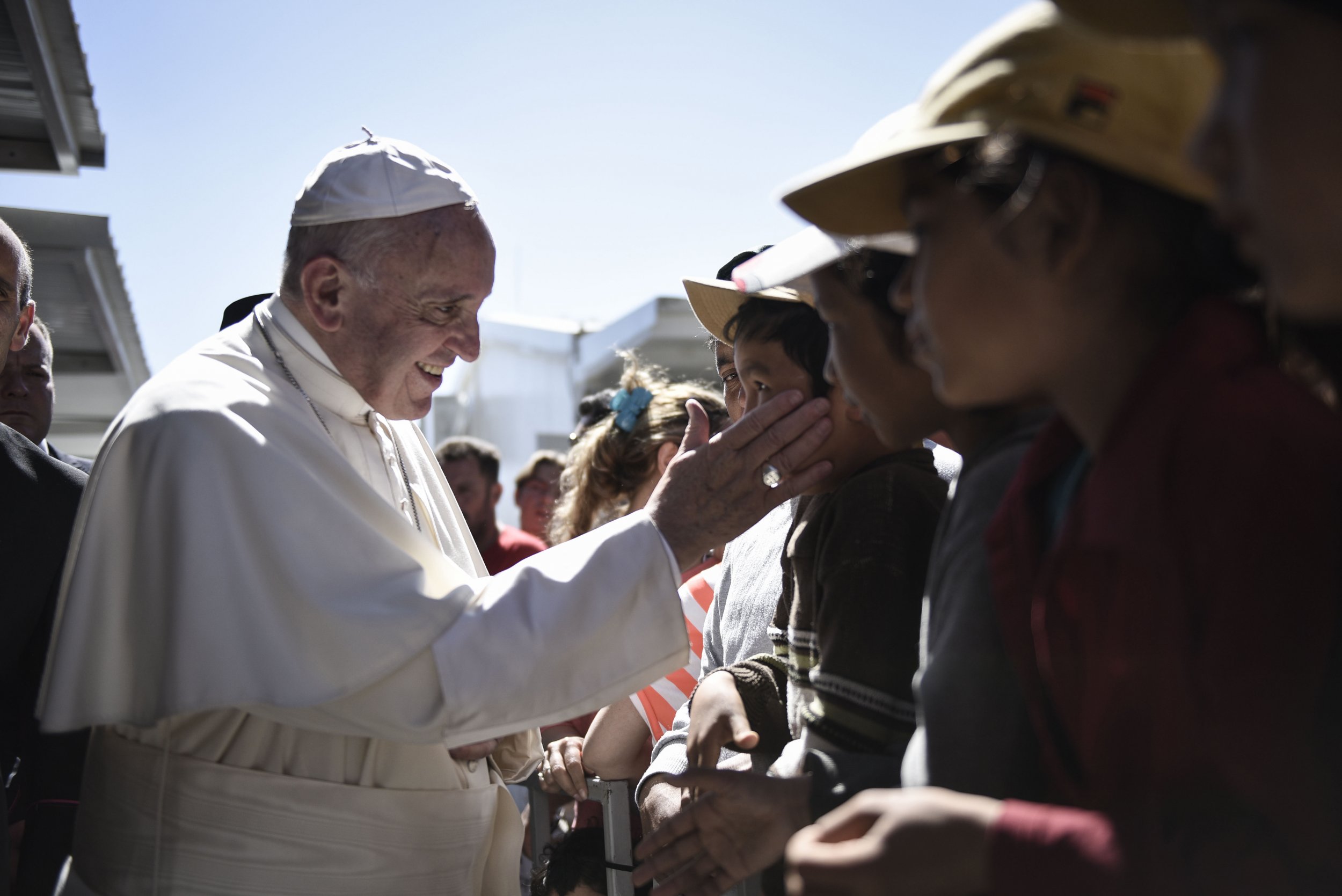 Pope Francis says that London's election of the first Muslim mayor of a Western capital is an example of how migrants can be integrated in Europe.
Voters in the English capital elected Sadiq Khan, the son of a Pakistani bus driver, on May 6 after a campaign in which the Conservative candidate, Zac Goldsmith, was criticized for focusing on Labour candidate Khan's religion.
In an interview with French Catholic newspaper La Croix published on Tuesday, the leader of the Catholic Church said that Khan's election provided an encouraging sign as other parts of Europe put up borders to migrants coming from the Middle East and Africa. Francis, 79, cited the orchestrators of the Brussels attacks—in which suicide bombings at an airport and metro station killed 36 people in March—as an example of the consequences of not integrating migrants. Many of the perpetrators of both the Brussels attacks and Paris attacks that killed 130 people in November 2015 grew up in the Molenbeek district of the Belgian capital, seen as a haven for extremists.
"Coming back to the migrant issue, the worst form of welcome is to 'ghettoize' them. On the contrary, it's necessary to integrate them. In Brussels, the terrorists were Belgians, children of migrants, but they grew up in a ghetto. In London, the new mayor took his oath of office in a cathedral and will undoubtedly meet the queen. This illustrates the need for Europe to rediscover its capacity to integrate," said Francis.
The pontiff also said that Western countries must be careful about trying to impose democratic systems of governance on different countries, such as Iraq and Libya, without respecting local norms and traditional forms of government. "We cannot advance without taking these cultures into account. As a Libyan said recently, 'We used to have one Gaddafi, now we have 50,'" said Francis, making reference to the former Libyan dictator Muammar el-Qaddafi, who was toppled in 2011. Libya has been in a political vacuum ever since, which has led to the proliferation of armed militias, including an affiliate of the Islamic State militant group (ISIS).
The pope recently visited the Greek island of Lesbos and took three families of Syrian refugees back with him to the Vatican in a gesture of solidarity. An estimated 188,000 migrants and refugees have entered Europe by sea in 2016, with more than 1,300 fatalities, according to the International Organization for Migration.