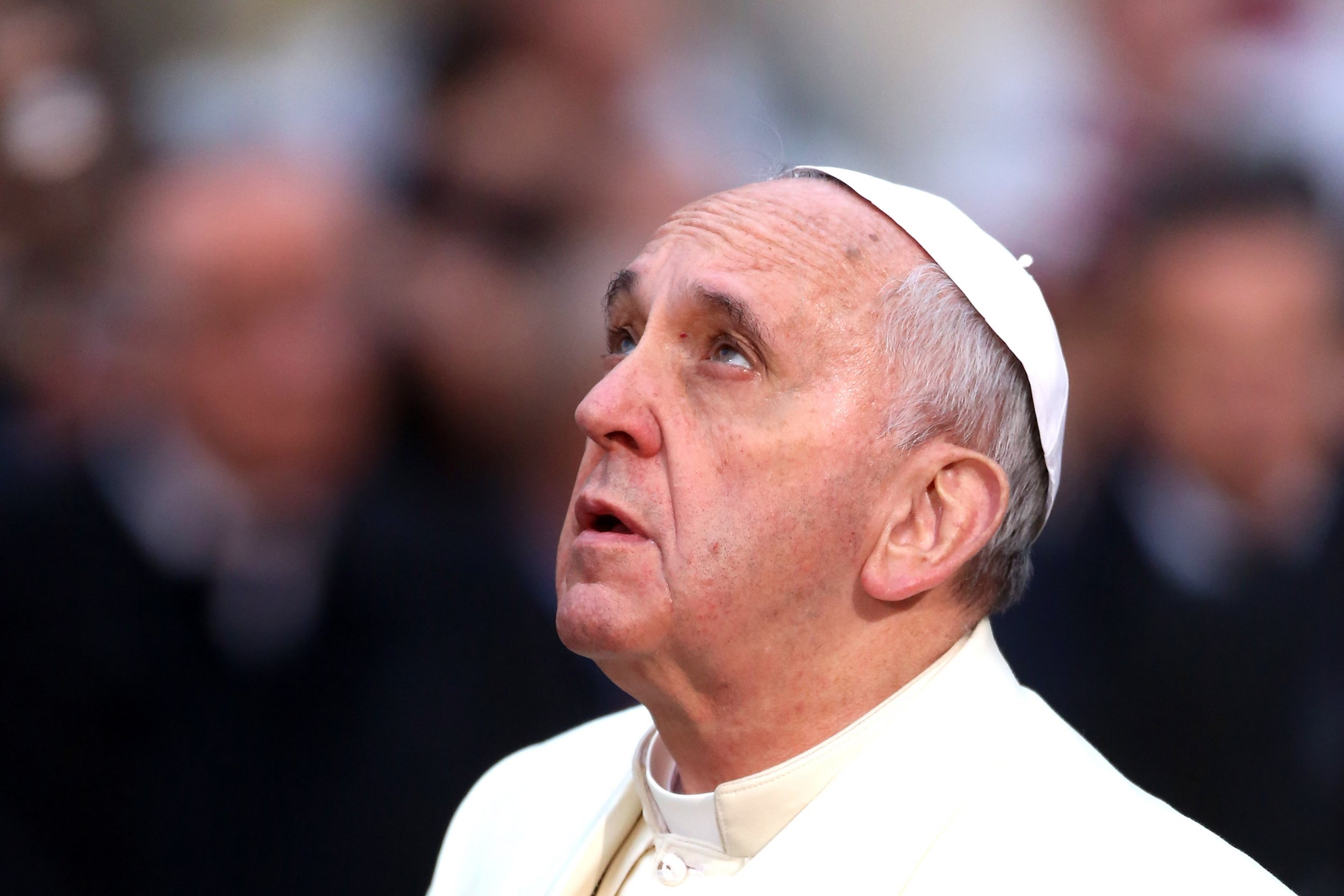 During his visit to Colombia, Pope Francis sat down Thursday with a delegation of Venezuelan bishops who traveled to Bogotá to discuss Venezuela's fragile socioeconomic situation. The meeting came after Francis announced Wednesday his intentions of praying for Venezuela as he was traveling from Rome to Bogotá.
"We're flying over Venezuela, and I would like to say a prayer so that there is [new] dialogue, that [Venezuela] will have good stability, with talks for everybody," he said.
But it is uncertain whether a dialogue will take place in Venezuela after President Nicolás Maduro's harsh criticism of that nation's clergy. Last month, he said Venezuela's Catholic Church has been associated with sectors of the population that "held power and privilege, destroying the country for almost a century." He added that the Venezuelan clergy has sided with the opposition, accusing the Venezuelan episcopal conference of lending churches to political activists.
With respect to Maduro, Caracas Archbishop and Cardinal Jorge Urosa Savino did not mince words. In an interview with Colombian newspaper El Tiempo Thursday, he said that Venezuela is under a "dictatorship" with no clear division of powers, and fundamental rights are not being respected.
"I'd like to add that all Venezuelans, especially those who have a larger responsibility in society, have the obligation to defend their rights and everybody else's," Urosa Savino said. "That's what we do as the Catholic Church, and that's the reason the [Maduro] government doesn't want us."
In recent years, Venezuelans have grappled with food-staple and medicine shortages, due to a deep recession and hyperinflation that have ailed a country that is sitting on one of the world's largest oil reserves. Maduro's intent to concentrate power in his own hands has led to massive protests in recent months, killing more than 120 people.
According to Eric Farnsworth, vice president of the Council of the Americas, even though Pope Francis recognizes Venezuela's humanitarian crisis, his prayer is nothing more than a symbolic act. "He has yet to speak against the government of Venezuela or to call the government to make changes," Farnsworth said. "The problem is the government's take on authoritarianism and the shackling of the free press."
A number of Venezuelans are disappointed that Pope Francis has not taken a stronger stance on Venezuela. "The Catholic Church remains independent in Venezuela, so it does have some credibility," Farnsworth explained. "So the pope maintains an open channel of communication. But if you're not using it to change Maduro's actions, it looks like you're being sympathetic to the government."
Geoff Ramsey, Venezuela associate for the Washington Office on Latin America, said Pope Francis prefers to keep his distance from the Venezuelan crisis, because "calling Maduro a dictator will have a counterproductive effect." Ramsey added that Pope Francis has the potential to call for new talks, but change is unlikely to occur in the short term.
"The government does not have the incentive to enter a dialogue. In their eyes, they won the constituent assembly, and they don't see any reason to risk losing that power by establishing serious talks," he said.