Former Vatican Official Calls for Pope's Resignation
A former high-ranking Vatican official has accused Pope Francis of ignoring allegations of sexual abuse in the Catholic Church and called for his resignation.
In an 11-page testimony, Archbishop Carlo Maria Viganò, who served as a Vatican ambassador to the U.S. in Washington D.C., alleged that a number of senior church officials were involved in the coverup of accusations of sexual abuse against Archbishop Theodore McCarrick.
Viganò also said that Pope Francis was made aware of punitive sanctions placed upon McCarrick by Pope Benedict XVI but chose to overturn them and instead sweep potential scandal under the rug.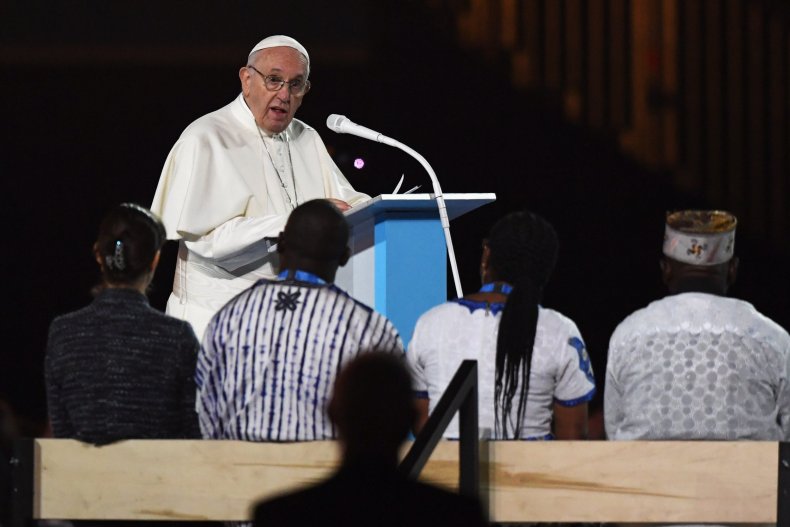 In the late 2000s, Pope Benedict "imposed on Cardinal McCarrick sanctions similar to those now imposed on him by Pope Francis," wrote the former apostolic nuncio. Viganò said he personally informed Pope Francis of these sanctions in 2013, telling him that "I don't know if you know Cardinal McCarrick, but if you ask the Congregation for Bishops there is a dossier this thick about him. He corrupted generations of seminarians and priests and Pope Benedict ordered him to withdraw to a life of prayer and penance."
Still, says Viganò, the Pope "continued to cover" for McCarrick's alleged crimes and "did not take into account the sanctions that Pope Benedict had imposed on him" while appointing McCarrick to be "his trusted counselor."
Former Cardinal McCarrick resigned last month after being accused of sexually abusing an alter boy and his seminary students. He maintains his innocence, but Father Boniface Ramsey of New York told CBS News that he had heard and complained about McCarrick's actions since 1986. "Virtually everyone knew," he said.
Viganò, who claims to have no motive other than quieting his own conscience, called for the Pope to resign. "In this extremely dramatic moment for the universal Church, he must acknowledge his mistakes and, in keeping with the proclaimed principle of zero tolerance, Pope Francis must be the first to set a good example to Cardinals and Bishops who covered up McCarrick's abuses and resign along with all of them," he wrote.
"Pope Francis has repeatedly asked for total transparency in the Church," Vigano continued. "He must honestly state when he first learned about the crimes committed by McCarrick, who abused his authority with seminarians and priests. In any case, the Pope learned about it from me on June 23, 2013 and continued to cover him."
Pope Francis addressed issues of sexual abuse in the church in Dublin on Saturday. "The failure of ecclesiastical authorities — bishops, religious superiors, priests and others — to adequately address these repugnant crimes has rightly given rise to outrage, and remains a source of pain and shame for the Catholic community," he said. "I myself share these sentiments."