Pope Francis Allegedly Tells Gay Man 'God Made You Like this and Loves You'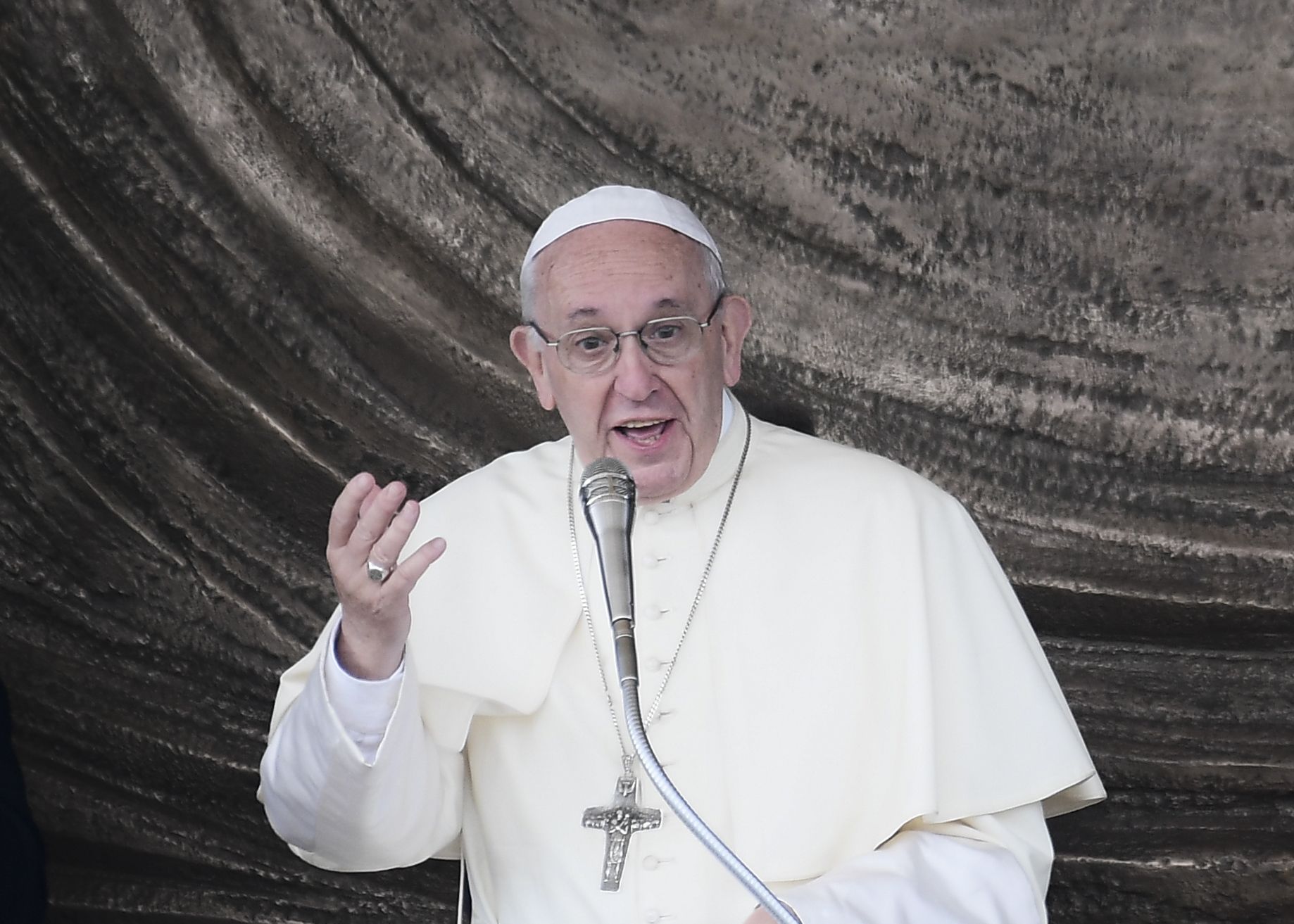 A personal meeting between Pope Francis and a gay man could have considerable implications for the Catholic church and its stance on homosexuality.
Juan Carlos Cruz had a private meeting with the Pope to discuss the sexual abuse that he had suffered at the hands of a priest, according to Spanish newspaper El País. Some of his opponents had brought up the fact that Cruz is gay, and criticized him for it.
"God made you like this and loves you like this and I don't care," Pope Francis has allegedly told Cruz.
The Catholic church has historically been a considerable opponent to forward momentum of the queer community, formally opposing sex, civil unions and marriage among same-sex couples, and favoring conversion therapy.
Such an inclusive statement from Pope Francis, if true, is a historic move forward. "God made you like this" could be interpreted as acknowledging that homosexuality is not a choice, but innate--more specifically, a characteristic intentionally divined from the hand of God himself.
The church had never formally issued a statement on whether people choose to be gay, are born gay, or become gay, so Francis' alleged comments don't necessarily negate Catholic teachings. However, it's still surprising, and may represent more inclusivity for the queer community going forward.
This isn't the first progressive move for Pope Francis. He has spoken up for environmentalism and respecting other religions, while opposing the death penalty and religious persecution. In 2013, Francis even said "Who am I to judge? " regarding gay priests.
In fact, half of Republican Catholics in the United States have believe that he is too liberal, according to a Pew survey from February. Still, he maintains many traditional values, like being pro-life and being against the prospect of female priests.