Pope Francis Speaks Out Against Legalization of Marijuana and Other Drugs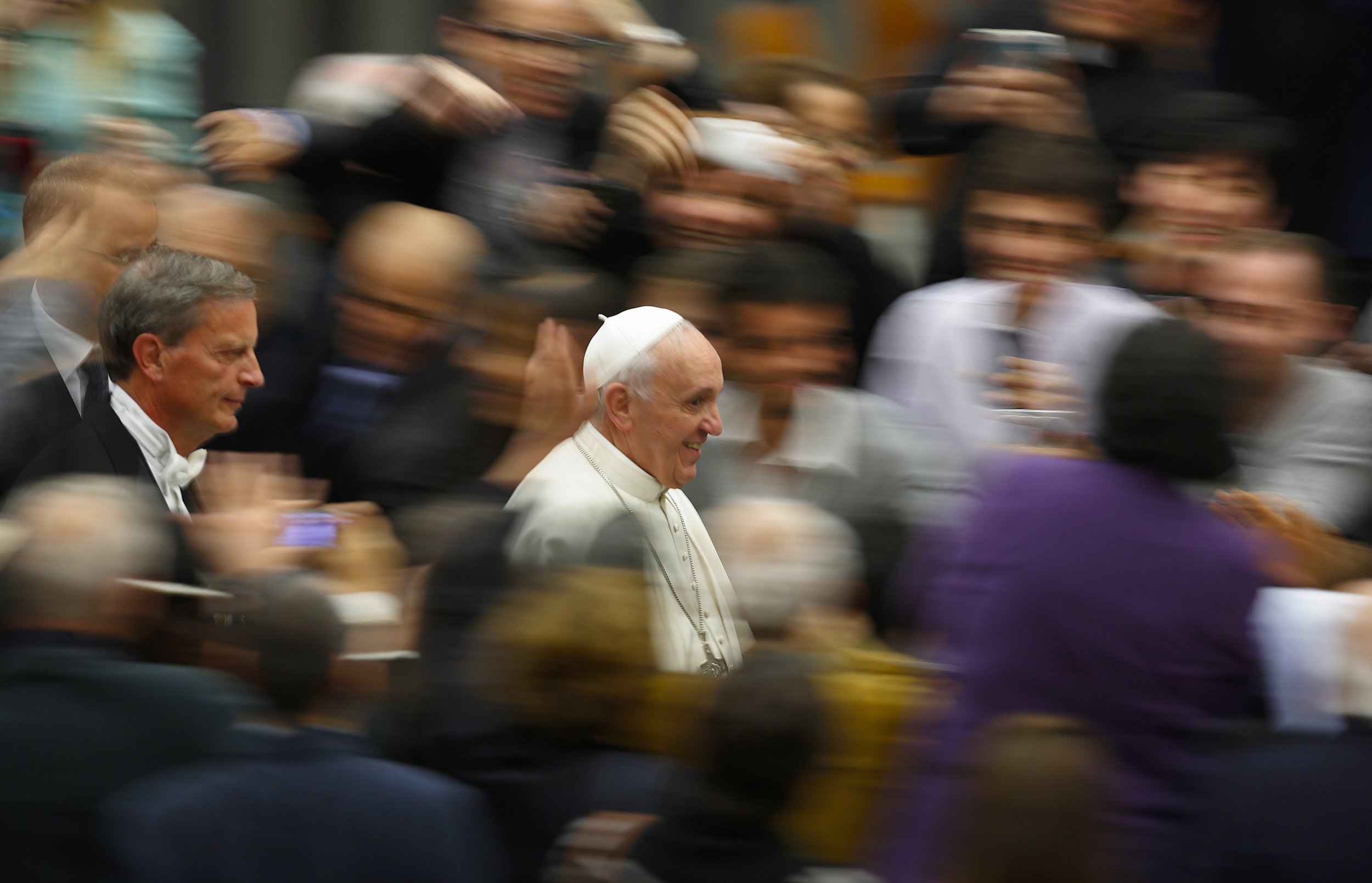 After a several-week absence from the media spotlight, Pope Francis emerged on Friday as a speaker at the International Drug Enforcement Conference in Rome, where he said he was opposed to the legalization of drugs—including marijuana—for recreational use.
"The scourge of drug use continues to spread inexorably, fed by a deplorable commerce which transcends national and continental borders," Francis told conference participants. "Attempts, however limited, to legalize so-called 'recreational drugs,' are not only highly questionable from a legislative standpoint, but they fail to produce desired effects."
While Francis has sometimes surprised constituents with his progressive views—on homosexuality, atheism and capitalism, for example—his stance on marijuana legalization, at least, is at odds with a growing push for it. In December, Uruguay became the first country to legalize the drug (Francis is from nearby Buenos Aires, Argentina). That law included regulation of the cultivation, production, storage, sale and distribution of marijuana, as well as an official registry of users' consumption.
"We will be able to get more information about the consequences of different alternatives," Beau Kilmer, co-director of the RAND Drug Policy Research Group, told Newsweek at the time.
Earlier this month, Jamaica said it would legalize medical marijuana, and allow possession of up to two ounces of the drug for recreational use. In the United States, two states—Colorado and Washington—have legalized marijuana. Alaska could vote on legalization in November, and Oregon may vote on a similar measure later this year. Twenty-two states have legalized the use of marijuana for medicinal purposes—New York is poised to become the 23rd—and 16 have decriminalized it, according to the National Organization for the Reform of Marijuana Laws (NORML). In October 2013, a Gallup poll found that for the first time, a majority of Americans believe the drug should be legalized: 58 percent, compared with just 12 percent in 1969, the first time the question was asked.
Marijuana is still illegal under federal law, but in May the House voted to restrict the DEA from using funds to go after state-legal medical marijuana outfits. Sen. Rand Paul (R-Ky.) introduced a similar amendment in the Senate this week.
Pope Francis has spoken out against drug legalization in the past, and has visited with addicts both as Pope and when he was Archbishop of Buenos Aires. "A reduction in the spread and influence of drug addiction will not be achieved by a liberalization of drug use," he said during a speech at a hospital in Rio de Janeiro, Brazil last year. "Rather, it is necessary to confront the problems underlying the use of these drugs, by promoting greater justice, educating young people in the values that build up life in society, accompanying those in difficulty and giving them hope for the future."