Pope Francis Says Priests Can Absolve 'Contrite' Women of Abortion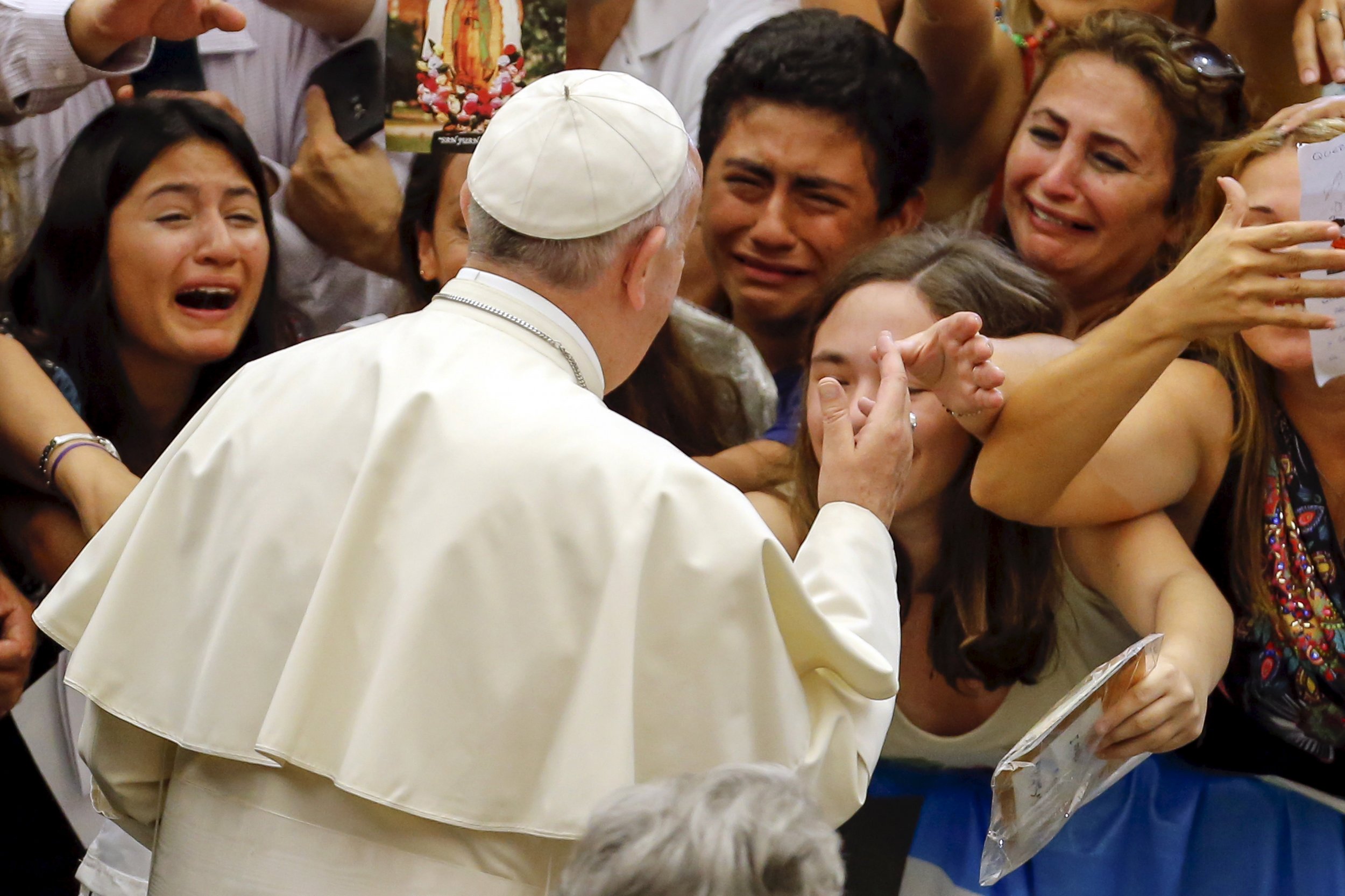 Pope Francis will allow all priests during the Roman Catholic Church's upcoming jubilee year to absolve women who "with contrite heart, seek forgiveness" for "the sin of abortion." In a letter from the Vatican dated Tuesday, the pope, while emphasizing "the gravity of the sin," described an attitude that strays from the Catholic Church's usual line, which generally mandates excommunication for abortions.
"The tragedy of abortion is experienced by some with a superficial awareness, as if not realizing the extreme harm that such an act entails. Many others, on the other hand, although experiencing this moment as a defeat, believe that they have no other option," he wrote.
"I know that it is an existential and moral ordeal. I have met so many women who bear in their heart the scar of this agonizing and painful decision," he added.
The pope concluded, "The forgiveness of God cannot be denied to one who has repented, especially when that person approaches the Sacrament of Confession with a sincere heart in order to obtain reconciliation with the Father."
The pope's decision came a few months ahead of the start of the Extraordinary Jubilee of Mercy, or Holy Year of Mercy, which he announced in March. A jubilee year is a special year of celebration and forgiveness in Catholic tradition that takes place every 25 or 50 years, with the last called in 2000. An extraordinary jubilee occurs outside of "ordinary" jubilee years, with the last proclaimed by Pope John Paul II in 1983.
"I have often thought about how the Church might make clear its mission of being a witness to mercy," Pope Francis said at the time. "For this reason, I have decided to call an extraordinary Jubilee that is to have the mercy of God at its center." The holy year will begin with the Solemnity of Immaculate Conception on December 8 and continue through November 20, 2016.
In his letter Tuesday, Pope Francis called attention to several groups in his thoughts as the jubilee year approaches, including the sick and elderly who are confined to their homes or alone, the incarcerated whose freedom is limited, the deceased and those who attend churches led by priests of the Church's breakaway group, Fraternity of St. Pius X, as well as women who have had abortions, stating that "this Jubilee Year of Mercy excludes no one."
But John L. Allen Jr., associate editor of the website Crux, which covers Catholic news, wrote that it was important to note that Francis's announcement was not an official change in Catholic teaching:
Both abortion and defiance of papal authority are still considered grave sins, triggering what canon law, the compendium of Church legislation, describes as latae sententiae excommunication, meaning 'automatic'....

Second, putting these two olive branches into the same package could be seen as another effort by Francis at political equilibrium....

The concession on abortion likely will be welcomed by many Catholic liberals who have long urged greater compassion for the women involved, while conservatives may cheer the opening to the Society of St. Pius X because they share some of the group's concerns about the progressive reforms adopted at the Second Vatican Council (1962-65).

If what Francis wants is balance, however, he could get it in the form of blowback from both sides.