Pope Francis 'Hopes to Visit' South Sudan During 2017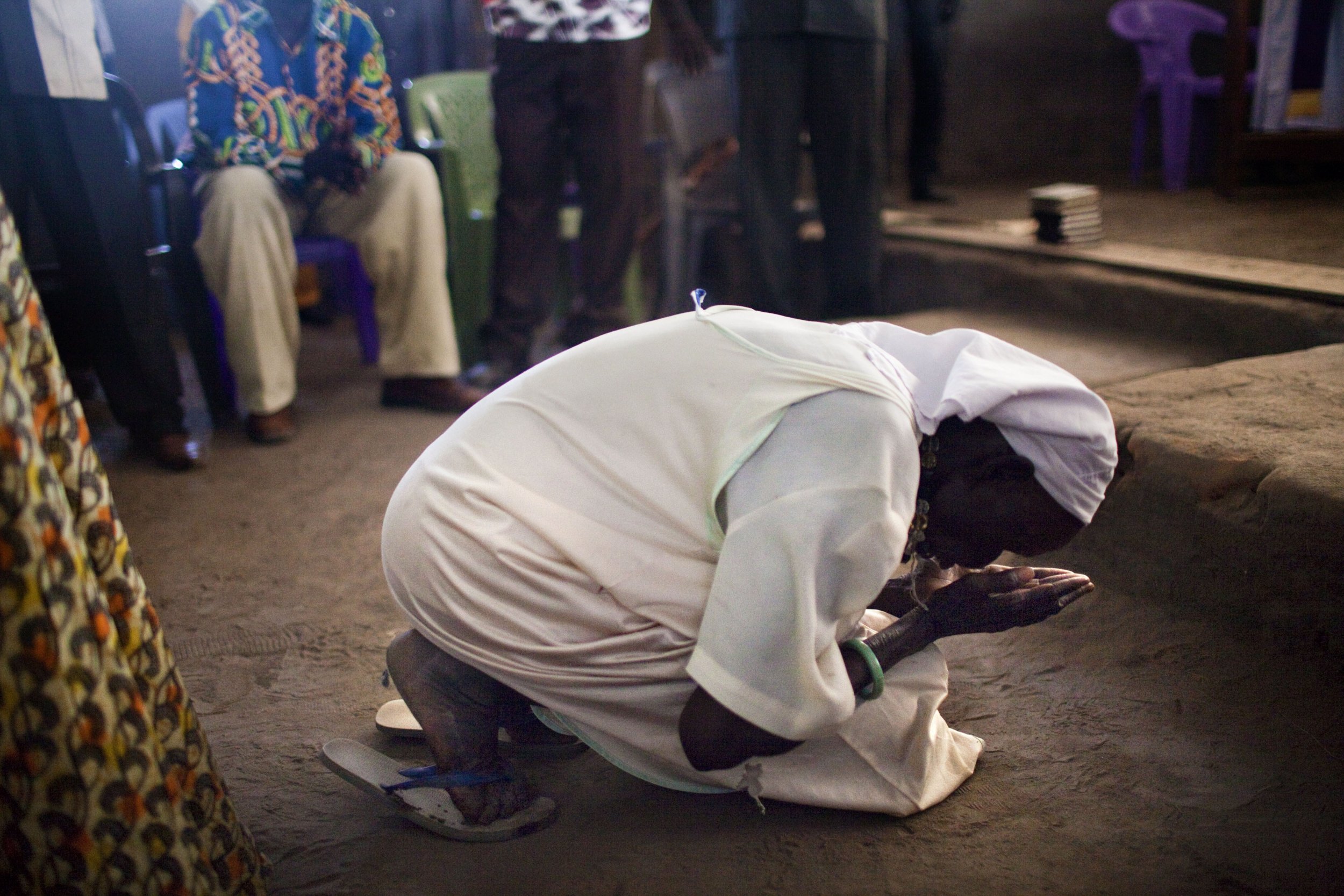 Pope Francis hopes to visit South Sudan, where civil war has raged for more than two years and parts of the country are in famine, during 2017, according to the country's bishops.
"The Holy Father is deeply concerned about the sufferings of the people of South Sudan," said a letter from South Sudan's bishops to the country's Catholic population Thursday and reported by Vatican Radio.
"You are already in his prayers but his coming here would be a concrete symbol of his fatherly concern and his solidarity with your suffering."
South Sudan plunged into conflict in December 2013, when President Salva Kiir accused then vice-president Riek Machar of plotting a coup. Since then, violence that has often been conducted along ethnic lines has killed thousands and displaced millions in the country, which only obtained independence in 2011.
The South Sudan government and United Nations (U.N.) agencies declared Monday that parts of the country in Greater Unity state, in central South Sudan, were now experiencing famine, while many other regions were in urgent need of food.
It is the first famine declared by the U.N. since the 2011 famine in Somalia, which claimed more than 250,000 lives.
The bishops made the announcement in a pastoral letter to the country's Catholic community. About 60 percent of South Sudan's population are Christian, according to a 2012 Pew Research Center survey, and President Kiir is a Roman Catholic.
In the letter, the bishops said that they were concerned that civilians were being caught up in the violence between government troops and rebel forces. "[Civilians] are killed, raped, tortured, burned, beaten, looted, harassed, detained, displaced from their homes and prevented from harvesting their crops," said the letter.
The bishops added that the Catholic church had not taken sides in the conflict but was "ready to dialogue with and between the government and the opposition at any time." The bishops said that churches had been burned down and said it was still waiting for justice for the murder of a Slovakian Catholic nun, Sister Veronika Rackova, who was allegedly shot and killed by government soldiers in Yei in 2016.
Christian leaders from various denominations visited Pope Francis at the Vatican in November 2016, when they urged him to visit the country. The Argentine pontiff drew attention to the country's humanitarian crisis in a public appeal Wednesday. "At this time it's more necessary than ever for everyone to not just stop with words, but to take concrete action so that food aid can reach suffering populations," said Pope Francis, according to the Associated Press.
President Kiir is currently attempting to drum up support for a national dialogue aimed at resolving the conflict, but the move has been criticized by opposition leaders. As fighting continues, South Sudanese refugees continue to flood into neighboring countries, particularly Uganda: more than 9,500 refugees crossed from South Sudan to Uganda between February 15-21, according to a U.N. Refugee Agency emailed statement.
Should Pope Francis travel to South Sudan, it would be his second visit to sub-Saharan Africa since becoming pope in 2013. In December 2015, the pope traveled to Kenya, Uganda and Central African Republic (CAR). His visit to the latter country made him the first pontiff to visit an active war zone: nominally Muslim and Christian militias have been fighting in CAR since the country's former president, Francois Bozize, was toppled in 2013.