Pope Francis Warns World Leaders Not to Get Drunk on Power in Surprise Ted Talk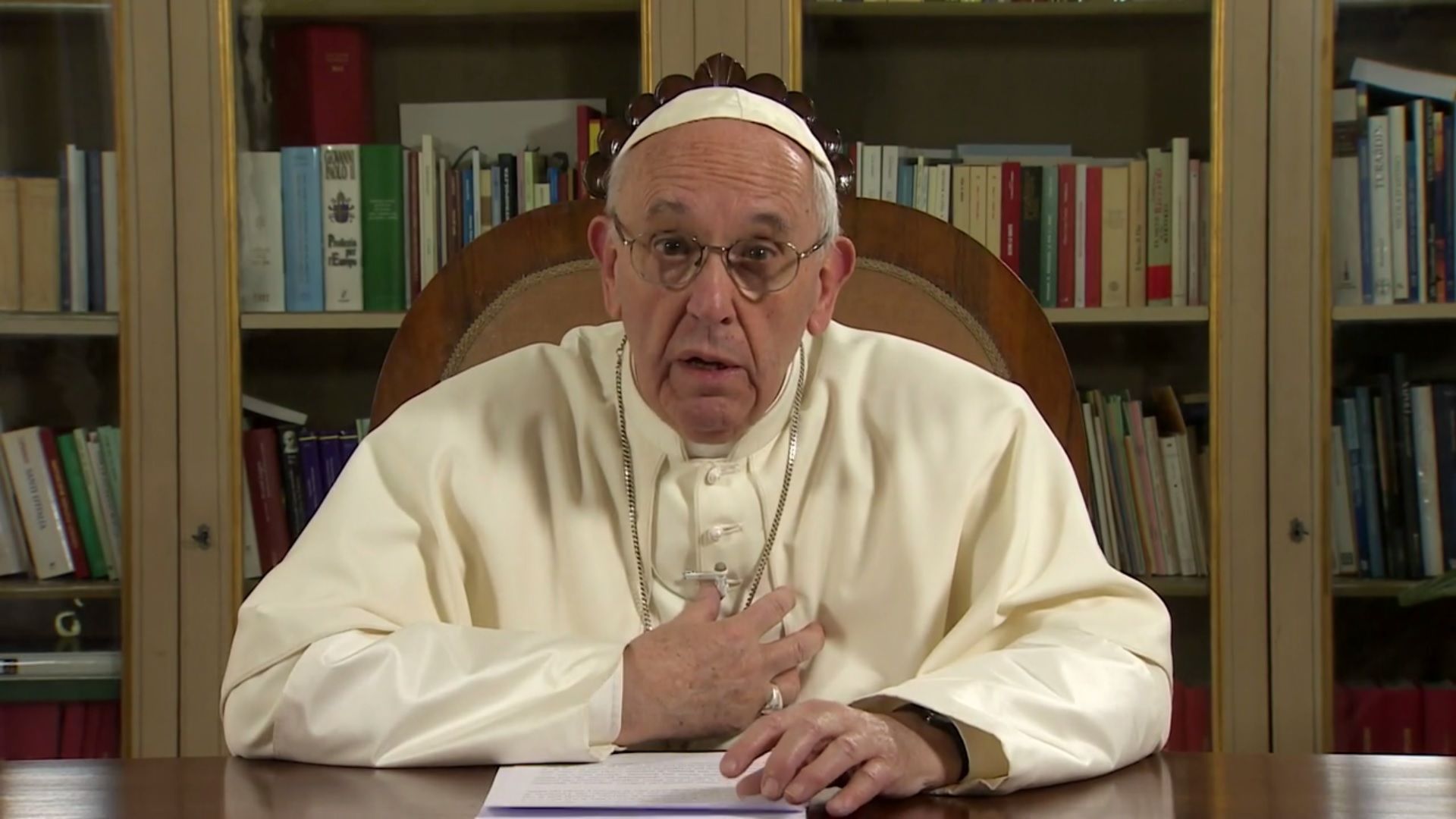 Pope Francis called for a "revolution of tenderness" and asked world leaders to be humble in exercising their power in a TED talk broadcast at the organization's conference in Vancouver on Tuesday.
The 80-year-old Francis delivered the 18-minute talk —which was pre-recorded in Vatican City and aired at the annual TED Conference—in Italian, with subtitles in 22 languages.
TED stands for Technology, Entertainment, Design and the short talks, which are delivered by famous and nonfamous speakers alike, are published online and often reach huge audiences.
Francis is the first pope to give a TED talk. Titled "Why the only future worth building includes everyone," Francis's talk called for social inclusion and solidarity to accompany scientific progress.
"How wonderful would it be, while we discover faraway planets, to rediscover the needs of the brothers and sisters orbiting around us," he said.
Francis also used the talk to call for a more welcoming attitude towards migrants and refugees, reflecting on his own family's journey from their native Italy to Argentina.
"I could very well have ended up among today's 'discarded' people. And that's why i always ask myself deep in my heart: 'Why them and not me?'" said Francis.
The Argentine pontiff has been outspoken on the issues of immigration and refugees. He criticized U.S. President Donald Trump's proposal to build a wall along the country's border with Mexico to cut immigration, and challenged every Catholic parish and religious institution in Europe to welcome a migrant family.
In a message to world leaders, he said that the "more powerful you are...the more responsible you are to act humbly," and cited a colloquial Argentine saying to make his point: "Power is like drinking gin on an empty stomach."
"You feel dizzy, you get drunk, you lose your balance, and you will end up hurting yourself and those around you, if you don't your power with humility and tenderness," said the pope.
The pope's talk was met with loud applause at the week-long conference, according to the Washington Post. TED's international curator Bruno Giussani said that the talk took more than a year to organize and that, initially, "it's fair to say that not many [in the Vatican] knew of TED," according to the BBC.
The speech was filmed in the Domus Sanctae Marthae guesthouse where he lives in Vatican City.
Francis has made social media a feature of his papacy: Nine Twitter accounts in different languages are run under the pope's name and Francis has 3.8 million followers on Instagram.