Pope Francis Threatened With Bombing Ahead of Chile Visit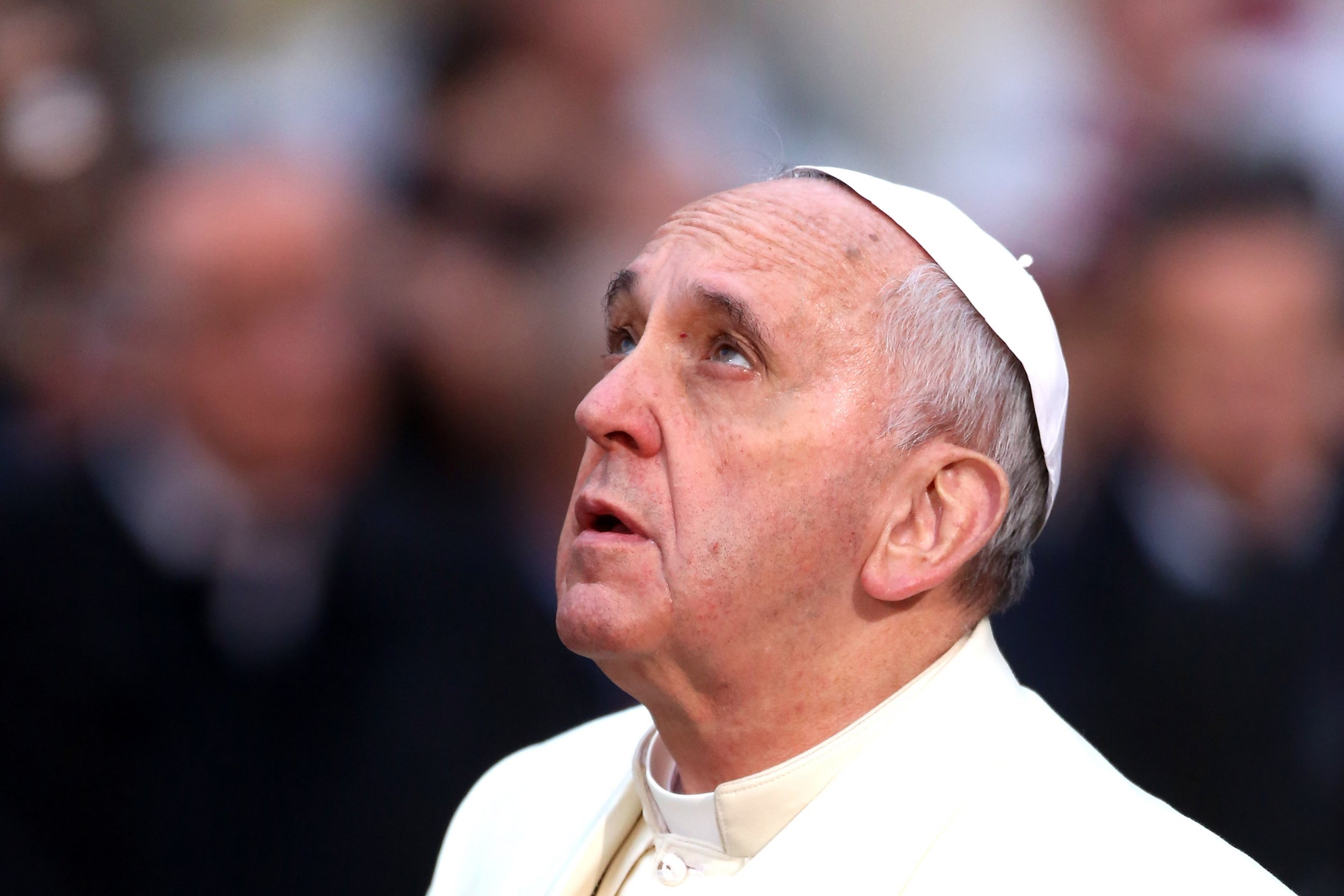 Pope Francis has been threatened with violence and is facing the possibility of protests during his visit to South America this week.
The pontiff was singled out by vandals who attacked churches in the Chilean capital Santiago, three of which were targeted with firebombs, with a threatening message left at one of the sites.
"Pope Francis, the next bombs will be on your cassock," the message read, according to The Catholic Herald.
"We will never submit to the dominion you want to exercise over our bodies, our ideas and actions, because we were born free to choose the path we want to take. Against every monk and nun and against every preacher. Bodies free, impure and wild," the message, written in Spanish, said.
"Freedom to all the political prisoners of the world! Free Wallmapu! Autonomy and resistance!" it added.
Chilean President Michelle Bachelet acknowledged people had a right to protest but called for such expression to be peaceful.
"What I've been told is that, for example, [when the Pope visited] Colombia, there were groups there with a little sign [in protest]. In a democracy, people can express themselves as long as they do so in a peaceful and appropriate way," The Herald reported her as saying.
The threat against the pope comes alongside protests over the appointment of Juan Barros as the bishop in Osorno. Barros is accused of covering up for a priest who was found guilty of paedophilia, and anger over his appointment in 2015 has prompted further fears over the security of Pope Francis during his tour of Chile and Peru in January,CNN reported.
According to The Holy See, the pope left the Vatican on Monday morning and is set to arrive in Santiago at around 8:10 p.m. local time. He is set to spend several days visiting various cities in Chile, and will depart for Peru on Thursday.
Among the churches that were attacked in Chile ahead of the pope's visit one was close to the Apostolic Nunciature diplomatic mission where Pope Francis will stay during his visit, with security now being tightened for the trip.
Pope Francis Threatened With Bombing Ahead of Chile Visit | World