Pope Francis to Visit NYC, Washington, D.C., Philadelphia This Fall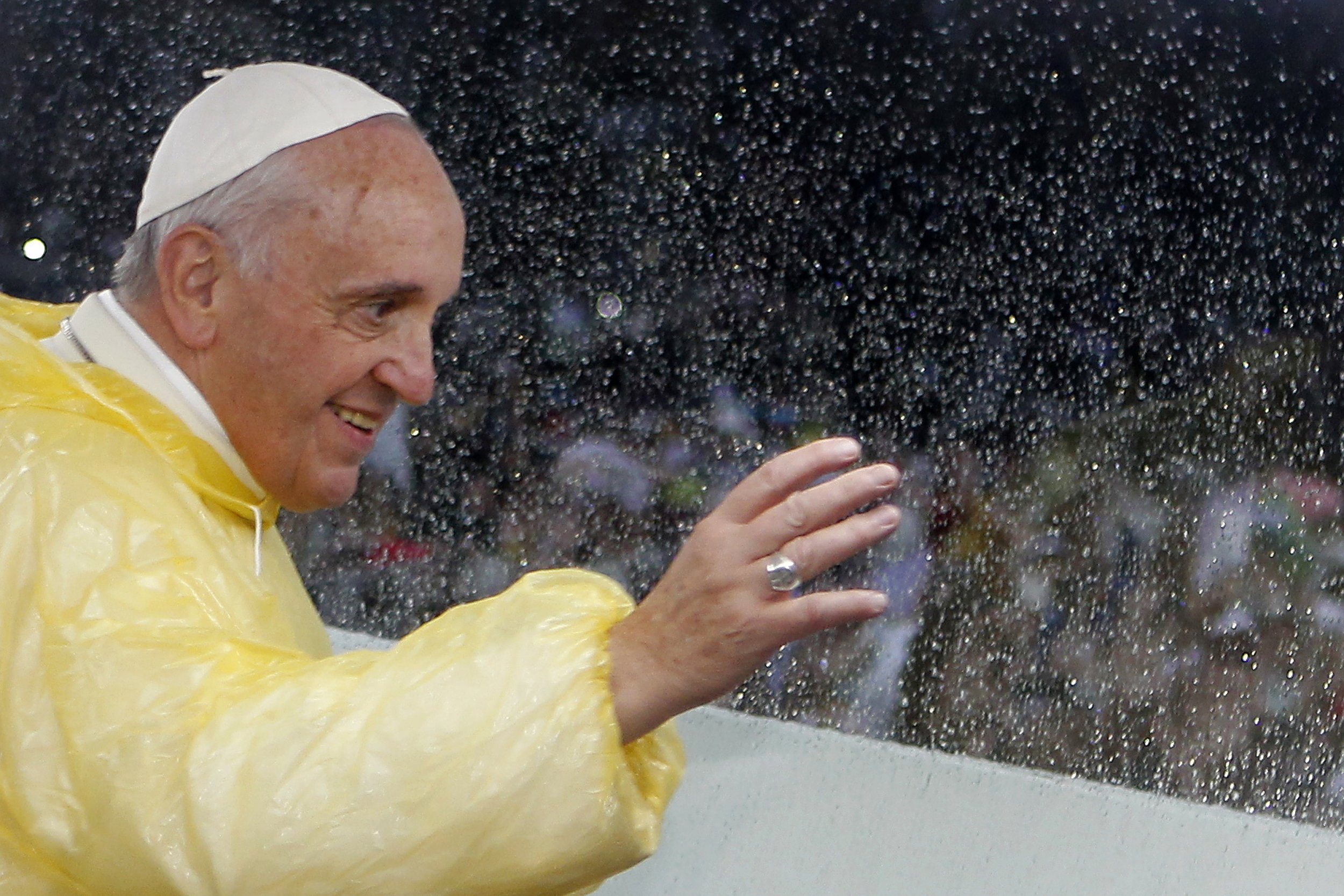 Pope Francis will visit New York City and Washington, D.C. in addition to Philadelphia during his visit to the United States this fall, Archbishop Bernadito Auza, a member of the organizing committee for the trip, said Sunday.
Francis's September visit will be his first to the United States since he was elected head of the Roman Catholic church in March 2013.
Speaking to the Catholic News Agency in Manila on Sunday, where the pope recently wrapped up a week-long visit to Asia, Auza said Francis planned to arrive on the 22nd of September and leave on the evening of the 27th. "It's really a full six days, plus the travel, so it's really one week," he said.
The Vatican last year announced Francis's intention to visit Philadelphia for the 2015 World Meeting of Families, a religious conference for Catholics on the topic of family life which will take place from the 22nd until the 25th of September. In Philadelphia, Francis will be hosted by Archbishop Charles Chaput, who was recently chosen by his fellow American bishops to attend a synod on the family later this year in Rome.
The exact dates that the pope will be in New York and Washington have not yet been confirmed.
New York is home to Cardinal Timothy Dolan, whose influence some church watchers think is waning under Francis; Philadelphia, meanwhile, is overseen by the conservative Charles Chaput, who once refused to speak to reporters from The New York Times for six years after he claimed the Times misquoted him. Both New York and Philadelphia are home to many Catholics; Washington D.C. has fewer, but has pride of place as the nation's Capitol.
Before the announcement that the two additional cities would be added to the pope's itinerary, watchers expected Francis's Papal mass in Philadelphia to draw at least one million churchgoers to the city. The Vatican has not yet said whether he will celebrate additional masses in Washington or New York.
Around 7 million people were estimated to have attended Francis's open-air mass in Manila on Sunday, capping a busy two-week trip to Sri Lanka and the Philippines where he was received enthusiastically by the region's Catholics. It was his second trip to Asia in five months, his inaugural visit a trip to South Korea in August last year.