Faithful Gather for a Glimpse of the Pope, or Maybe Just the Scene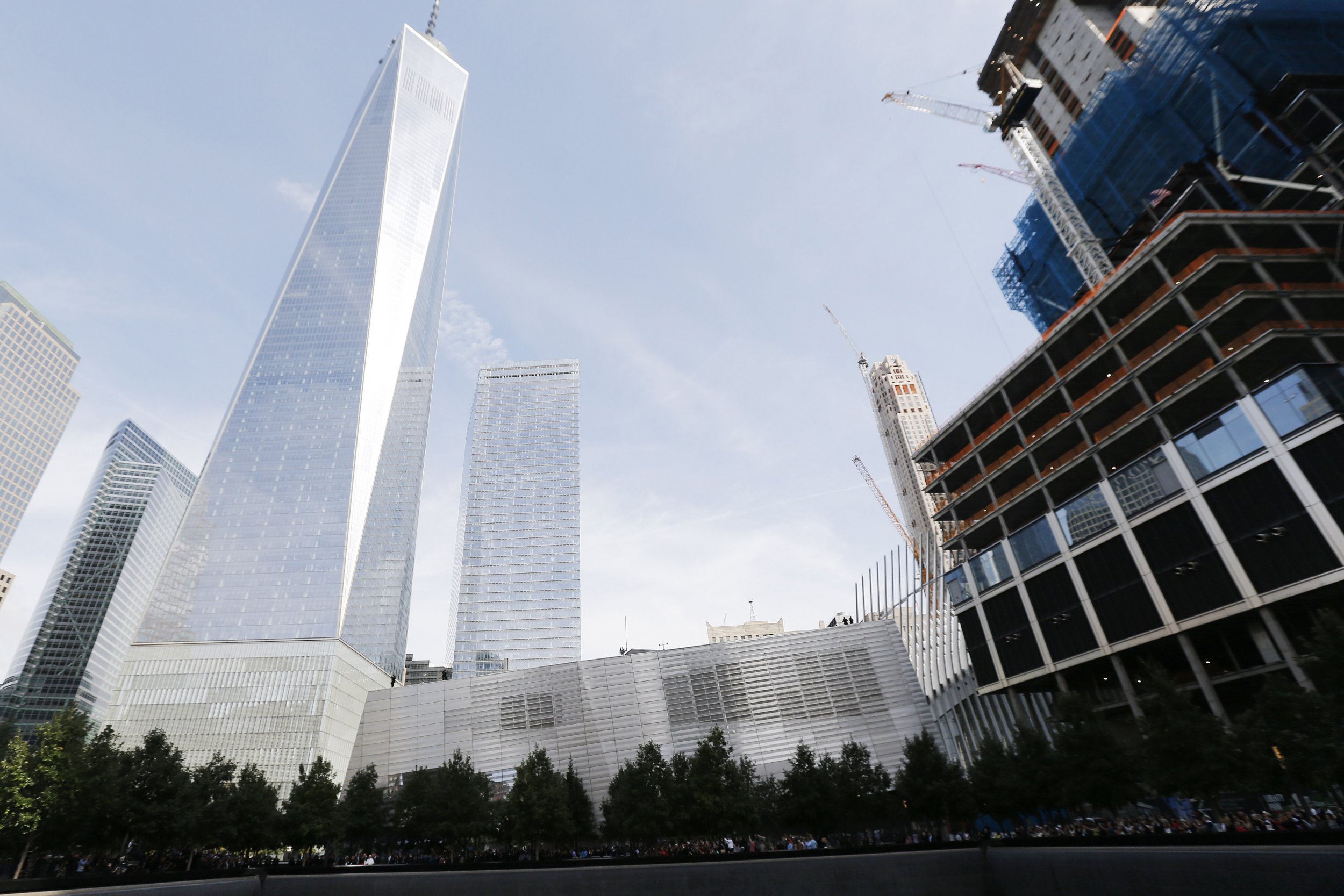 For the thousands awaiting Pope Francis near the World Trade Center memorial, the pontiff's arrival was a chance to affirm their faith and to get a glimpse of history.
Alice Velasquez woke up at 5:30 to take train from Princeton, New Jersey.
This is not her first time seeing a pope. She has seen Benedict XVI and John Paul II twice—once in the U.S. and once in Italy.
"I'm a devout Catholic," explains Velasquez, who is wearing a Pope Francis shirt she bought in the Philippines, "I see him as my king—my everything, my faith, my belief."
Velasquez hasn't decided what she thinks of his liberal positions, though.
"He's a modern pope, because he forgives everybody," says Velasquez, 62.
Karina Rodriguez, a 19-year-old Lodi, New Jersey, resident and like the pope, an Argentine, says Francis's background is a source of pride for all Latin Americans.
"He's just a very charismatic guy, and everyone really likes him—not just because he's a religious person, but because he's such a humanitarian," she says. "He really does care about the world and our future, and how we treat the planet and treat each other."
"I'm really excited to be here with my mom and just enjoy this, even if we just catch a glimpse of him," Rodriguez said.
Even those who weren't optimistic about their chances of seeing Francis were excited to be in the crowds. For Ken Arellano, Francis's mere presence is enough. Arellano, 54, talked about the pope while was browsing papal gifts for his mother, whom he describes as a "very religious" Roman Catholic.
"Just being here is enough for me," says Arellano.