Today in Pope Francis's Visit: Arrival Ceremony, President Obama and Mass in D.C.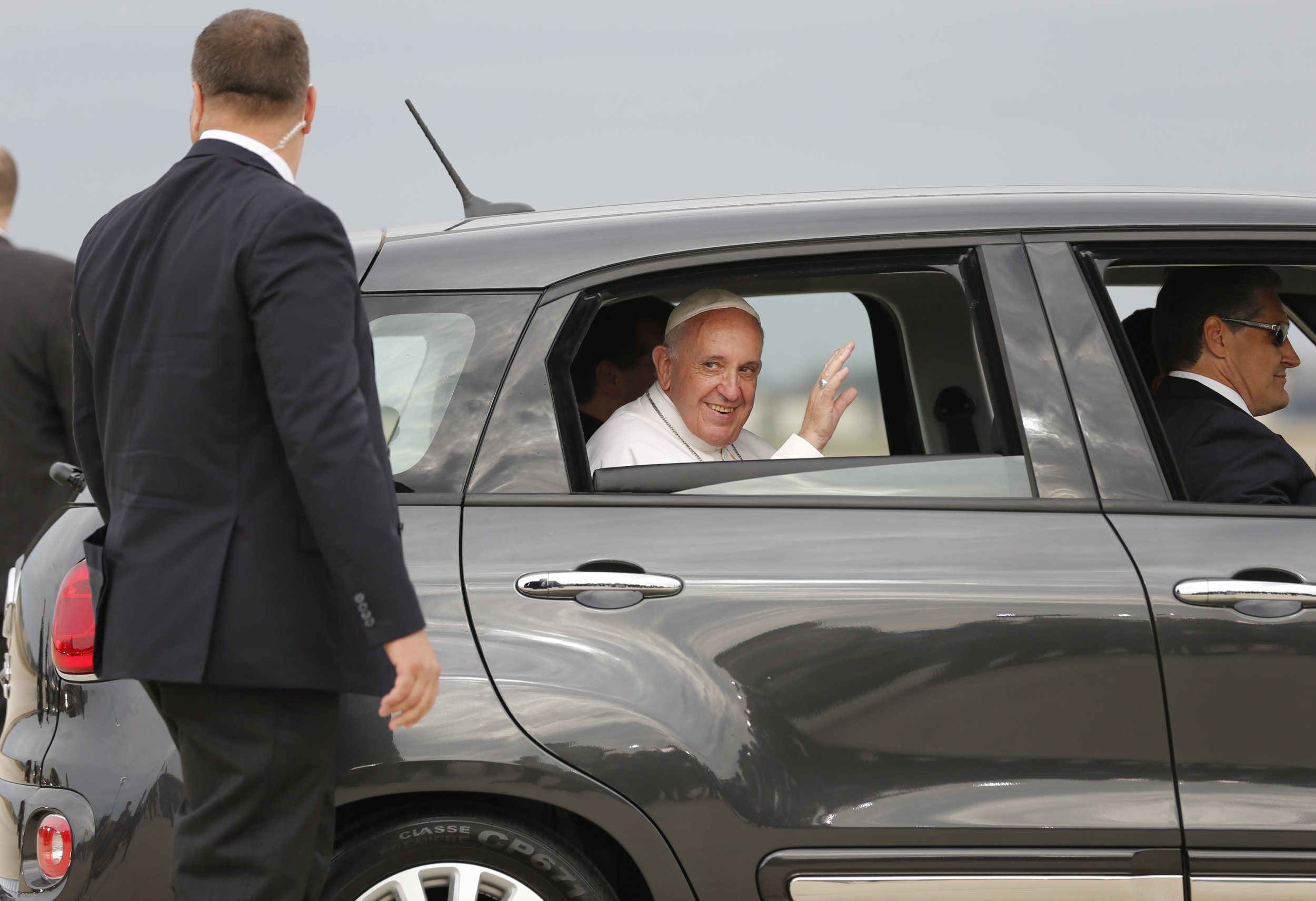 Wednesday marks Pope Francis's first full day in the United States.
The pontiff was greeted by President Barack Obama and first lady Michelle Obama, along with their daughters, Malia and Sasha, when he arrived at Joint Base Andrews outside of Washington, D.C., on Tuesday afternoon. Vice President Joe Biden, who is Catholic, was in attendance with his family, along with local clergy and ambassadors, who were waiting for the pope on the tarmac. His six-day visit is his first trip to the U.S. since he took control of the papacy in March 2013.
At 9 a.m. ET, the pope was scheduled to meet with the president, first lady, vice president and his wife, Dr. Jill Biden, at a State Arrival ceremony on the South Lawn of the White House. He will meet with Obama in the Oval Office at 10:15.
Francis is also scheduled to canonize 18th-century Spanish Franciscan missionary Junípero Serra during a Mass at the Basilica of the National Shrine of the Immaculate Conception in the country's capital.
On Thursday, the 78-year-old pope will become the first pontiff to address a joint meeting of Congress at the U.S. Capitol. He is expected to address climate change, the U.S. embargo on Cuba and the refugee crisis within the European Union.
He then will travel north to New York City on Thursday afternoon and make his way to Philadelphia over the weekend, before departing for Italy on Sunday night.