Pope Francis Will Meet With President Obama, First Lady in September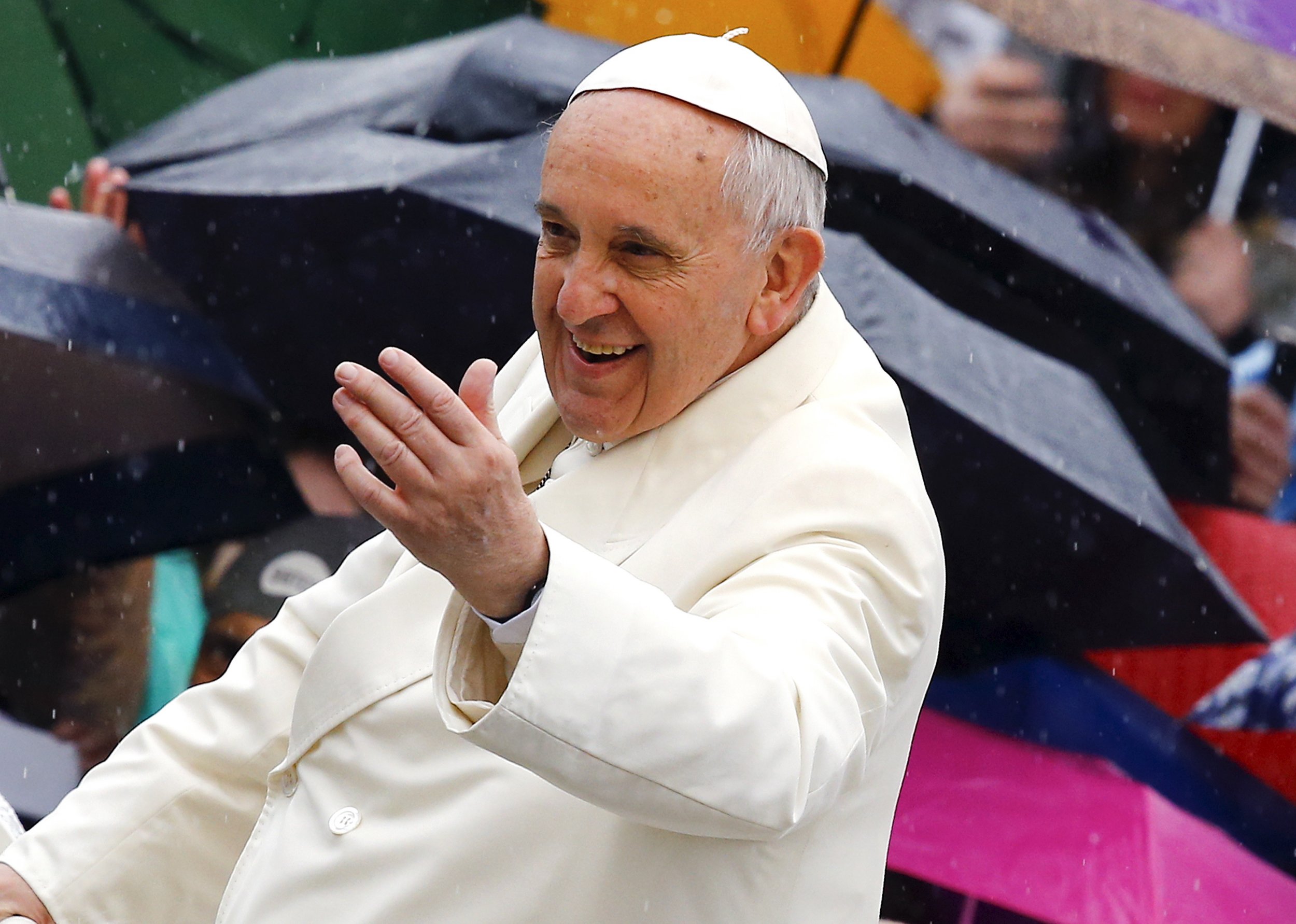 Pope Francis, head of the Catholic church, will meet with President Barack Obama and First Lady Michelle Obama in Washington on Wednesday, September 23, the White House announced today. The Pope's White House Visit comes as part of his first visit to the United States, in which he will also visit New York City and Philadelphia, strongholds of Catholicism in the states.
During his visit, the pope and the President will discuss "a wide range of issues, including caring for the margianlized and the poor; advancing economic opportunity for all; serving as good stewards of the environment; protecting religious minorities and promoting religious freedom around the world; and welcoming and integrating immigrants and refugees into our communities," the White House said in a statement.