Pope Francis Will Speak Mostly in Spanish During U.S. Visit; Meeting With Castro in Cuba Likely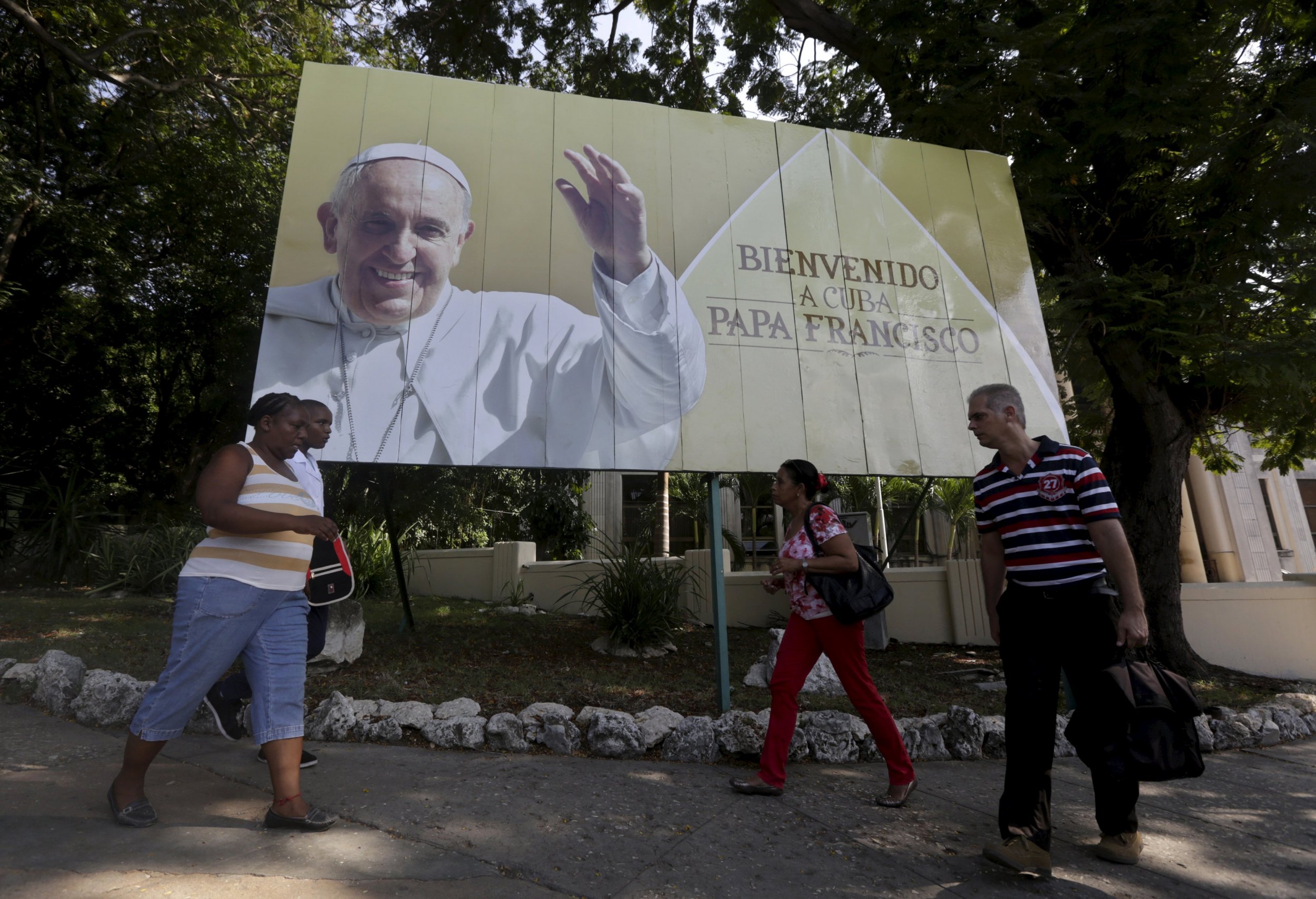 VATICAN CITY (Reuters) - Pope Francis will deliver all but four of his 18 addresses during his forthcoming visit to the United States in Spanish because he is still not comfortable speaking in English, the Vatican said on Tuesday.
At a briefing on the trip, which will start in Cuba on Saturday, Vatican spokesman Father Federico Lombardi also said it was "highly likely" that Francis would meet with the island's revolutionary leader, 89-year-old Fidel Castro.
The meeting with Castro is not on official agenda and Vatican officials said it depended on the former president's health.
As he has in past foreign trips, Lombardi said Francis will shun bulletproof cars and use mostly open jeeps in both Cuba and the United States, where he will visit Washington, New York and Philadelphia.
The 78-year-old Argentine pope had been practicing his English over the summer and had been expected to deliver more of his speeches and homilies in English.
Spanish is the second-most used language in the United States, whose Hispanic community of about 54 million makes up about 17 percent of the population.
Asked if there was any symbolism in the fact that Francis had chosen to deliver so many speeches in Spanish, Lombardi said: "I don't think that is the intention ... He feels more comfortable (with Spanish). The real reason is the ease of expression and that he will have to make less effort."
Two of the pope's major speeches will be in English—one at the official welcoming ceremony at the White House and another when he becomes the first pope to address the U.S. Congress, both on Sept. 23, Lombardi said. His speech at the U.N. General Assembly, however, and the homilies of all his masses, will be in Spanish.
The pope used English for some addresses during a trip to Sri Lanka and the Philippines in January but had trouble with his pronunciation. In that trip, he improvised in Spanish while an aide translated into English.