Pope Francis Will Visit Mexico in 2016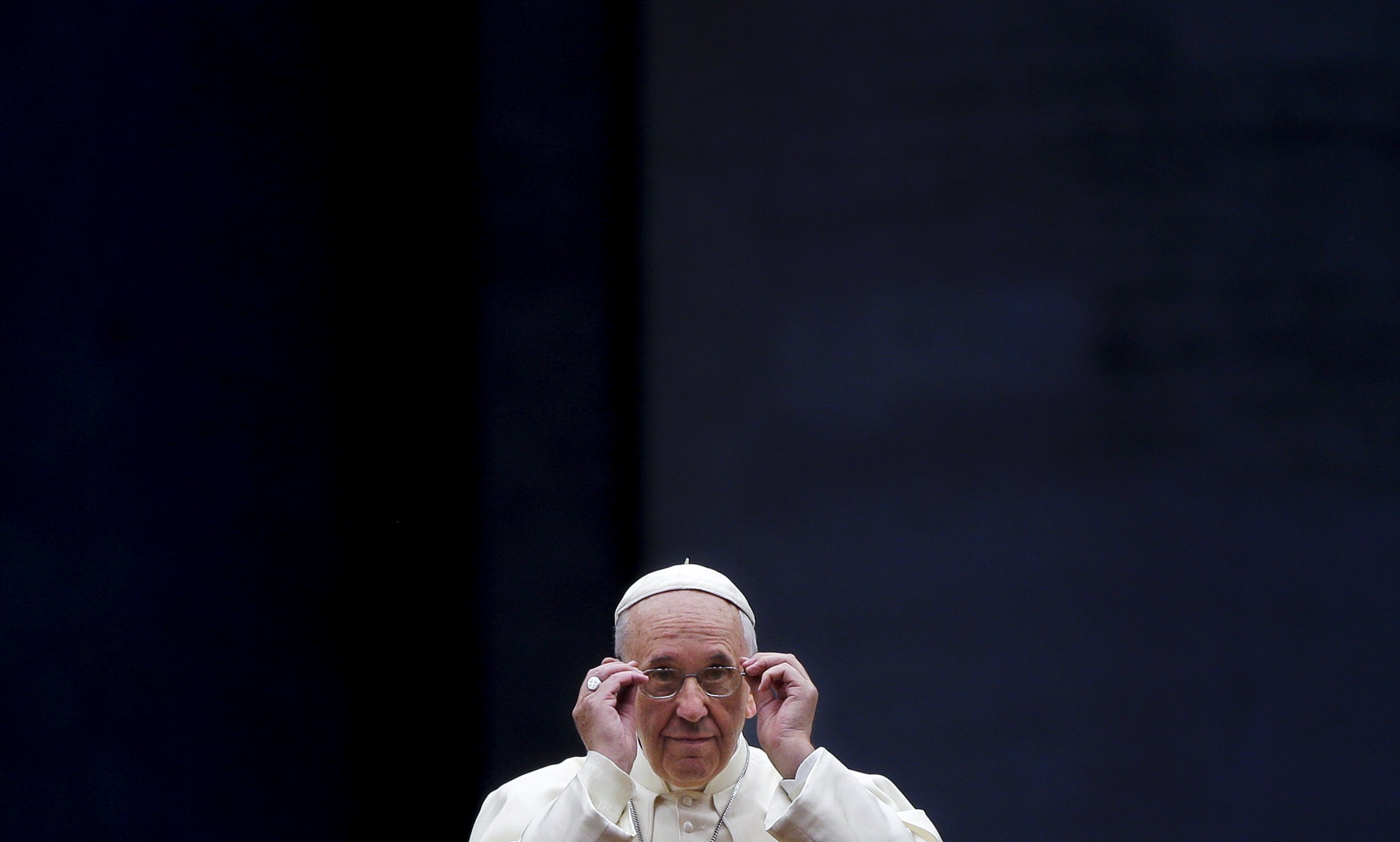 A Vatican spokesman confirmed Tuesday that Pope Francis will visit Mexico next year, Reuters reports.
Father Manuel Dorantes—whose Twitter bio identifies him as "7th Pastor of Immaculate Conception on 44th in Chicago & Assistant to the Director of @HolySeePress—tweeted Tuesday:
The pope, according to Dorantes' tweet, will visit Mexico City's Basilica of Our Lady of Guadalupe. Though the dates and exact itinerary have yet to be revealed, Vatican spokesman Jesuit Father Federico Lombardi said Pope Francis would likely make the trip during the first half of 2016, the Catholic News Service reports. The pope has previously said that any visit to Mexico would need to be at least a week long, according to The Guardian.
As of 2010, Mexico's Catholic population was the second largest in the world after Brazil, according to Pew Research Center, with more than 96 million Catholics comprising 85 percent of the country's total population (and nearly 10 percent of the world's Catholic population). The pope's most recent predecessors also visited the country—Pope John Paul II visted five times over the course of 26 years and Benedict XVI visted once in 2012. An estimated 600,000 people came out for Benedict's final mass during his 2012 visit.
Tuesday's announcement comes on the heels of Pope Francis's return from a trip to the United States, with a stop in Cuba, that captured the world's attention at the end of September. Francis said on the trip that he wanted to enter the U.S. via the Mexican border "as a sign of brotherhood and of help to the immigrants," but decided instead to add Cuba to his itinerary.
The Argentine pontiff's first trip after being elected in 2013 was to Brazil, and since then his trips abroad have included "the Holy Land," South Koream Sri Lanka and the Philippines, and Bolivia, Ecuador and Paraguay.