Who Was Pope John Paul II's 30-Year Female Friend?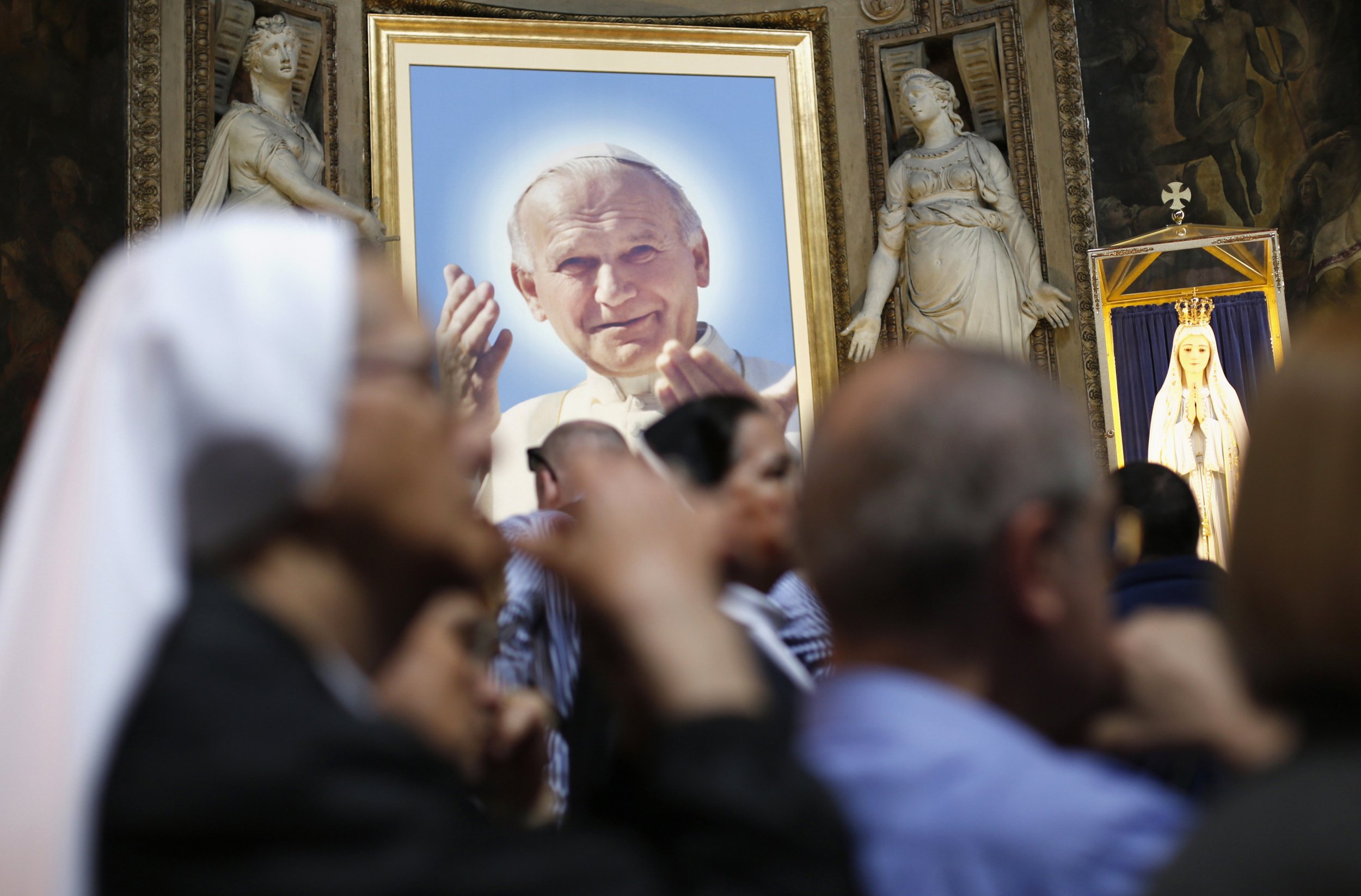 The late Pope John Paul II maintained a close friendship for more than 30 years with a female U.S. academic, according to a BBC investigation.
Hundreds of letters and photographs revealed that the Polish pope, who died in 2005 and was made a saint in 2014, shared an intimate friendship with Anna-Teresa Tymieniecka, a Polish-born philosopher. Tymieniecka, who died in 2014, worked with the pope on some of his academic writings.
The investigation does not suggest that John Paul broke his vow of celibacy and a Vatican source has dismissed its content as being "more smoke than fire," according to The Guardian.
John Paul II, whose real name was Karol Wojtyla, was appointed as leader of the Roman Catholic Church in 1978 and was one of the longest-serving popes in history. The process of beautification in the Roman Catholic Church usually takes many years, but John Paul was expedited to sainthood in just nine years.
His friendship with Tymieniecka began in 1973, when the academic contacted the then-cardinal about a book on philosophy he had written and travelled from the U.S. to Poland to discuss the work. The pair began to correspond and Tymieniecka assisted John Paul with editing his book, The Acting Person, and they corresponded frequently. Photographs seen by the BBC also show that Tymieniecka joined John Paul on skiing holidays and camping trips, as well as visited him at the Vatican after his appointment as pope.
In his letters, John Paul described Tymieniecka as a "gift from God." While there is no allegation that the pair were romantically involved, the letters appear to suggest that Tymieniecka had strong feelings for the future pope. John Paul wrote in a 1976 letter to Tymieniecka: "You write about being torn apart, but I could find no answer to these words." Tymieniecka was married to Hendrik Houthakker during the period of her correspondence with John Paul.
The letters also reveal that the pope gave Tymieniecka the gift of a scapular—a small Roman Catholic devotional necklace—which he had received at his first Holy Communion. The BBC did not see any of Tymieniecka's letters to the pope, which were believed to have been sold to the Polish National Library in 2008.
John Paul maintained close friendships with several women, including a psychiatrist named Wanda Poltawska, during his life. "It was known that he was friendly with Tymieniecka and Poltawska," a Vatican official told The Guardian.
The BBC Panorama documentary The Secret Letters of Pope John Paul II airs on BBC One on Monday at 8.30 p.m. GMT.