Pope Offered $1 Million to Give to Charity of His Choice If He Goes Vegan Over Lent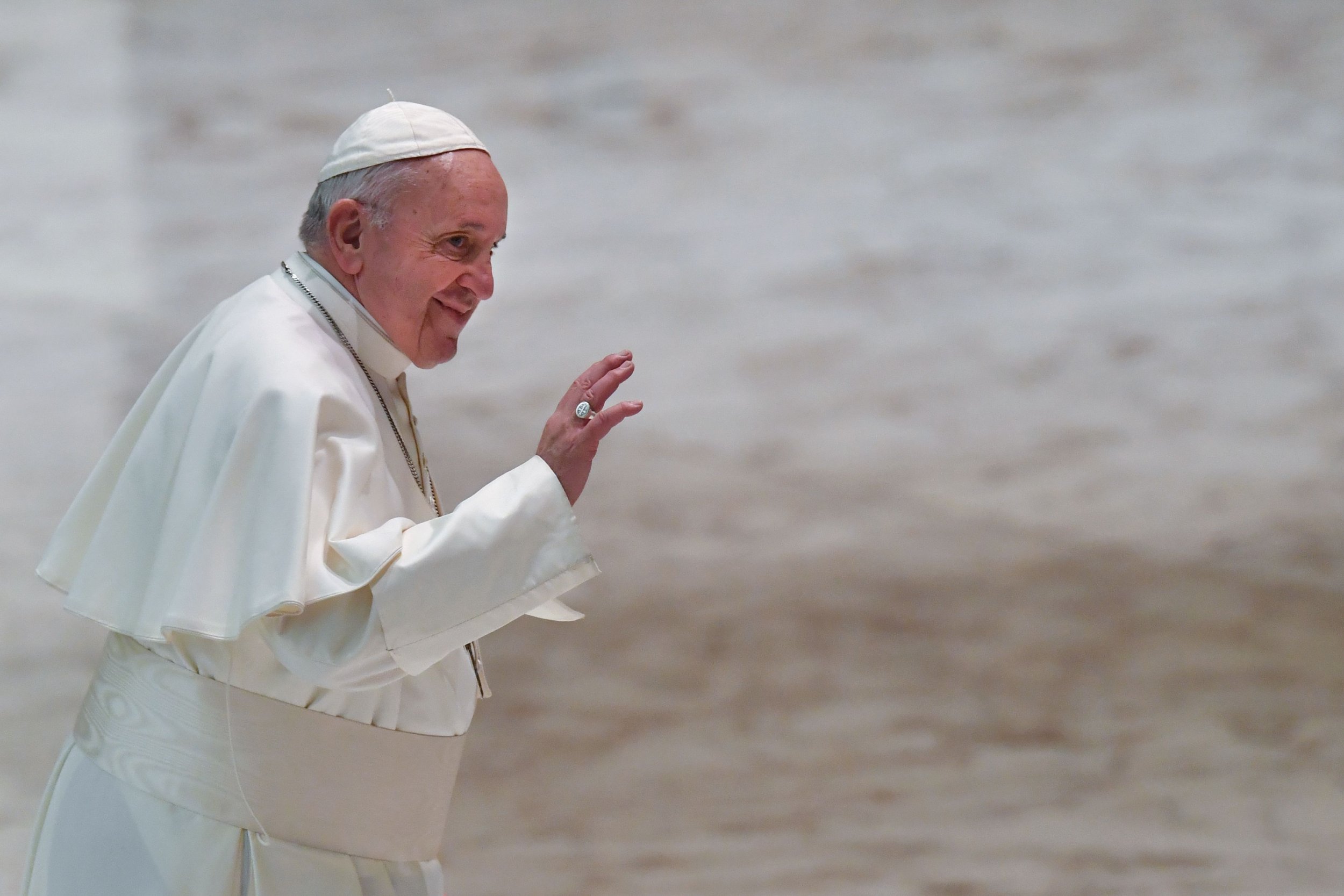 A worldwide campaign has offered Pope Francis $1 million to give to the charity of his choice if he agrees to go vegan for Lent.
The Million Dollar Vegan campaign is fronted by Genesis Butler, one of the youngest people to have ever given a TED Talk, and backed by celebrities such as Paul McCartney, Moby, Woody Harrelson and Joaquin Phoenix. The initiative seeks to fight climate change with diet, reducing the global consumption of meat and vegetables, a press release from the organization said.
"Farming and slaughtering animals causes a lot of suffering and is also a leading cause of climate change, deforestation, and species loss," Butler, who convinced her family to switch to vegan at the age of six, wrote in an open letter to the pontiff.
"When we feed animals crops that humans can eat, it is wasteful. And with a growing world population, we cannot afford to be wasteful," she added.
Pope Francis, who ascended to the papacy in 2013, has been the most forthright Catholic leader ever on the issue of climate change. In his 2015 encyclical, a letter disseminated throughout the Catholic church, the Pope said climate change was a global issue that has serious consequences for every facet of society.
Butler is also asking to meet with the Pope in a bid to bring greater attention to the impact of animal farming on the climate.
The eye-catching $1 million being offered to Pope Francis has been donated by the Blue Horizon International Foundation. The charity arm of the food company Blue Horizon International seeks to "accelerate the removal of animals from the global food chain." The charitable foundation's website says it does this by investing in the world's "most transformative people, initiatives and organizations."
"We are launching this deliberately bold, audacious campaign to jolt our world leaders from their complacency," Matthew Glover, the CEO of Million Dollar Vegan, said.
"For too long they have failed to act on evidence of the damage caused to people and the planet by animal agriculture. Worse, many have defended and subsidized that very industry," he added.
Lent, a Christian religious festival, is the period between Ash Wednesday and Holy Thursday. During the time of religious observance Christians fast or forgo certain luxuries. In the modern era it has become a period of self-improvement, with individuals often improving their diet.
The number of vegans has grown hugely in recent years. According to the research firm GlobalData, between 2014 and 2017 the number of Americans identifying as vegan grew from 1% to 6%.