Airbnb Hosts Cash In as Philadelphia Hotels Fill for Pope's Visit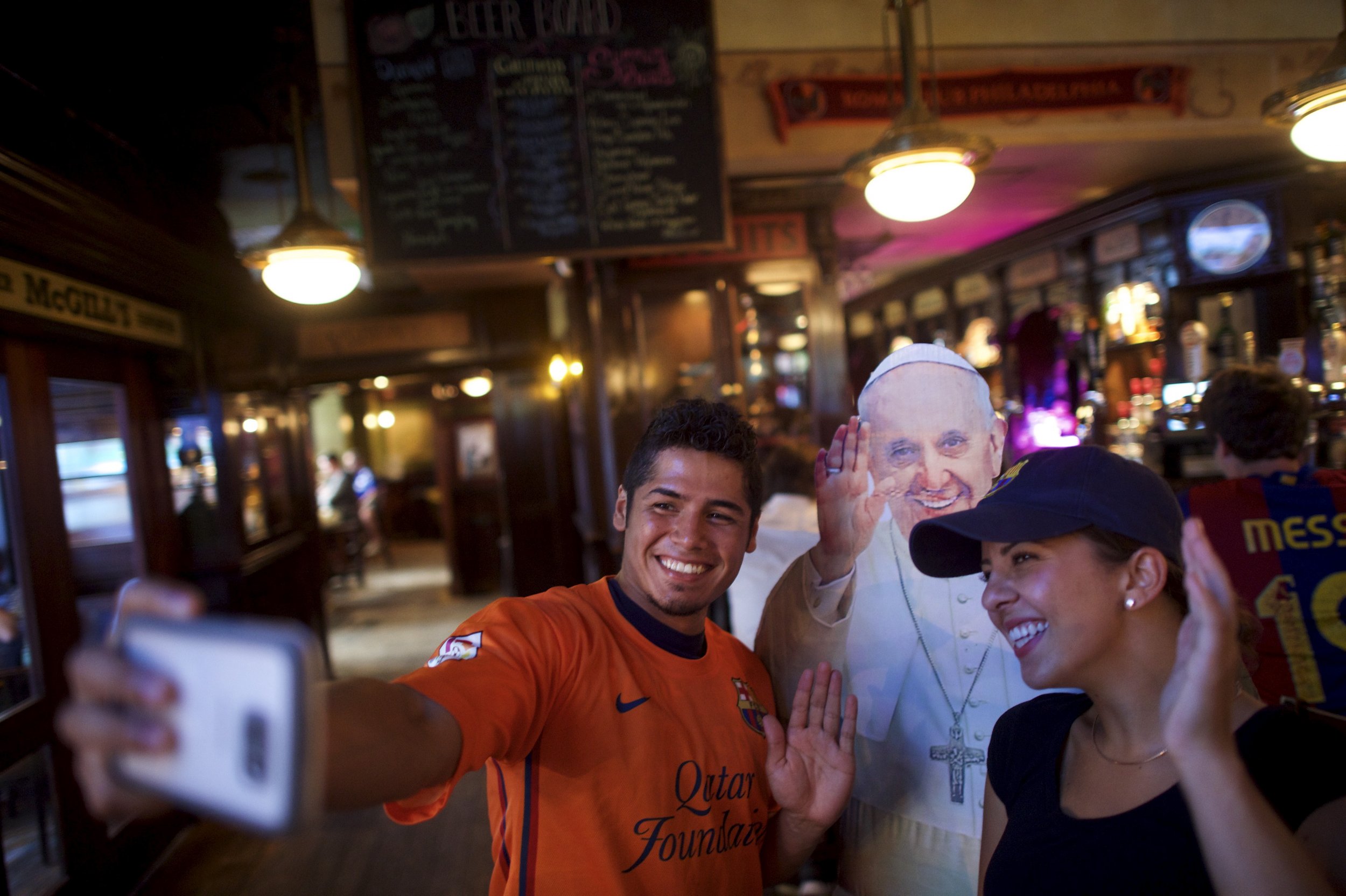 More than a million people are expected to attend Pope Francis's Mass in Philadelphia on Sunday, and travelers to a city with only 11,200 hotel rooms are turning to Airbnb and other short-term rental services that barely existed the last time a pope visited the United States.
An Airbnb representative says the company has experienced a 270 percent increase in Philadelphia listings since April, and that demand there is eight times the norm.
More numbers come from Wells Fargo analysts, who found that Philadelphia had the biggest increase in Airbnb inventory and nightly rates from May to August among the country's top 20 hotel markets. The number of listings increased 50 percent and the median nightly rate increased 8.7 percent.
Airbnb for months has been gearing up its efforts in advance of the papal visit, by encouraging new hosts to post listings and to work with the city to ensure that the rentals are legal.
Fritz Smith, vice president of hotel initiatives for Visit Philadelphia, the city's official tourism agency, says Airbnb approached the city around February or March about legalizing the service. "They recognized that they needed to compete on a level playing field [with hotels], and they also wanted their owners, or their hosts, as they call them, to feel secure that they were operating in a legal environment," Smith says. That push, Smith says, was "primarily to be ready for the papal visit."
As a result, the city in July changed its zoning regulations so that the rentals could operate in residential areas, and implemented an 8.5 percent hotel tax on the rentals. (San Francisco and Portland, Oregon, are others among the cities that have legalized the service.)
Airbnb also pushed Philadelphians to offer more inventory. The company introduced a charity incentive, promising that for every new host who lists property by December 31, it would donate $250 to charity. Philadelphia is the first city where Airbnb has offered such an incentive.
The company has been forward about ramping up efforts in time for the pope. "The pope's upcoming visit to Philadelphia is historic. With 2 million travelers planning to attend from around the world, you have an exciting opportunity to earn money by sharing your home," the company says on its website. An Airbnb-sponsored post on philly.com encourages hosts to "fund your mini vacation during the pope's visit."
Jennifer Ashbaugh, a longtime host who was named in the Philly.com campaign, says travelers typically book her brick row house in the trendy Fishtown neighborhood no more than three weeks in advance. But for this weekend, a family of five from California booked it three months ago, and for two or three times the typical nightly rate of $75 to $100.
Still, media reports that Airbnb rentals during the pope's visit were going for as much as $5,000 per night or, for one room, $250 an hour, appear to be exaggerated. "The reality has not been like that at all," Ashbaugh says. "It was nowhere near the rumors of thousands of dollars."
The Airbnb representative says the average nightly rate for booked listings during the pope's visit is $100, and that thousands of listings remain available.
Airbnb isn't alone in experiencing a papal surge. Demand at another vacation rentals company, HomeAway, is up 795 percent from this period last year, the company says. HomeAway hosts are advertising pope-visit rates, and among those the average nightly rate is $1,690, significantly up from the typical $225, the company says. There's also been a 450 percent increase in inventory since this time last year, with 342 listings. Occupancy is at 93 percent, compared to 58 percent the previous week.
"This level of booking is pretty special," says Adam Annen, a HomeAway spokesman. He says the numbers are comparable to what the company has experienced during the Super Bowl and music festivals. For new hosts, he adds, listing during a major event is "a good way to test the waters."
The visit has even inspired amateurs to get into the rental business. Brent Rovner, a Philly native and website designer, started the website Popedelphia in January. The site enables users to post rental listings and use a "pope rent calculator" that Rovner created to help people determine prices to list. The calculator considers mortgage or rent, distance from where the pope is celebrating Mass and the number of parking spots at the host's property. "It's definitely a hunch of what I think the market is, but it's pretty accurate," Rovner says. The site has hosted nearly 700 listings and gets about 10,000 visitors per month, he adds.
The last time a pope visited the U.S., in 2008, Airbnb did not yet exist and the sharing economy was still in its infancy. HomeAway existed, but Annen says he does "not have the impression that we saw a lot of impact from the visit."
As for those 11,200 hotels rooms, Ed Grose, executive director of the Greater Philadelphia Hotel Association, says by email, "There are still rooms available, however, they are going soon. We are anticipating a sellout before the weekend."
Hospitality experts say hotels and the rental companies aren't competitors. Smith, of Visit Philadelphia, says around 75 percent of Airbnb listings there are in neighborhoods that don't have hotels. "It's a way to expose some different neighborhoods in Philadelphia and give travelers an opportunity to visit the city and see it from kind of a more authentic perspective and see it through the eyes of a local," he says.
The clientele is different, too. Smith says Airbnb users tend to be millennials and international travelers. Kurt Stahura, dean of Niagara University's College of Hospitality and Tourism Management, says Airbnb caters to people for whom "this is a once-in-a-lifetime opportunity" and "where there's meaning and perhaps there are budgetary restrictions." Government employees tend to book hotel rooms, he says, and for that reason, he doesn't expect another Airbnb boom when the Democratic National Convention comes to Philadelphia in July 2016.