Pope Sought Help From Jewish Psychoanalyst to 'Clarify a Few Things,' New Book Reveals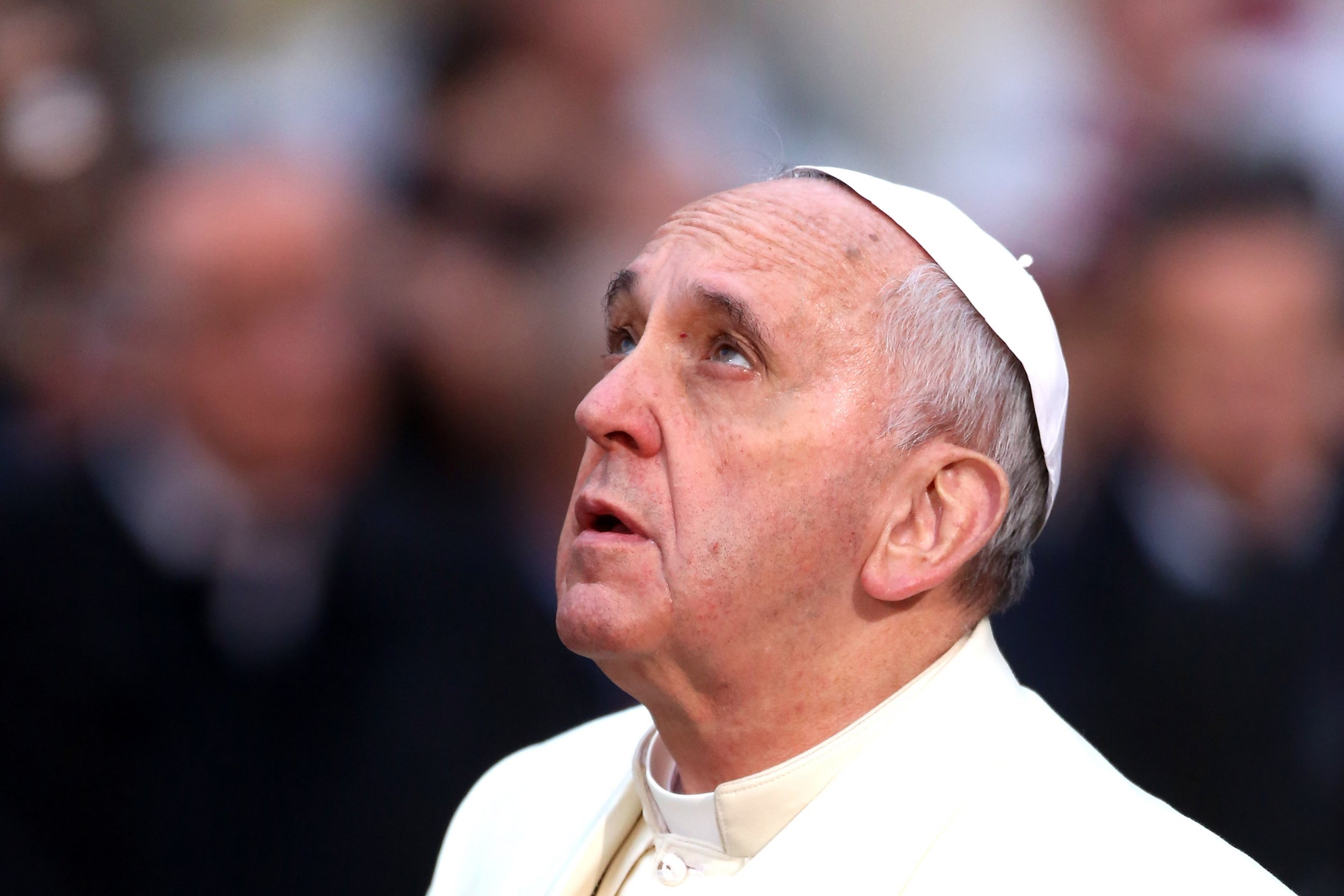 The Pope's past continues to be a source of surprises after a new book revealed that he previously took weekly psychoanalysis sessions to "clarify a few things."
The former nightclub bouncer and chemical engineer discussed this previously unknown chapter in his life—along with many more—in a series of interviews with French sociologist, Dominique Wolton. Their lengthy conversations are set to be published September 6 in Wolton's new book, Pope Francis: Politics and Society, which runs to over 400 pages and is the culmination of a year of meetings between pair.
"At a certain point, I felt the need to consult an analyst," the Pope told Wolton, according to extracts published by Le Figaro. "For six months, I went to her house once a week to clarify a few things." He was 42 at the time, while serving as head of Argentina's Jesuit order during the country's military dictatorship that ran from 1976 to 1983.
In the context of his own life, many have made note of the fact that his psychoanalyst was Jewish. "[O]ne day, before she died, she phoned me," he recalled. "Not to receive the sacraments, because she was Jewish, but for a spiritual dialogue. She was a wonderful person. In those six months she really helped me."
He did not specify what these "things" he wanted to clarify were, but he stresses that now, aged 80, he "feels free"—despite the weighty responsibility his role entails. "I'm in a cage at the Vatican," he admitted, "but not spiritually. Nothing frightens me."
In the book, Wolston asks the pope if he feels any anxiety now. Although the pope initially replies no, he goes on to describe his feelings when facing the press. "When I get on the plane and I find myself in front of journalists [the Vatican press corps], I have the feeling that I'm going into the lion's den. I start to pray, then I try to be very precise." Not even the Pope is immune from paparazzi-panic, it seems.
It's not the first time the pope has hinted at his own psychological vulnerabilities. In 2013, he was asked why, as worldwide leader of the Catholic Church, he had chosen to live in the modest Saint Martha's House rather than in the Vatican's grand Apostolic Palace. "I can't live alone, do you understand?" he responded. "It's not a question of my personal virtue, it's just that I can't live alone… It's for psychiatric reasons, because that's my personality."
Despite his own openness on such questions, candid conversation is clearly something the pontiff feels is a weakness of his religious community. In discussion with Wolton, he laments priests who—unlike himself—"are rigid and afraid to communicate."