Pope Refers to Armenian 'Genocide' While in Yerevan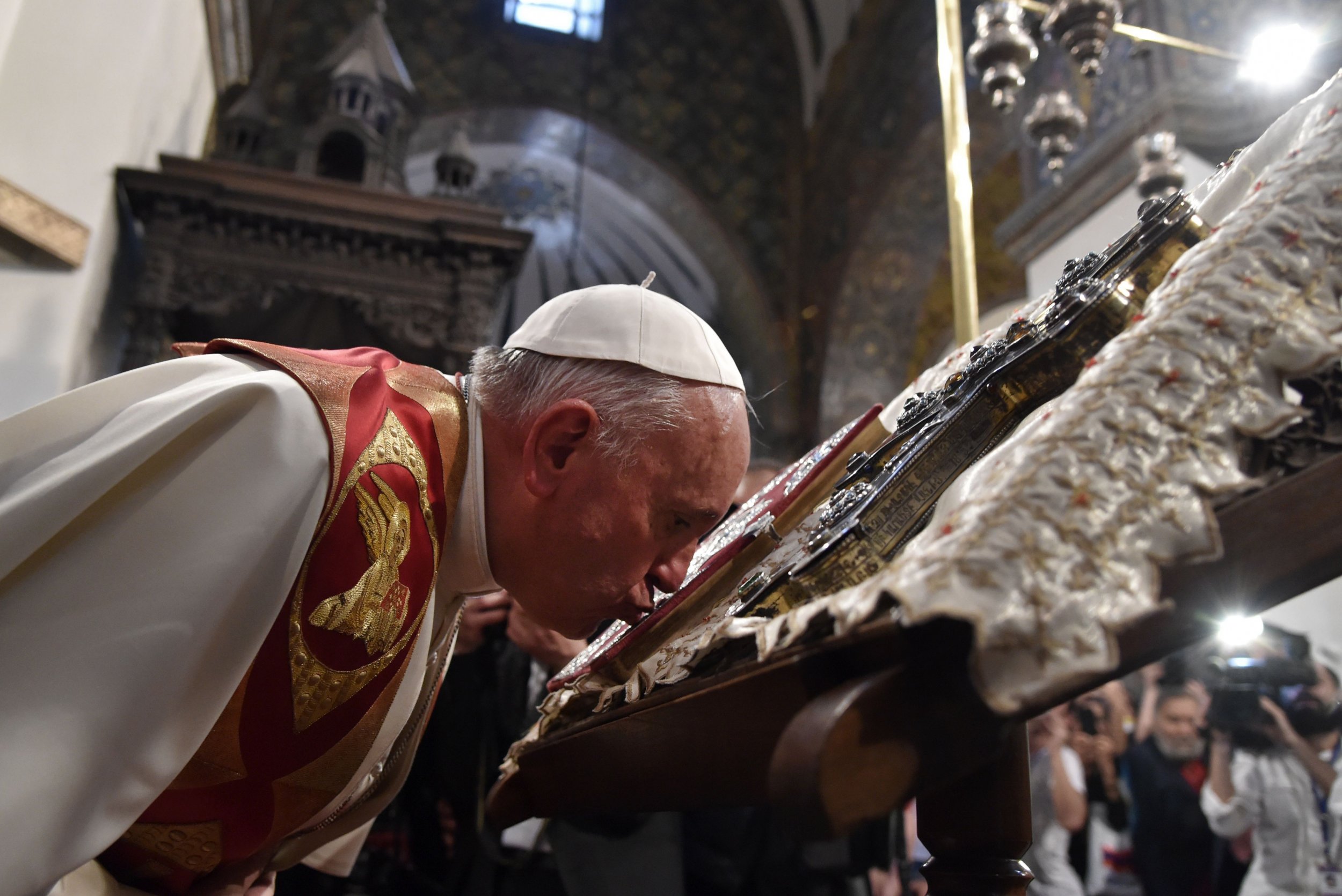 Pope Francis on Friday described the mass killing of Armenians by Ottoman Turks during the First World War as "genocide," a term that Turkey vehemently opposes.
He is on a visit to Armenia and, in the capital of Yerevan, addressed the country's President Serzh Sargsyan. The word "genocide" was added to his prepared text, according to the BBC.
"This tragedy, this genocide, has unfortunately marked the start of a sad series of great catastrophes of the last century," he said.
Turkey is yet to comment on Pope Francis's comment. He had said the word "genocide" in a statement about the killings last year and Ankara withdrew its diplomatic representation to the Vatican for 10 months.
Armenia argues that Ottoman Turks killed 1.5 million people between 1915 and 1916 in the conflict, a figure that Ankara disputes. Thousands of Armenian civilians died of starvation after authorities transferred them to desert areas and thousands of others in alleged massacres.
Turkey routinely rejects the use of the word "genocide" in connection with the event, saying that the deaths were part of the wider conflict.
But in 2014 Turkish President Recep Tayyip Erdogan gave condolences to the grandchildren of Armenians who lost their lives. He cautioned, however, that the issue should not be turned "into a matter of political conflict."
Earlier this month, the German Parliament recognized the Armenian genocide, infuriating the Turkish government, which called the vote "null and void." Erdogan recalled the Turkish ambassador to Germany in reaction to the recognition.