Pope's Approval Ratings Slump Ahead of U.S. Visit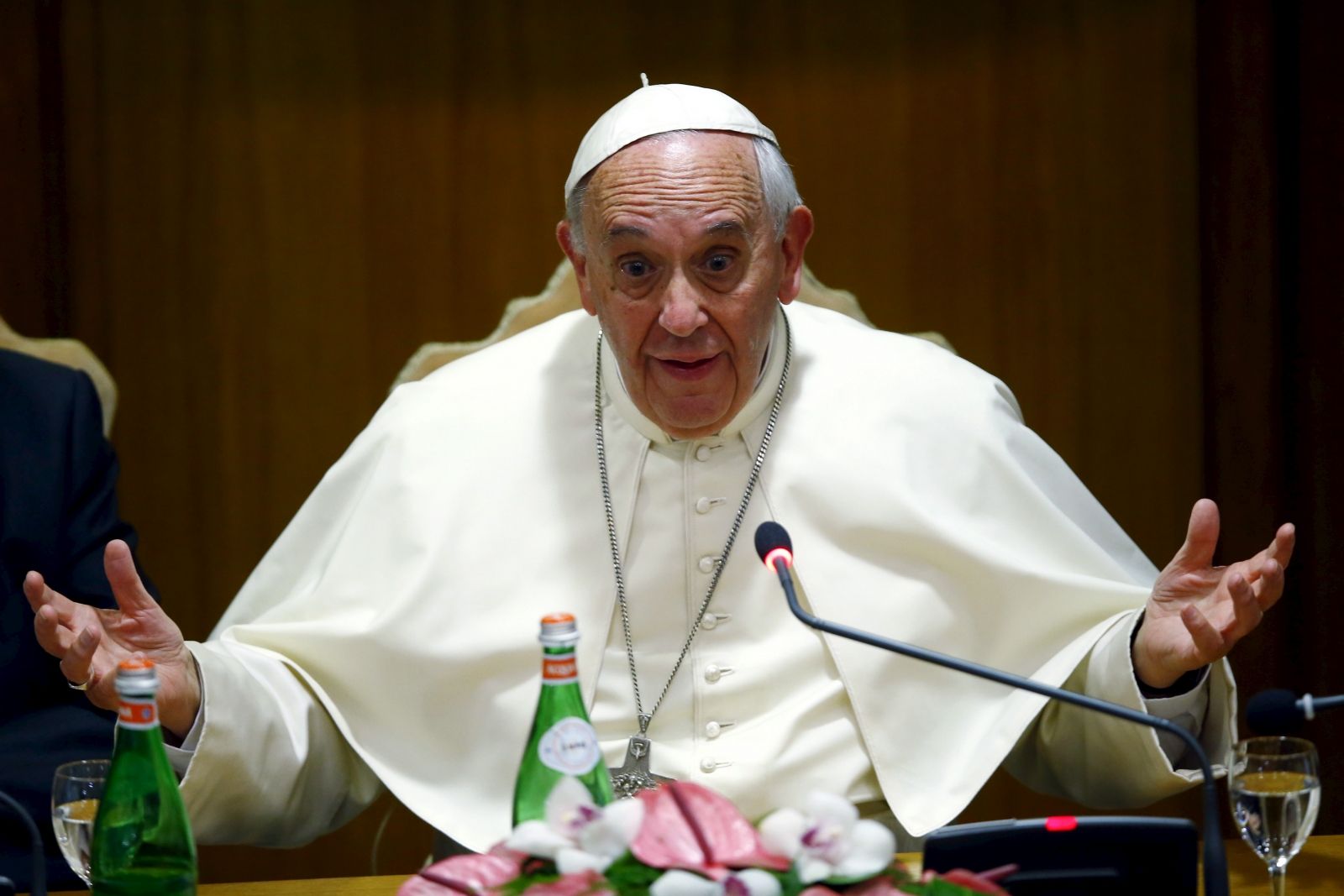 Pope Francis' popularity among Americans is falling ahead of his visit to the U.S., according to a new Gallup poll which found that the percentage of U.S. citizens that approve of the pontiff has dropped significantly in the past year. At present, 59 percent of Americans say they have a positive opinion of Francis, compared with 76 percent last year.
Among Americans identifying as politically conservative, the decline has been even sharper, with just 45 percent of Conservatives expressing a favourable opinion of the pope, compared to 72 percent a year ago.
During his two-year papacy, the pope has consistently spoken out against capitalism, and in his latest official document, Laudato Si ("Praised Be"), he referred to global warming as being based on "a very solid scientific consensus" and linked man-made climate change with socio-economic oppression.
Such statements have not gone down well with conservative political figures in the U.S. Republican presidential candidate Jeb Bush, who converted to Catholicism when he got married, said: "I don't get economic policy from my bishops or my cardinal or the pope." Fellow Republican candidate Rick Santorum, also a Catholic, commented on the pope's defence of the environment by saying that the Catholic Church is "better off leaving science to the scientists."
Sister Simone Campbell, the executive director of NETWORK, a progressive national Catholic lobby group in the U.S., says she is not surprised that the pope's approval ratings have gone down, particularly with more conservative sections of American society.
"I really think it's a sign that people are listening to him and that what he's saying is challenging to all of us," says Campbell. "He's really holding up a mirror to us and it's difficult to look at."
Perhaps most concerningly for those within the church, the pope's approval rating also fell among Catholics, with 71 percent expressing approval for Francis this year compared to 89 percent last year.
In November 2013, the pope released his first solely-authored teaching document, titled Evangelii Gaudium ("The Joy of the Gospel"), which contained a scathing critique of the capitalist system and free market economics. In the document, the pope criticised "trickle down" economics as having no factual basis and creating "an economy of exclusion," whereby the rich get richer and the poor remain poor.
On his recent visit to Latin America, Francis called capitalism "intolerable" and referred to the relentless pursuit of profit as "the dung of the devil."
In September, the pope will spend five days in the U.S. The visit will include an address to Congress, the first ever by a pope, as well as a speech to the U.N. General Assembly. The U.N. address comes just months before a crucial climate conference in Paris, and Francis is expected to reiterate the key points of Laudato Si.
The U.S. visit will be preceded by a trip to Cuba, where the pope will spend three days and meet with President Raul Castro. Francis reportedly played a key role in the recent thaw between Havana and Washington by sending personal letters to Barack Obama and Castro, imploring them to improve relations between their two countries.
Republicans were initially dismayed with the move to restore diplomatic ties with Cuba, though a recent poll by the Pew Research Center found that 56 percent of Republicans now back a normalisation of relations and 59 percent support a scrapping of the trade embargo.
Father James Martin, editor at large of America, a national Catholic magazine run by the Jesuit order to which Pope Francis belongs, says the pope will not be afraid of alienating sections of American society during the forthcoming visit.
"The fact that he's not afraid to speak his mind will mean people will be listening even more carefully to what he says. He tends to be a pope of surprises," says Martin.