Pope's Debut Album Available to Stream a Day Early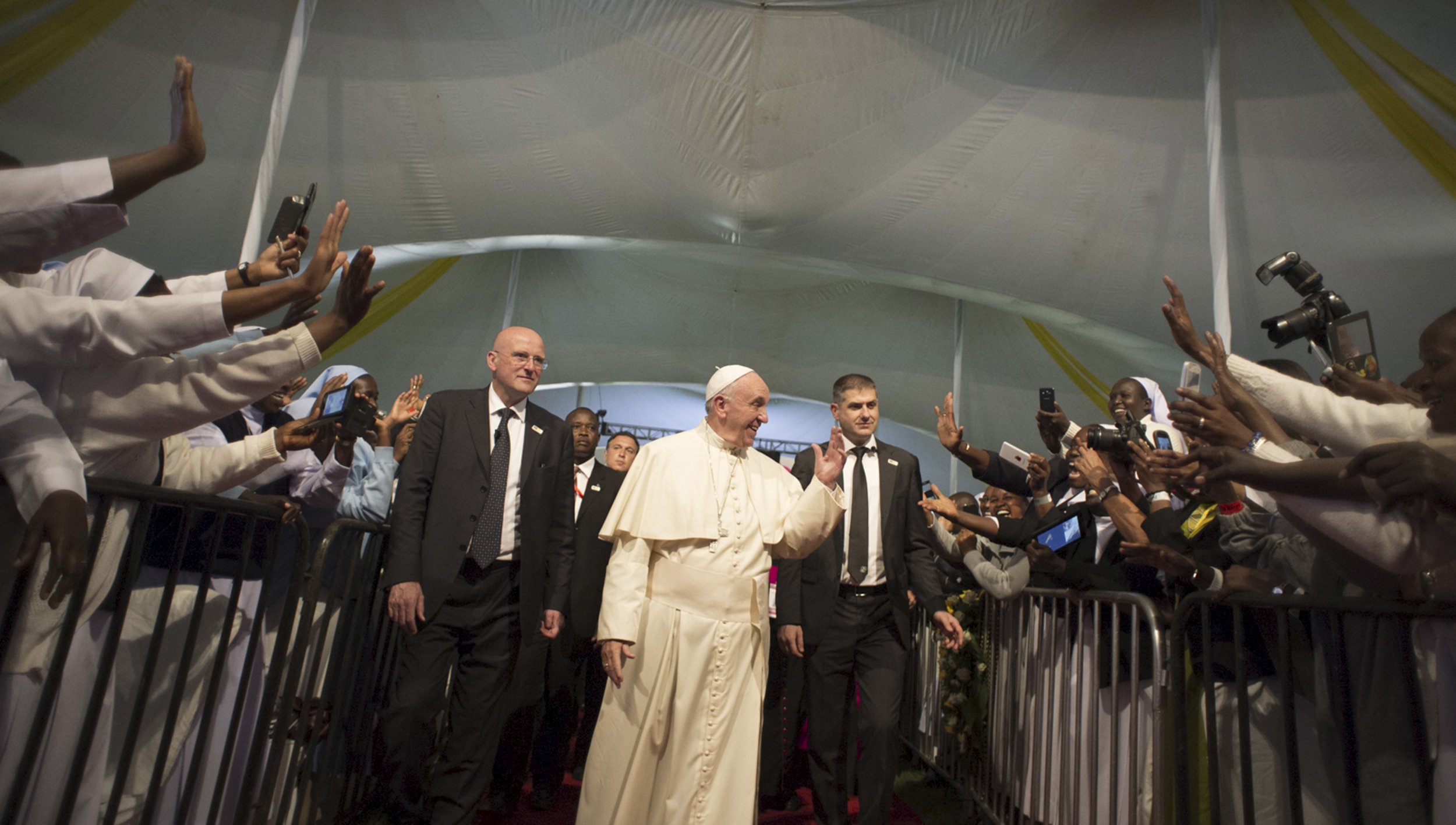 Good day, you bleary-eyed turkeys. In case you've been praying for a caffeine jolt before the Thanksgiving feast, here's an equivalent: Pope Francis's long-awaited prog-rock-inspired album Wake Up! is available to stream a day ahead of its scheduled release on Friday, via The Guardian. Hallelujah, maybe.
What can you expect from the pope's debut at age 78, dubbed "a music album of His words and prayers?" Everything, it seems. It starts with Francis saying "buona sera" to a crowd, and then delves into a hodgepodge of string sections, mystical keyboards, choral selections, twinkles, Andean flutes, pop rock, nu-Christian hymns and prog rhythms spliced with Pope Francis's speeches in Spanish, English, Portuguese and Italian. One can only wonder what the b-sides sound like.
The songs are mostly encouraging, if urgent, messages. For instance, the Latin-infused "Cuidar el Planeta" unsettlingly warns listeners that the "Earth never forgives," while pleading for humans to stop destroying the planet. Whereas the soft-rock-leaning "La Iglesia No Puede Ser Una ONG!" talks about battling mundanity lest the Catholic Church becomes an ONG, which probably means an NGO and not an Ong choi, a leafy tropical vegetable.
The old saying goes that one should never discuss politics or religion in polite company, but no one will likely judge if you mention the existence of Wake Up! at the Thanksgiving table. That's because Wake Up! Is about as strange a journey as listening to the prog classic In the Court of the Crimson King. But as the pope himself says (in Spanish) on the album, "faith is whole and does not liquify."
Still, the underlying message of the album—for people to shake themselves awake and "go go forward"—will certainly resonate with believers and nonbelievers. There's a lot of discord in the world right now, but, honestly, not naming the album Future Prays (a nod to Can's Future Days) seems like a missed opportunity.