Pope's Swiss Guards to Get 3-D Printed Helmets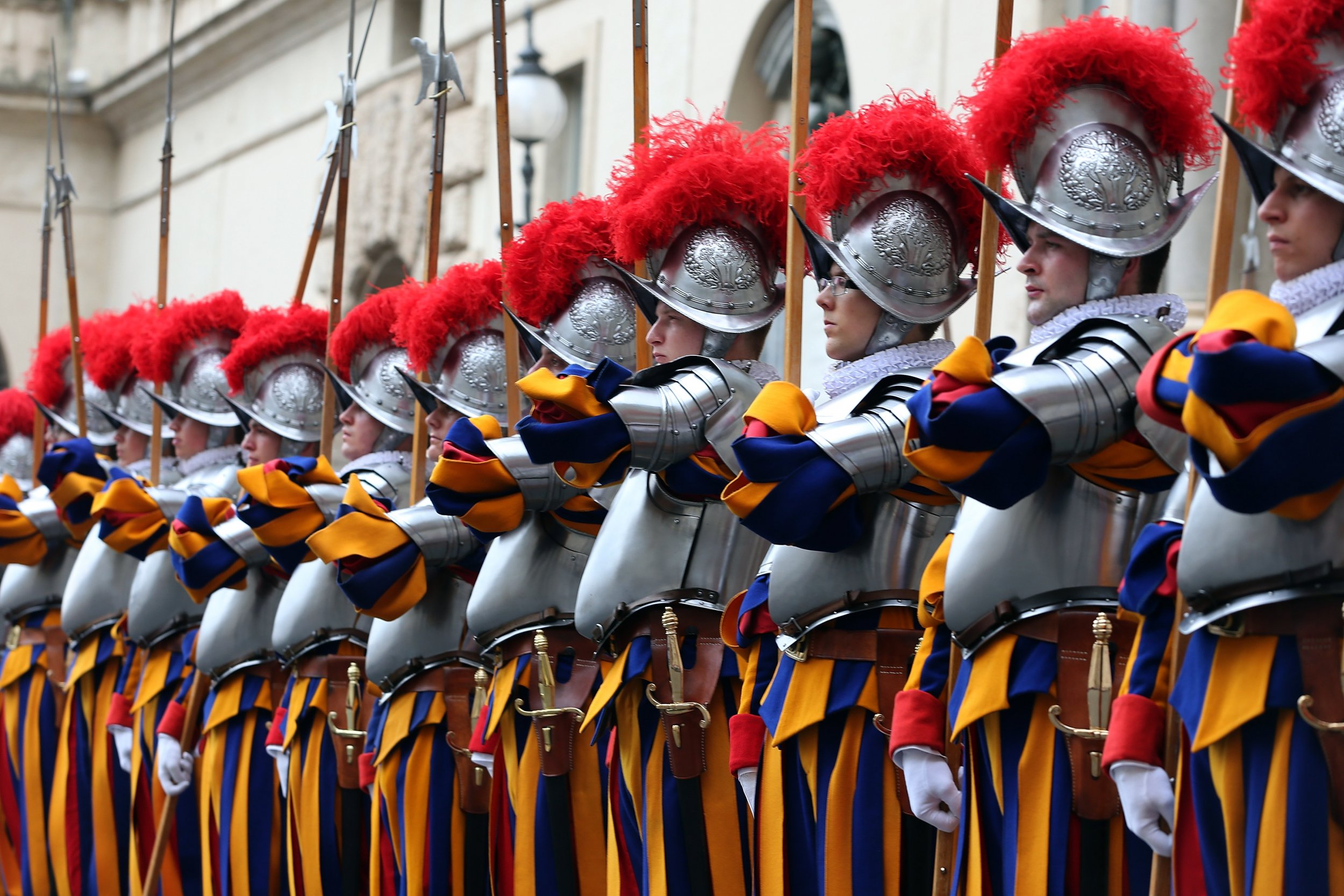 The oldest standing army in the world, which has protected the pope for centuries is getting a modern upgrade to its uniforms, courtesy of 3-D printing.
The Pontifical Swiss Guards announced they will discard their traditional Renaissance-style metal headgear for a plastic version, made using a 3-D printer, the Associated Press reported. The force announced the update ahead of their annual swearing-in ceremony on Sunday.
"We have to keep up with the times," Guard Commander Graf said at the new helmets' presentation, Austrian newspaper Die Presse reported. But he noted that breaks with tradition must also bring a practical advantage.
The papal guard believes the new helmet model will be cheaper to make, more comfortable to wear and keep soldiers' heads cooler during guard duty that can last for hours at a time. Before the helmets become standard issue, the Swiss Guard wants to find sponsors to produce the helmets, estimated at $1,050 apiece--half the price of the metal versions. Around 40 have reportedly been produced, thanks to contributions from private donors and the force is looking for help commissioning another 60.
The guard requires a regular intake of around 30-40 young, single and devoutly Catholic men to enlist for at least two years under the oath of protecting the Vatican and the papacy. The unit's size is that of one reinforced company of 110 men.
Traditionally the Swiss Guard wear a ceremonial cuirass with a feathered, crested helmet and wield a halberd. A family of blacksmiths in neighboring Austria has been replacing ageing suits of armor since 2009, although the cuirass and Morion helmet are reserved for more solemn occasions today. An updated and lighter version of the uniform worn by modern recruits sports less metal but retains the red, yellow and blue livery of the Medici family.