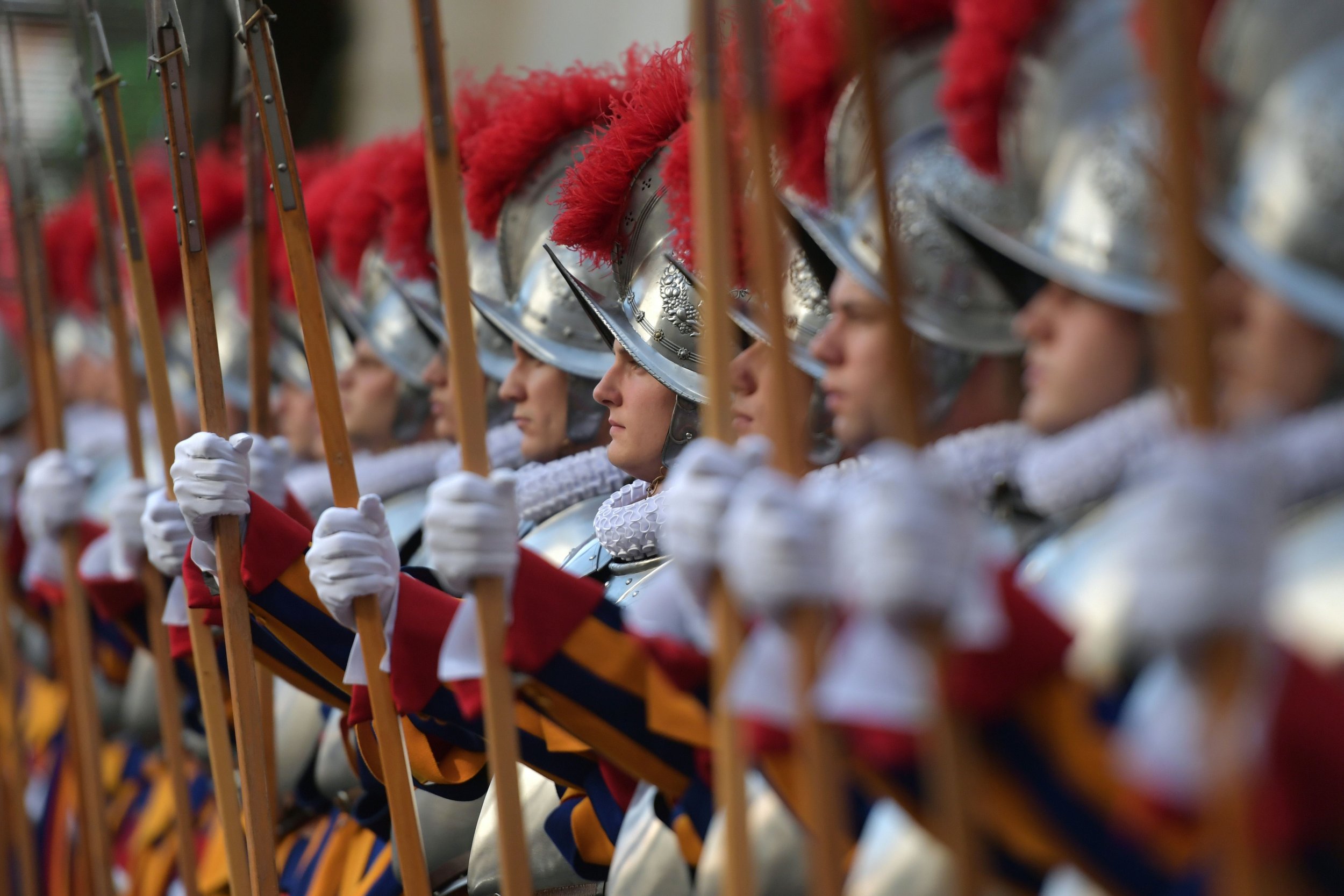 The chief of the Swiss Guards, the force that protects the Vatican, has said it is only "a matter of time" before an attack that is inspired or directed by the Islamic State militant group (ISIS) against the home of the Catholic church.
Commander Christoph Graf, speaking to Swiss Catholic news website cath.ch, said that the security force for Pope Francis is prepared for any act of extremism.
"Perhaps it is only a matter of time before an attack like that happens in Rome. But we are ready also for this," he said. Created in the 16th century, the force is one of the oldest armies in the world and consists solely of young Swiss adult men.
Graf said the guards are there to defend one of the most famous world figures and one of the most important religious sites. Because of their unique uniforms, the guards are popular with tourists.
The radical Islamist group has regularly used the imagery of the Pope and the Vatican in its propaganda output, and has claimed it will overthrow Rome, a symbol of the Roman Catholic religion, whose followers the group considers to be "apostates" and "crusaders." In February 2015, ISIS released a video showing the beheading of 21 Egyptian Christians.
It included a message to Italy that called the nation "signed with the blood of the cross." It also released an issue of its now-defunct propaganda magazine Dabiq with the Vatican's famous St. Peter's Square on the cover, with the headline "The Failed Crusade."
In April 2016, Italian authorities foiled a jihadist plot to target the Vatican as well as the Israeli embassy in Rome. Police arrested four people, one of which had received orders from an ISIS militant in Syria via the WhatsApp messaging service.
"For these enemies, I swear if I manage to bring my family to safety, I swear I will be the first to attack...in this crusading Italy...the Vatican, with the will of God," the suspected would-be attacker in the cell allegedly told another member in an audio message Italian authorities intercepted.
The main boulevard that leads to St. Peter's Square remains closed to traffic because of fears of an attack, and security has been increased amid a spate of ISIS-inspired attacks across Europe this year.