Pope's U.S. Visit May Delay iPhone 6S Delivery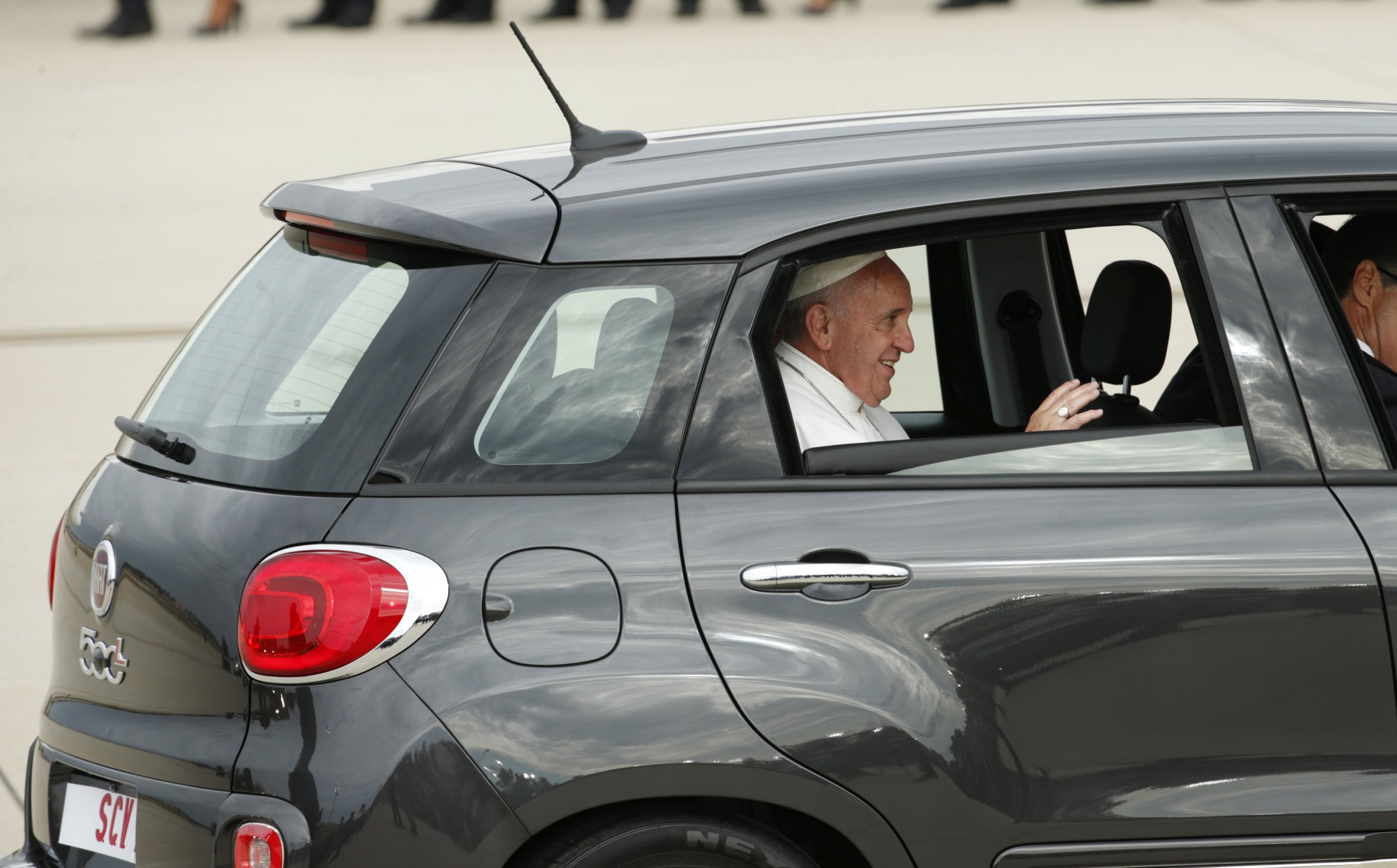 Apple lovers living along the route of Pope Francis's landmark U.S. tour may need some divine intervention in order to receive their iPhone 6S or 6S Plus on time.
Preorders of the new smartphone are set to be delivered on September 25, coinciding with the six-day papal visit to America. Traffic delays are expected as the popemobile traverses the East Coast, and shipping companies, including UPS, USPS and FedEx, are anticipating logistical problems of their own.
"There will be service disruptions in a limited number of ZIP codes during the pope's visit," a Tuesday UPS service update reads, referring to areas in New York City and Philadelphia.
USPS also warned that "impacts can be expected," while FedEx told customers they "may experience service delays and disruptions."
The pope landed in Washington, D.C., on Tuesday. He will head to New York City on Thursday and spend Saturday in Philadelphia, returning to Rome on Sunday.
The iPhone delivery delay, though unintentional, seems to align with the pope's attitudes toward the increasingly pervasive technology.
"Maybe many young people waste too many hours on futile things," the pope said nearly a year ago. These "futile" activities include "chatting on the Internet or with smartphones, watching TV soap operas, and [using] the products of technological progress, which should simplify and improve the quality of life but distract attention away from what is really important."
But if you simply can't wait for what may be just a one-day delay, Apple says the new iPhones will be available on September 25 for in-store purchase.