Popular Georgetown Cupcake Store Closes Due To 'Imminent Health Hazard'
Georgetown Cupcake's Washington, D.C., store was shut down by local authorities after it presented "an imminent health hazard(s) to the public," according to a public health notice plastered on its entrance.
The bright yellow sign issued by D.C. Health's Division of Food read: "This establishment is ordered closed until further notice for a violation(s) of the District of Columbia food code regulations (Title 25 of the DCMR), which presents an imminent health hazard(s) to the public."
In a statement to local WUSA9 news reporter Abby Llorico, Georgetown Cupcake—the beloved shop made famous by TLC show DC Cupcakes—said it had been forced to close the branch due to an expiring business license.
"Our business license (which was posted on-site) had expired and caused the shut down. We have filed the paperwork to renew and hope to open again as soon as possible. There were no other health code violations. We apologize for any inconvenience to our customers!" said the statement sent to Llorico.
On Thursday Georgetown Cupcake said their business license had been reviewed, allowing them to reopen again.
In statement to Newsweek they said: "Our business license had expired and that was the reason for the closure. We renewed our business license yesterday, DC Health completed their re-inspection this morning, and we were able to re-open to our customers this afternoon. We apologize to our customers for any inconvenience."
The closure caused shock on social media. The National Desk's capital reporter Antwan Harris tweeted: "So I planned to get Georgetown Cupcake next week for my birthday, but they're currently shut down for code violation 'which presents an imminent health hazard(s) to the public.'"
Another Twitter user joked: "First Mar-a-Lago and now Georgetown Cupcake."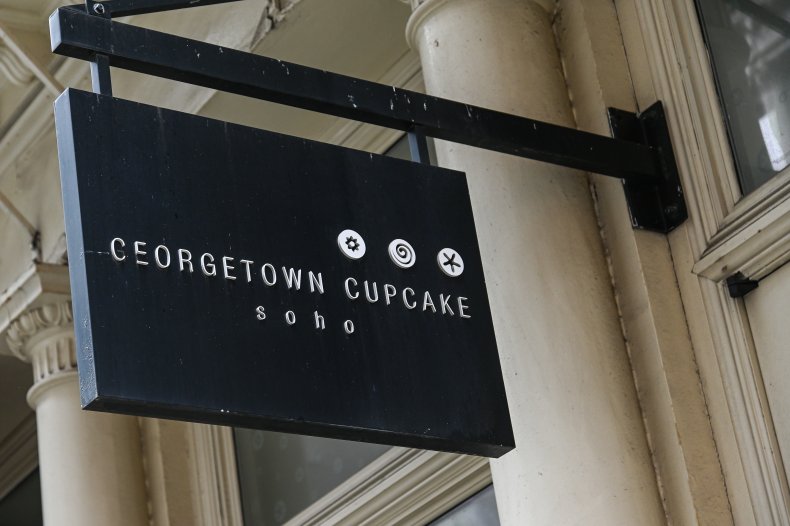 Reality TV series DC Cupcakes, which focused on the store, ran for three seasons between 2010 and 2013. The show followed sisters Sophie LaMontagne and Katherine Kallinis Berman as they ran their store.
In September 2019 Berman, originally from Canada, became a U.S. citizen. To celebrate she gave free cupcakes to the other 449 new Americans who took their Oath of Allegiance alongside her.
She told Newsweek at the time: "Being sworn in as an American citizen was such a powerful and moving experience. I was so happy to be able to share this special moment, I wanted to celebrate it by bringing a cupcake for everyone!"
Berman said she was grateful "for all of the opportunities this country has given me to start and grow my business."
In October 2021, a branch of Popeyes in Washington, D.C., was forced to close after a rat infestation. But on a more positive note, the U.S. capital ranked ninth in a list of top 10 cities for Generation Z that year.
D.C. Health have been contacted for comment.