Popular Google Doodle Games: Celebrate the Birth of Hip Hop in Today's DJ Game
Today's Google Doodle game is a throwback to 2017, when Google celebrated the 44th anniversary of the birth of hip hop. In today's game, users are invited to step into the role of a DJ and play legendary records on two turntables, while trying to meet ten DJ goals.
The Doodle celebrates the anniversary of when, in 1973, the DJ Kool Herc threw a party, in the Bronx, New York. But instead of playing the songs in full, he played only the instrumental sections—or breaks—during which when the crowd went wild.
During these breaks, Kool Herc's friend, Coke La Rock, hyped up the crowd with a microphone, and hip hop was born.
The Doodle first opens with graffiti of the word Google, with the two Os represented by records, before transitioning into an animation of New York City.
Users will learn a brief history of the Kool Herc's party and how he used two turntables to extend the instrumental breaks allowing people to dance for longer, in a style that came to be known as breakdancing.
Then, learn how to use the turntables and choose your tracks in a tutorial, before playing as a DJ and creating your own mix. Try to complete goals like playing two records in the same key and playing two records by the Incredible Bongo Band.
When the Doodle was first published, Lyor Cohen, YouTube's Global Head of Music and former head of Def Jam Records said: "Today we acknowledge and celebrate a cultural revolution that's spanned 44 years and counting. It all started in the NYC Bronx, more commonly known as the Boogie Down Bronx.
"Following the fallout from the construction of the Cross Bronx Expressway in 1972 that demolished a lot of the neighborhood, times were particularly tough. The youth needed an outlet—a unifying sound, a beat, a voice to call their own. The Bronx DJ's and MC's rose to the task and the city loved them for it."
Cohen talks about how hip hop was accessible and a grassroots movement that created a new culture of music, art, and dance. It was also a rebellion against norms, like the popularity of disco, which many in the community felt had overshadowed the works of James Brown and other soul impresarios from the 1960s.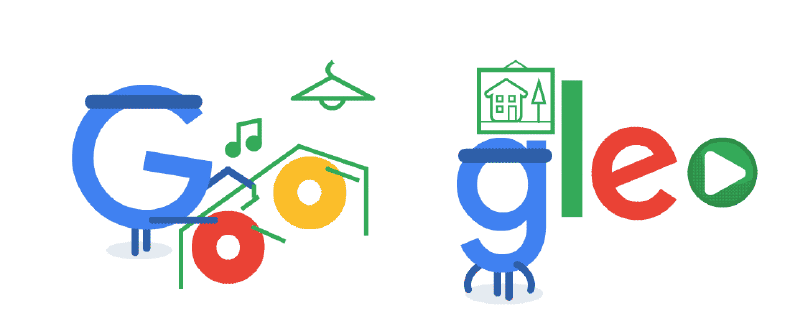 They also felt that the storytelling and emotional truths of soul and blues had been lost in disco, so hip hop wanted to recapture that connection.
Early hip hop also stood up against violence and drug culture. Cohen wrote how his friend first client Kurtis Blow once said: "On one side of the street, big buildings would be burning down...while kids on the other side would be putting up graffiti messages like, 'Up with Hope. Down with Dope,' 'I Will Survive' and 'Lord, Show Me the Way!'".
As part of Google's Stay and Play at Home series, the Doodle has been redesigned. The G of the word Google is a DJ, playing two records represented by the two Os, while the second G breakdances.
The popular Google Doodle game is captioned: "As COVID-19 continues to impact communities around the world, people and families everywhere are spending more time at home. In light of this, we're launching a throwback Doodle series looking back at some of our popular interactive Google Doodle games!
"Stay and play at home with today's featured throwback: Our 2017 Doodle game celebrating the birth of hip hop!"
Now, nearly 47 years later, to quote Cohen: "Hip hop has done exactly what its founders set out to do, whether wittingly or unwittingly.
"It placed an accessible culture, relatable to any marginalized group in the world, at the forefront of music. In that spirit, here's to BILLIONS of people getting a brief reminder that 'Yes, yes y'all! And it WON'T stop!'"