The Popular Helms Amendment Respects Nations and Promotes Health | Opinion
More than three out of every four Americans oppose using tax dollars to support abortion in other countries. This includes majorities of Democrats, Republicans, independents and pro-choice Americans.
But in a move seemingly meant to cater to the demands of a very small segment of their base, Democrats in Congress have opened the door to begin funding overseas abortion for the first time in half a century.
In its 2022 budget proposal, the Biden administration took a hatchet to decades-old safeguards that long protected U.S. taxpayer dollars from being used for abortion. House Democrats put another nail in the coffin by eliminating the Helms Amendment from the foreign aid appropriations bill. In a January 28 memorandum, President Joe Biden had promised to "support women's and girls' sexual and reproductive health and rights in the United States, as well as globally." Fueled by this momentum, Democratic legislators have now proposed the full repeal of the Helms Amendment, which prevents taxpayer dollars from funding abortion overseas and has a history of bipartisan support going back decades. So for a president who promised to "revive the spirit of bipartisanship in this country," Biden has a lot of explaining to do.
In his inaugural address, President Biden promised that under his watch America would be "the leading force for good in the world." But the move to export abortion as a foreign policy priority disrespects pro-life values core to many of the countries that depend upon American generosity. Moreover, it will unleash an unprecedented global abortion campaign.
Removing the Helms Amendment from foreign assistance funding would give President Biden the freedom to fully act upon all the international abortion commitments his administration has already made. The administration declared "reproductive rights" an international health priority when it rejoined the World Health Organization, and a White House memorandum seven days later announced abortion would be a priority in both domestic and international policy. As recently as June 30 at the United Nations Women Generation Equality forum, Vice President Kamala Harris represented the administration's broader international abortion agenda.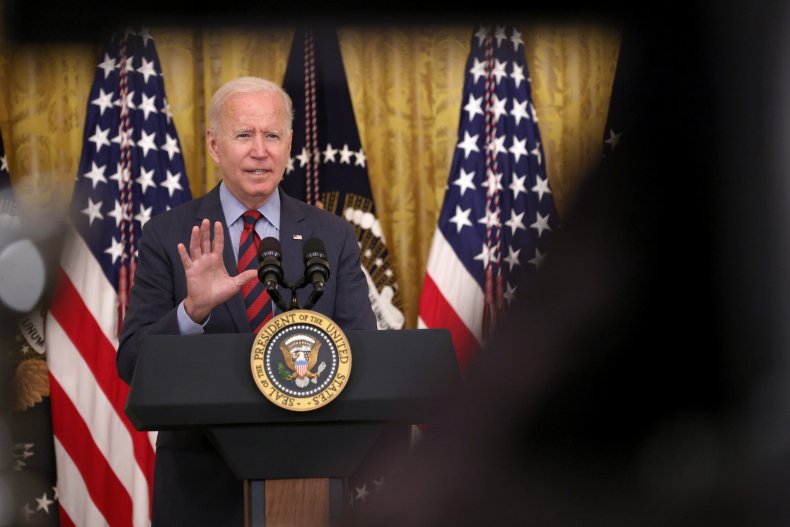 The historical context of the Helms Amendment's adoption in 1973 illuminates the clear dangers of its elimination. Early on, the U.S. Agency for International Development's (USAID) comprehensive family planning strategy included support for, in the words of USAID Office of Population director Reimert T. Ravenholt, the "rescission of pronatalist laws and incentives, and repeal or liberalization of abortion laws." The agency funded the development and distribution of manual vacuum aspiration kits for self-administered abortion, and research on the development of medication abortion. USAID also provided, as Ravenholt put it, "strong support for the International Planned Parenthood Federation (IPPF)," bankrolling 40 percent of IPPF funding in the 1970s. The federal agency was also heavily involved in the creation and support of the United Nations Fund for Population Activities (UNFPA), contributing 85 percent of its inaugural-year funding.
The Helms Amendment stopped this aggressive government abortion industry in its tracks. Ravenholt bemoaned the fact that its passage immediately blocked USAID's purchase of 100,000 vacuum aspiration kits for global distribution.
Overturning the Helms Amendment would permit U.S. foreign assistance funds to once again be used pay for abortion as a method of family planning. But this permission would extend far beyond direct abortion provision by government agencies.
Removing Helms would also permit the U.S. to join forces with progressive organizations that have pro-abortion international campaigns underway—something President Biden has already pledged to do. U.S. participation will exponentially accelerate pro-abortion interventions because, as the world's largest bilateral funder of family planning programs and global health assistance, the Biden administration will have the freedom to provide funds to international organizations, advocacy groups and research projects that pressure countries to liberalize their abortion laws or covertly import self-administered abortion supplies and services within pro-life countries.
It is not a surprise, then, that the president's budget more than doubles funding for UNFPA—which has long faced accusations of supporting China's forced abortion and sterilization programs, and applying pressure on countries to liberalize their abortion laws by scorekeeping and accusing pro-life countries of human rights abuses.
In addition to violating the will of a majority of Americans, overturning the Helms Amendment will undermine the values and cultural norms of many of the countries where these radical abortion policies would be directed. The U.S. must continue to use its foreign health assistance to improve health and life outcomes, rather than not-so-subtly coercing other countries to adopt radical abortion measures. American taxpayers expect it, and our national moral compass requires it.
Valerie Huber served as the U.S. special representative for Global Women's Health at the U.S. Department of Health and Human Services in the Trump administration. She is a guest contributor at the Charlotte Lozier Institute.
The views expressed in this article are the writer's own.