Popular Malaysian Singer Dies of COVID Days After Giving Birth
Siti Sarah Raisuddin, a popular singer in Malaysia, died of COVID-19 on Monday after giving birth to her fourth child.
The 36-year-old singer had been eight months pregnant and was experiencing low oxygen levels during her bout with coronavirus. Doctors in Malaysia put her into an induced coma on August 6 so her baby could be delivered safely via a three-hour surgery, according to The Straits Times. The baby boy was successfully delivered, but Siti Sarah did not survive.
Her husband, popular Malaysian comedian Shuib Sepahtu, announced Siti Sarah's death on social media and told local reporters that he was not permitted into the hospital room but was able to have a video call with her one last time before she died.
"At the time, I saw tears streaming down her cheeks, as if she understood what we were saying to her," he said in an interview. "It will be really challenging for me to break the news to my three kids on the death of their mother."
Aside from the newborn, the couple had three older children, ranging in age from 6 to 10. According to the BBC, the entire family tested positive for COVID-19 on July 25 after contracting the virus from their domestic helper.
In the days after, Siti Sarah shared videos on her Instagram account of her children crying after getting tested for coronavirus, which the singer described as being hard to watch. On August 4, Siti Sarah was hospitalized after experiencing severe coughing and a lack of oxygen.
Siti Sarah was a well-known figure in Malaysia and had over 2 million social media followers. The artist gained traction in the early 2000s when she released her debut album, Sarah, which contains her biggest hit, Kesetiaan, according to NME Magazine.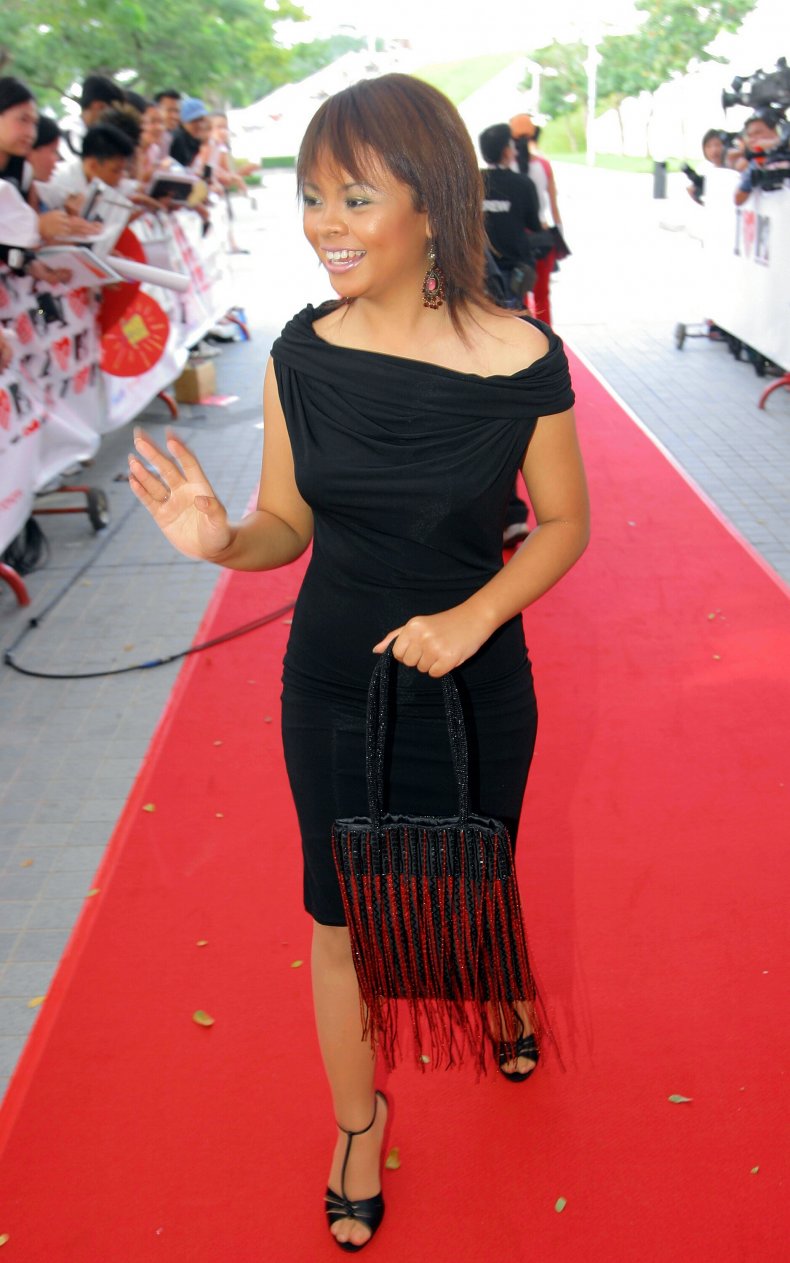 Following her death, there was an outpouring of support from fellow Malaysians, fans and artists who expressed condolences to her family.
Even the Malaysian king and queen gave their condolences, writing on Facebook: "Their Majesties also expressed their sadness over her passing and hoped that her family will be patient and resilient as they cope with the loss."
The singer's death comes as Malaysia is easing some COVID-19 restrictions for those fully vaccinated against the virus, allowing residents greater leeway for travel, sports and dining.
The easing of restrictions has been met with mixed reactions as the country grapples with its worst outbreak of infections, according to the BBC. On Monday, the country reported 17,236 new infections and 212 deaths, bringing the total death toll to 10,961.
So far, only around 27.5 percent of Malaysia's 31.95 million population have been fully vaccinated.