Popular Local News Anchor Out of Job After Vaccine Refusal
A Mississippi news anchor has left her position after refusing to receive the COVID-19 vaccine.
Veteran morning news co-host Meggan Gray stepped down from her position at the Biloxi-based television station WLOX on September 30—the day before the company's vaccine requirements went into effect—the Sun Herald reported.
Gray wrote about her decision to leave WLOX after 18 years in a Facebook post. According to the former news anchor, the station's parent, Gray Television, implemented a policy requiring all employees to be fully vaccinated against the virus.
Many companies have implemented such policies since the Pfizer/BioNTech vaccine received full approval from the Food and Drug Administration (FDA). President Joe Biden also announced plans to mandate private sector businesses with over 100 employees to require workers to be vaccinated or undergo weekly testing.
Gray said she made the decision not to get the shot before the company mandated it, partly because she had already survived a case of the virus. Gray added that her decision is not meant to "spark a debate" over the vaccine, and that she respects a person's choice to get inoculated against the disease.
"Please know, I tried everything possible to keep my job, including offering to be tested on a weekly basis. My requests were denied," she wrote.
In the post, Gray thanked her colleagues and managers at WLOX. She also thanked viewers for allowing her into their homes and lives as an anchor on Good Morning Mississippi.
"It hurts saying goodbye; it hurts parting on these terms. However, I know in my heart it is the right decision for me and my family," she wrote. "I may have lost my job, but I preserved my integrity. On to the next chapter..."
Kevin Latek, executive vice president and chief legal and development officer at Gray Television, told Newsweek the company doesn't comment on individual personnel matters.
The company rolled out its vaccination policy over the course of several months, according to a statement issued on October 1. Limited exceptions were provided for those with certain medical conditions or religious objections that could be accommodated.
Since the announcement of the policy, the company said more than 1,000 additional employees chose to get vaccinated.
Those who were terminated for not complying with the policy have been informed they can reapply for positions at Gray Television if they choose to become fully vaccinated in the future.
Newsweek reached out to WLOX for comment on Gray's departure, but didn't receive a response before publication.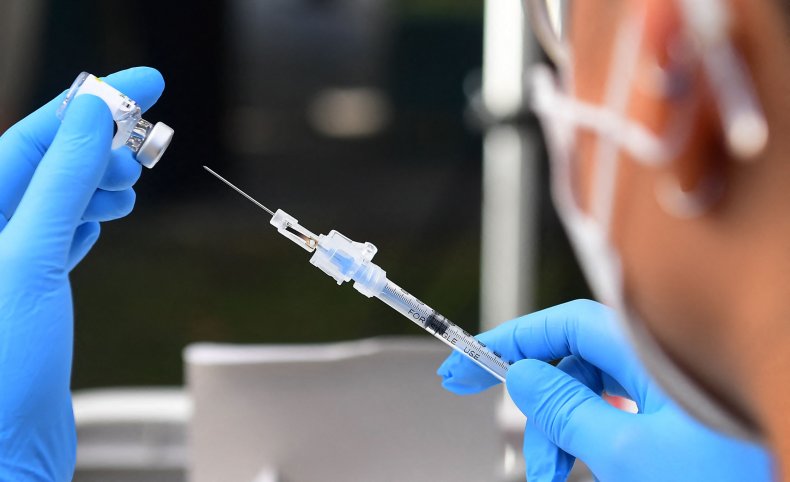 Coronavirus cases and hospitalizations are continuing from the summer's Delta variant surge, according to data from the Mississippi State Department of Health.
"Fortunately, we've seen the ongoing decline in our number of new cases, our hospitalizations," State Health Officer Dr. Thomas Dobbs said during a press briefing last week.
The department reported Wednesday 834 new cases in Mississippi, along with 19 additional deaths. Mississippi's total number of cases is now at 492,558. In total, 9,768 people have died in the state due to the virus.
Roughly 1.5 million Mississippians have received at least one dose of the vaccine. Just over 1.3 million residents are fully inoculated, according to state data.
"We need to get all those folks across the finish line," Dobbs said during last week's press conference as he urged more people to get vaccinated.
Update (10/6/2021, 11:15 a.m. ET): This story has been updated with additional information from Gray Television.
Update (10/6/2021, 3:30 p.m. ET): This story has been updated with a revised headline to reflect the former news anchor worked for a local television station.