Popular Pope: Francis Gets Better Poll Ratings Than Obama and Merkel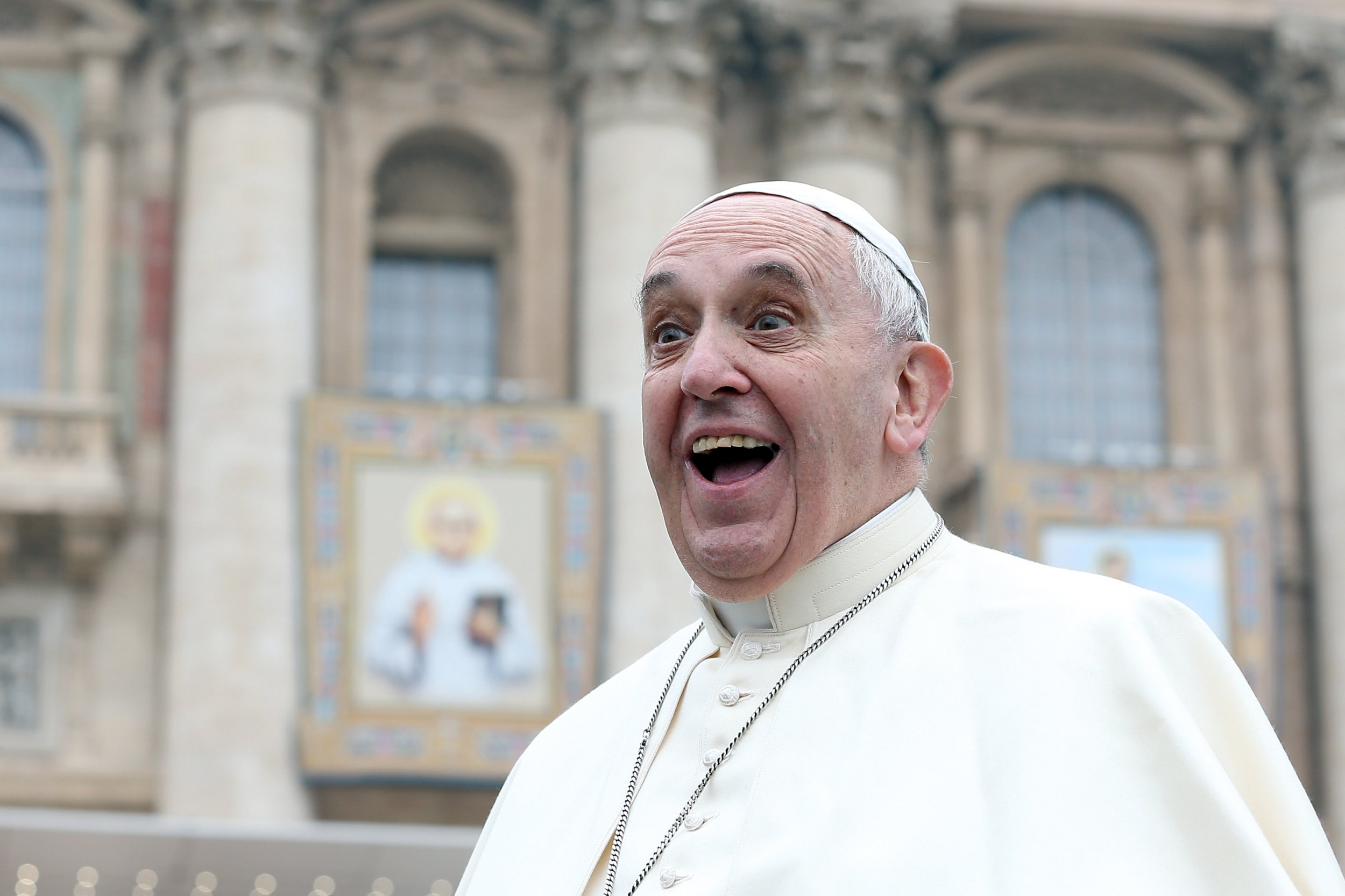 More than half of the world's population thinks that Pope Francis is an all-round good guy, putting him ahead of other world leaders in the global popularity stakes.
A poll published by WIN/Gallup International on Thursday found that 54 percent of people around the world have a favorable opinion of the Argentine pontiff, 79, who succeeded Benedict XVI in March 2013.
Predictably, the pope was most popular among Roman Catholics—85 percent of whom held a positive opinion of him—but more than half of atheists and agnostics also viewed Francis favorably. "Pope Francis is a leader who transcends his own religion," said Jean-Marc Leger, president of WIN/Gallup International.
The pope's net score—the difference between favorable and unfavorable opinions—was calculated by the polling organization as +41. This puts him at the top of the pile in terms of popular world leaders, ahead of U.S. President Barack Obama on +30 and German Chancellor Angela Merkel on +13. The pope is some way ahead of Russian President Vladimir Putin, who lies bottom of the pile on -10.
Geographically, Portugal and the Philippines—both countries with strong Catholic majorities—gave Francis the highest approval ratings, followed by his native Argentina and his adopted home Italy. Only three countries recorded more negative opinions than positive ones—Turkey, Tunisia and Algeria—while 87 percent of respondents in Azerbaijan said they did not know who the pope was.