Popular Retailer's Princess Diana Look-a-Like Clothing Campaign Divides Internet
A recent ad campaign from Anthropologie has the internet doing a double-take as the model is virtually indistinguishable from Diana, Princess of Wales. The "Idyll Weekend" edit, as the store is calling it, is filled with pieces that look straight out of Diana's closet in the 1980s and 90s.
"Okay DIANA," one commenter said on the store's Instagram post featuring six outfits styled on the look-a-like model.
Princess Diana has been a cultural icon since she first appeared on the world stage as Prince Charles's love interest in the early 80s. In 1981, she officially wed Prince Charles in a wedding that was watched by 750 million people in 74 countries, according to the BBC.
Throughout her adult life, Diana remained in the spotlight as the world — and more specifically the press — seemed to follow her every move. In the years since her death, much has been discussed about the negative impact of being under the microscope had on Diana.
She became famous for far more than being a princess as she was also an active philanthropist. The public, though, also became fascinated with her personal style as she often pushed boundaries of what was the norm for a member of the royal family.
From The Crown to the upcoming Spencer film starring Kristen Stewart, modern-day representations of the princess are chock-full of her iconic outfits so when they popped up on Anthropologie's Instagram this week, commenters were quick to notice the similarities.
"Omg I thought she was Diana," one user said.
"I thought this was an ad for the new Princess Diana movie at first," said another.
While most of the commenters were shocked at the resemblance, some also saw the campaign as disrespectful to the late Princess of Wales.
"Huh - exploiting Princess Di for financial gain again," one commenter said.
"I'm here for the Diana vibes but to full on get a woman whom looks just like her is a bit strange and disrespectful no?," said another.
Some commenters also noted that it might have been different if they referenced Diana in the caption of the post rather than keeping it ambiguous.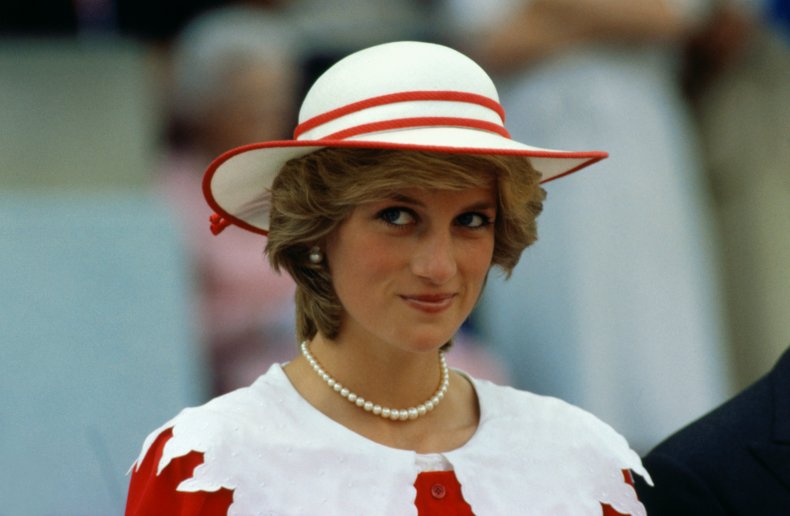 Lucy Huber, @clhubes on Twitter, reposted the images to her Twitter feed saying: "Anthropologie just straight up doing Princess Diana looks with a model who looks exactly like her but not mentioning Princess Diana is...a choice?"
Earlier this year fans of Netflix's Queen's Gambit noticed that Anthropologie made a similar move when they released a campaign using a model who looked much like Anya Taylor-Joy who played Beth in the Netflix hit. Not only were the clothes similar to those Taylor-Joy's character wears in the show, the model also posed with a chess board.
Newsweek contacted Anthropologie but they did not respond in time for publication.