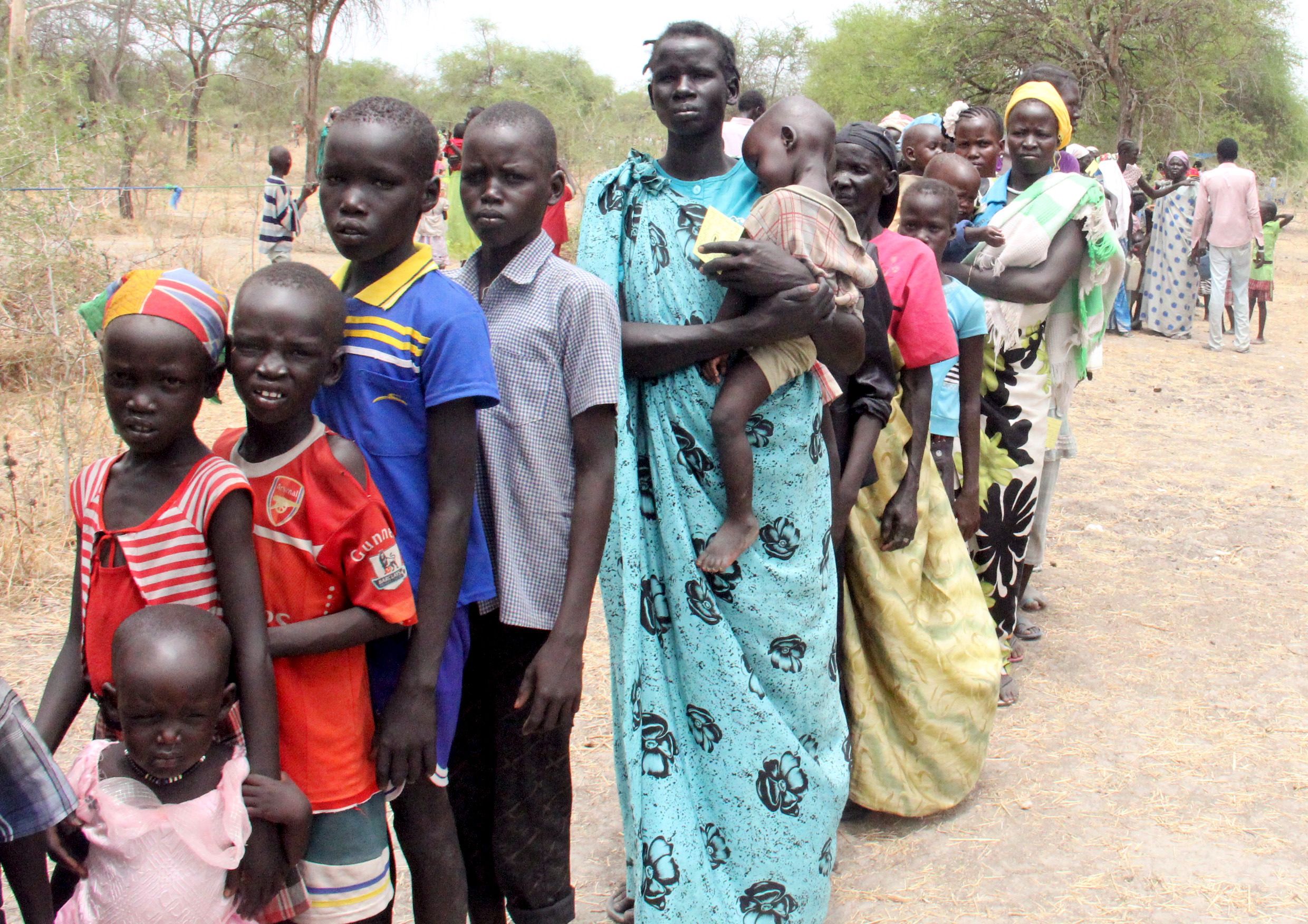 By the year 2050, the world's population is expected to grow to 9.6 billion, up from the current 7.3 billion. Nearly all of that growth will be concentrated in developing countries that are already troubled by limited resources and too many mouths to feed.
The Population Institute, a global nonprofit that promotes access to family planning education and services, has just released a report ranking countries that will become most vulnerable because of rapid growth in population. Population projections, the report authors argue, are critical to understanding where needs will be greatest for foreign assistance since an increasing number of people will mean less resources to go around.
"Every country in the world may eventually make the 'demographic transition' to lower mortality and lower fertility, and their populations will eventually stabilize, but the speed at which a nation makes that transition can be highly consequential, profoundly affecting the health and wellbeing of future generations," write the authors of the report. "Countries that remain on the wrong side of the 'demographic divide' for a prolonged period will tend to underperform with respect to economic growth, nutrition, health outcomes, resource management and even conflict prevention."
Robert Walker, president of the Population Institute and principal author of the report, led a team that looked at projected population, along with five risk factors: hunger, poverty, water, environmental damage and instability/violence. According to the report, South Sudan is projected to become the world's most demographically vulnerable nation, with a population that will grow from 17.4 million in 2030 to 39.3 million in 2050. The country erupted into civil war in 1962 and has been suffering from ongoing turmoil since. Other factors that put the country at the top of the list include drought and desertification of the northern region, which will adversely affect cattle and crops. Additionally, only 1 percent of married South Sudanese women use some form of modern contraceptives, and the average woman in the country will carry seven pregnancies.
Somalia, which came in second on the list, is currently one of the poorest nations in the world. A severe drought in 2011, along with ongoing political conflict, caused a situation of near famine in the southern region that affected nearly 40 percent of the population. The nation's birth control rate remains staggeringly low; the population is expected to reach 27.1 million in 2050, up from 10.8 million in 2014.
The top half of the list is rounded out by Niger, Burundi, Eritrea, Chad, Democratic Republic of the Congo, Afghanistan, Yemen and Sudan.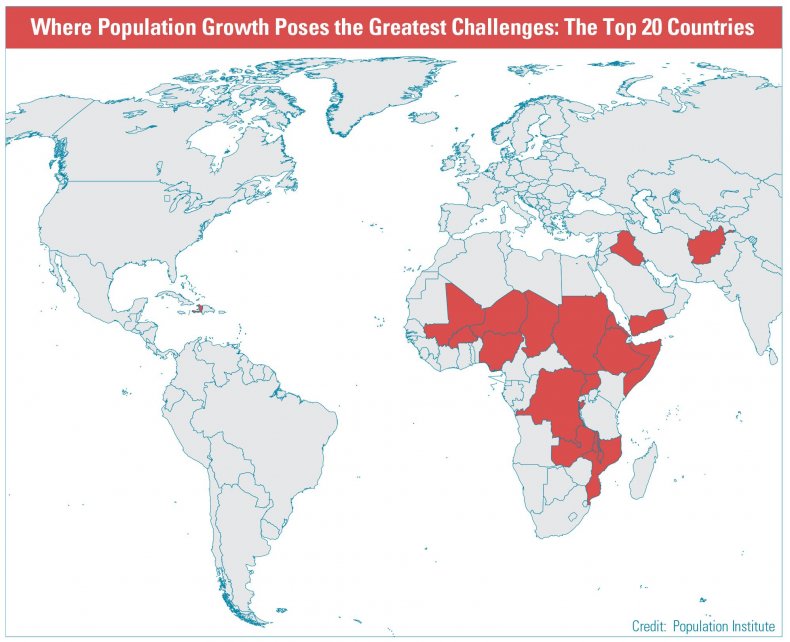 "Many of these countries are 'headline' countries, where Americans are concerned about issues related to global security and conflict," says Walker. "It is in their interest and our interest alike to provide them with assistance that will allow these countries to better cope with population growth."
Walker says one effective way to improve the long-term circumstances in these countries is to take steps to improve the lives of women and girls by improving access to contraception and basic education. According to the report, an estimated 225 million women in the developing world wish to avoid pregnancy but have no access to modern forms of contraceptives.
"Countries that suffer from high levels of gender inequality almost by definition have half a population that isn't as able to be productive as the other half," he explains.
The report points out that while progress has been made to address severe poverty in many emerging economies, those advances could be undone if populations aren't kept in check. Progress becomes stagnant, the report says, when population growth is too high. For example, Niger ranked first on the United Nations Multidimensional Poverty Index for 2014, but the population is expected to increase 274 percent in the next 35 years. Children, in particular, are currently in danger of chronic starvation and malnutrition. Additionally, the country is already highly dependent on the World Food Programme for emergency aid, and the situation is likely to become worse.
The good news is that in the last half-century many countries that have faced significant demographic challenges addressed them through family planning services. Walker says Iran, Indonesia, Thailand, Vietnam and much of Latin America have reduced overall fertility rates in the country through improved access and education.
"While population growth is only one of many factors affecting the welfare of nations, it is no coincidence that countries with the slowest growing populations in the world today enjoy higher standards of living than countries with rapid rates of population growth," write the authors in the conclusion of the report. "Nations that remain on the other side of the demographic divide have an uphill fight."