As the Population Tops 40 Million, Where's California Headed?
This article first appeared on the Hoover Institution site.
To know California is to appreciate America's nation-state as grist for comedians' mills.
Jack Benny's radio show liked to titillate audiences with city names (an announcer would declare, "Train now leaving on five for Anaheim, Azusa, and Cuc . . . amonga").
Johnny Carson, in his Art Fern character, also reveled in state geography: "You take the San Diego Freeway to the Ventura Freeway. You drive to the Slauson Cutoff get out of your car, cut off your Slauson, get back in your car, then you drive six miles to 'til you see the giant neon vice-squad cop."
Then there was Fred Allen, a faux rival of Benny's in the golden age of radio and no fan of Hollywood pretense, who had this to say about the Golden State: "California's a wonderful place to live—if you happen to be an orange."
Then again, worse things have been. Saul Bellow, arguably one of the great novelists of the twentieth century, once opined, "California's like an artificial limb the rest of the country doesn't really need."
Obviously, not all West Coasters share Mr. Bellow's sentiment. As the nation prepares for an upcoming census, California's population is closing in on 40 million residents (39.25 million, at last count)—nearly seven times greater than it was in the 1930s, when Fred Allen first captured the nation's attention, and double the population in 1964, when the success of his largely autobiographical Herzog made Bellow a literary giant.
Still, Fred Allen has a point. Like a citrus crop, California has a fragile existence and a complicated one.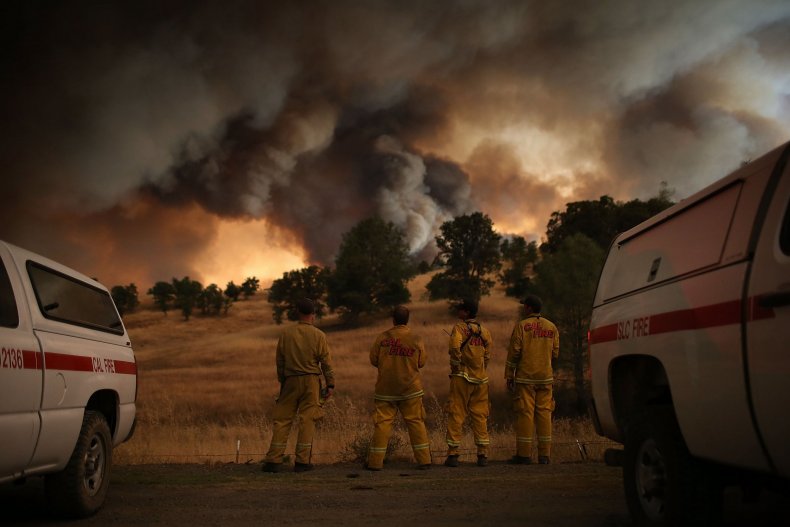 The recent wildfires in Northern California underscore the point. It's not that California is unaccustomed to portions of the state engulfed in smoke and flames (indeed, it's something of a regular occurrence in the Southland, given the notorious Santa Ana winds ).
What stood out during the tragic events in California's Wine Country was a confluence of problematic factors. It turns out that a state blessed by ample rainfall last winter that produced a verdant landscape gave way to blistering hot summer that created a tinderbox.
A fire whose scope was six times the size of San Francisco and larger than San Jose and Oakland combined might have been easier to dismiss were it in an uninhabited location. But this was Sonoma and Napa Counties, where Californians pay good money for luxury getaways—or to find a comfortable middle-class existence.
The prediction here is that the inherent conflict between a growing population and its strain on the state's natural resources and beauty—an available supply of water, open space for communities, balancing development with environmental safeguards—will be a recurring theme for the foreseeable future.
As we close out 2017 and look to what will be a colorful year in California—some high-profile political races and the ongoing feud between the state's Democratic leaders and the Republican president back in Washington—it's the contrast of the California existence that stands out.
In a new edition of Eureka , we focus not on one but a series of topics that our authors have deemed noteworthy as we take a long view of where California stands near the end of what's been a volatile year physically and emotionally in the Golden State.
That includes
We hope you enjoy this latest installment of Eureka and that it gets you thinking about where California stands and whether we're moving in the right direction.
Bill Whalen, a Hoover Institution research fellow since 1999, writes and comments on campaigns, elections and governance with an emphasis on California and America's political landscapes.