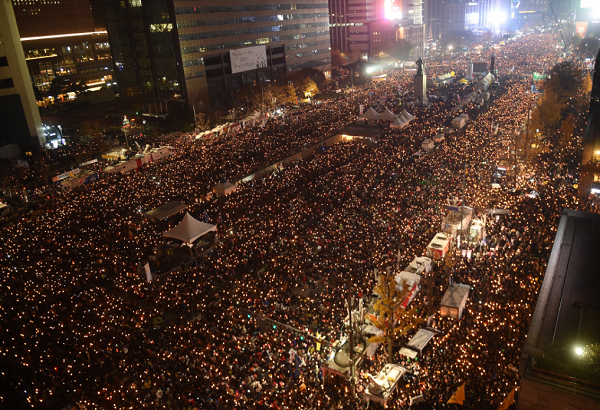 Planet Earth is becoming an ever more crowded place, and by 2023 the world population is expected to top 8 billion people, a new United Nations report projects.
Men are forecast to make up the majority of the population, according to the annual report released Wednesday; In fact, figures show there were already 102 men for every 100 women on the planet.
As of mid-2017, there were about 7.6 billion people living across the globe, according to the report. Asia currently holds the title of most populated continent, with more than 4.5 billion people living in its countries in 2017. The number is expected to rise to 4.9 billion people by 2030 and 5.2 billion by 2050.
Meanwhile, Africa, which is currently home to some 1.2 billion people, is expected to see the biggest increases. The report estimated roughly 1.3 billion people will be added to Africa's population between 2017 and 2050—compared to 750 million people in Asia during that same time frame. The U.N. cited rising fertility rates in sub-Saharan Africa as the leading factor for population increase on the continent.
Meanwhile, North America, where more than 361 million people currently live (325 million in the U.S.), will see much smaller increases. The region is expected to see as many as 395 million residents by 2030 and 435 million by 2050, while Latin America and the Caribbean, which currently boast 646 million people, will see a rise to about 718 million by 2030 and 780 million by 2050.
Europe, on the other hand, is expected to see decreases in population. Currently, more than 742 million people live in Europe, but by 2030 the population is expected to drop to 739 million. The decrease is expected to be even more significant by 2050, when 716 million people are forecast to live in Europe. By 2100, there may be only about 653 million people living on the continent.
People ages 15 to 59 make up about 61 percent of the world's population, but by next year the number of people over 60 will see a major increase, with this group expected to top the one billion mark for the first time since the U.N. started tracking population figures.