Venezuelans Launch 'Pork Revolution' After Government Fails to Deliver Sausages for Christmas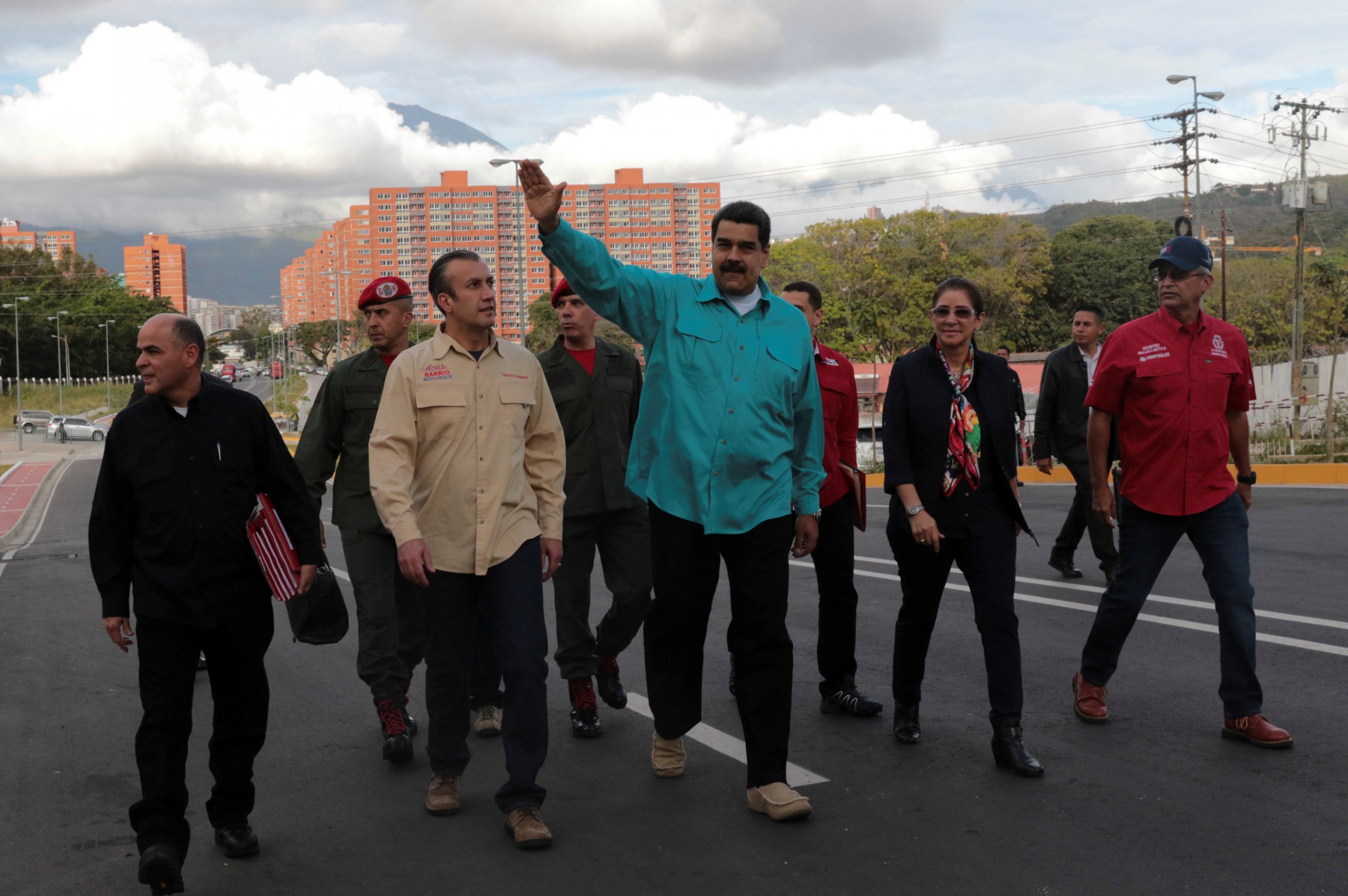 Thousands of angry Venezuelans took to the streets in Caracas on Wednesday and Thursday to protest a shortage of pork that left them without their traditional Christmas dinner.
Residents rallied on the streets for the "pork revolution" protests, banging pots and pans together loudly and burning trash, reported CNN.
"They promised us the pork hind legs, chicken, meat, but nothing has been delivered," Aracelis Hinojosa told CNN.
Earlier that day, President Nicolás Maduro announced that he was unable to follow through with his promise to provide thousands of pork hind legs to the poorest neighborhoods as part of a monthly subsidized food ration.
Maduro went on state TV and blamed Portugal for failing to deliver the pork and ruining Christmas. "What happened to the pork? They sabotaged us. I can name a country: Portugal.
"It was all set, because we had bought all the pork there was in Venezuela; we bought it all. So we had to import, and so I gave the order and I signed the payments. But they went after the bank accounts, they went after the two giant ships that were coming. They have sabotaged us," Maduro continued.
Following Maduro's comments, Portugal's Minister of Foreign Affairs Augusto Santos Silva made an appearance on Portuguese Radio TSF and said "the government does not have the power to sabotage pig shanks." He guaranteed that Portugal was not responsible for the failure of the Venezuelan government to supply the pork. "We live in a market economy; exports are the competency of companies," Silva added.
Raporal, a Portuguese meat company that supplied pork to Venezuela last year, said that the country still owed them 40 million euros from its 2016 order. Venezuela cut off payments in August, Raporal said, and did not supply any more meat in 2017, according to CNN. The company denied any knowledge of the possible shortage.
Maduro and the Venezuelan government have a long history of blaming other countries for their economic travesties, but critics and a growing number of Venezuelans regard government corruption, inefficiency and mismanagement as the underlying causes of economic collapse.
Venezuelans Launch 'Pork Revolution' After Government Fails to Deliver Sausages for Christmas | World