Porn Stars and Sex Workers Targeted With Facial Recognition App
A new facial recognition tool is being used to reveal the true identities of porn actresses and sex workers for the purpose of "outing" them to their families and social media contacts.
The FindFace app, which launched in February this year, works by analyzing an image of a person and matching it to their account on the Russian social network VKontakte.
Users of the Russian website Dvach are now using the technology to deanonymize porn actresses and spam their friends and families with news of their discovery. The campaign is also targeting women registered to the Russian website "Intimcity," which advertises prostitution and escort services.
Several examples seen by Global Voices revealed that the participants of the campaign are motivated by moral outrage towards an industry they view as "corrupt and deceptive."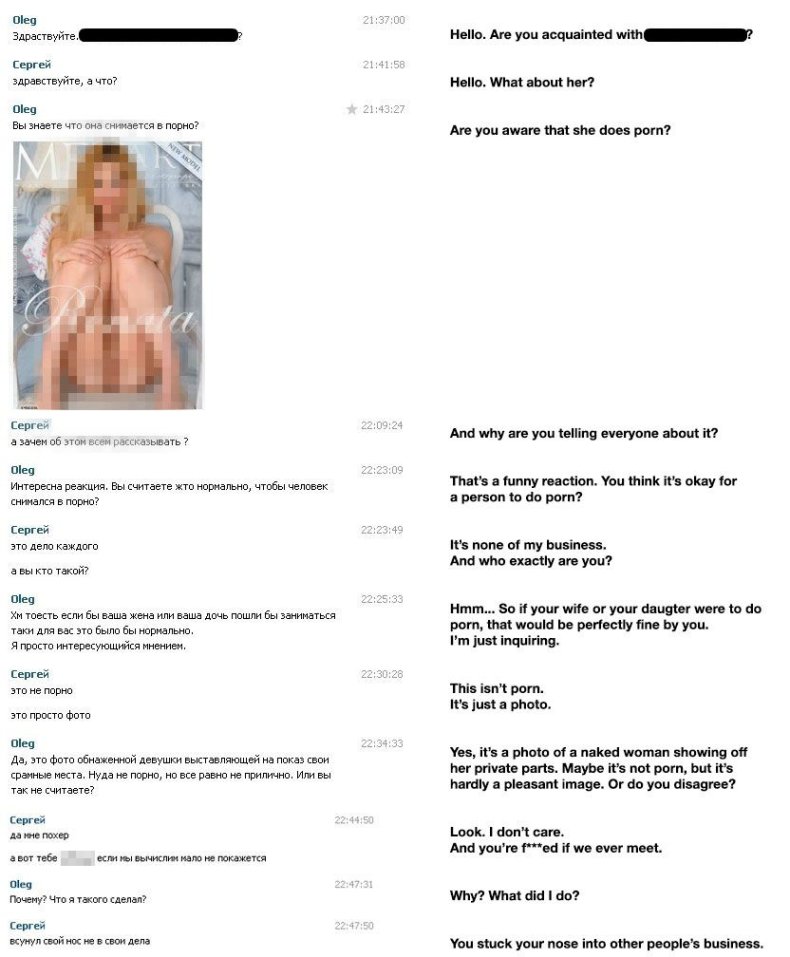 Despite the privacy concerns with FindFace, Russian security firm Kaspersky notes that there is nothing illegal in the way the app operates.
"It doesn't cache data to show any information, hidden by the social media settings," Kaspersky said in a recent blogpost. The security firm also noted that it is "very possible" that a new service could appear in the future that draws on data from other social networks, such as Facebook or Instagram.
FindFace founder Maxim Perlin told the Russian site TJournal that complaints had been made by several victims of the campaign but said there was no way to prevent the facial recognition service from being used in this way.
"We make every effort to protect all network users from potential malicious actions and are ready, if necessary, to provide any information needed to find the users responsible for this harassment."