'Porn Addict' Tries to Bite Phone in Half to Stop Police Seeing Child Sex Abuse Images He Downloaded Using His Grandmother's Internet
A self-described "porn addict" who said he would "go weird" when taking drugs reportedly tried to bite a phone in half so police could not see the hundreds of child abuse images he had downloaded onto the device, which he had stolen from a 79-year-old woman.
Shaun Fearon, 36, of Middlesbrough, England, also wrote down fantasies about "pedos" and "jailbait," a sexualized term referring to pubescent girls, Teesside Live reported. On the phone were 240 images of children mostly under the age of 10, including ones showing rape.
"I'm just a porn addict and a drug addict," Fearon, who has multiple previous convictions ranging from burglary to fraud, told the court, adding that he would "go weird and do weird **** like that" when "off his face on drugs."
According to The Northern Echo, Fearon used his grandmother's internet connection to download the child abuse images and other extreme pornography to the phone.
Newsweek subscription offers >
Police had sought Fearon for two years after the downloading of child abuse images was traced to an address to which he was linked. He was located at a property close to a police station.
"Officers eventually found him at a hostel in March 2019. He was in a room and sat on the bed. They spotted a phone on the bed which the defendant tried to cover with the duvet. His response was 'You're not seeing that one,'" Prosecutor Jenny Haigh told the court, the Echo reported.
"The officers tried to take it but he struggled and put the phone in his mouth, he tried to bite it in half. The phone was retrieved and examined. It was revealed the phone belonged to a 79-year-old lady and it was stolen in February from her car when she was out visiting her niece."
"Shaun Fearon had an unenviable record, largely revolving around drugs. He's struggled with that over the years," John Nixon, the defense attorney, told the court, Teesside Live reported.
Newsweek subscription offers >
"He has from time to time managed to beat the demons. But he relapsed this year and, as he says in the pre-sentence report, by and large these offences have related to his drugs misuse.
"The images, as in all of these cases, are disturbing, distasteful and distressing. The way he put it to me, they got downloaded en bloc and whatever he got, he got. He didn't seek out images of that nature. He has expressed very clear remorse and regret for his actions."
Judge Deborah Sherwin at Teesside Crown Court jailed Fearon for a year and ordered him to be placed on the sex offenders' register for 10 years. He had pleaded guilty to theft, possession of extreme pornography and making indecent images of children, the Echo reported.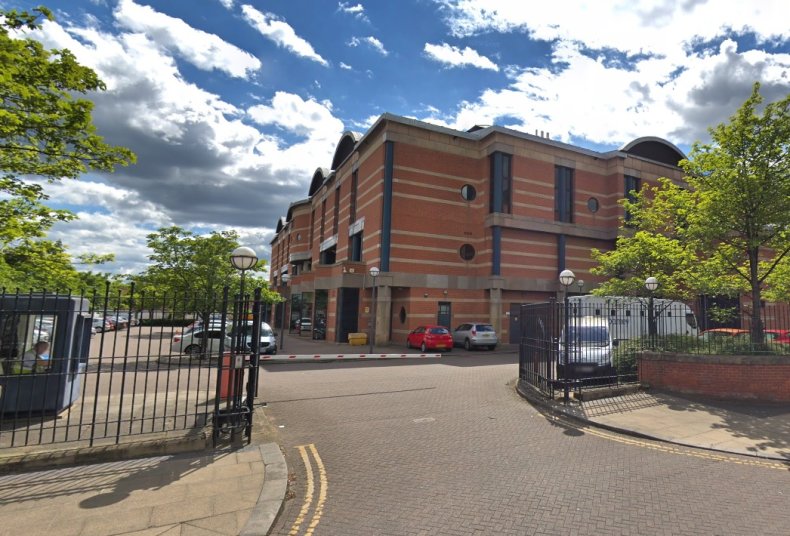 'Porn Addict' Tries to Bite Phone in Half to Stop Police Seeing Child Sex Abuse Images He Downloaded Using His Grandmother's Internet | News