Is Watching Porn the Devil's Work? Exorcism Course Will Study Role of Demonic Influence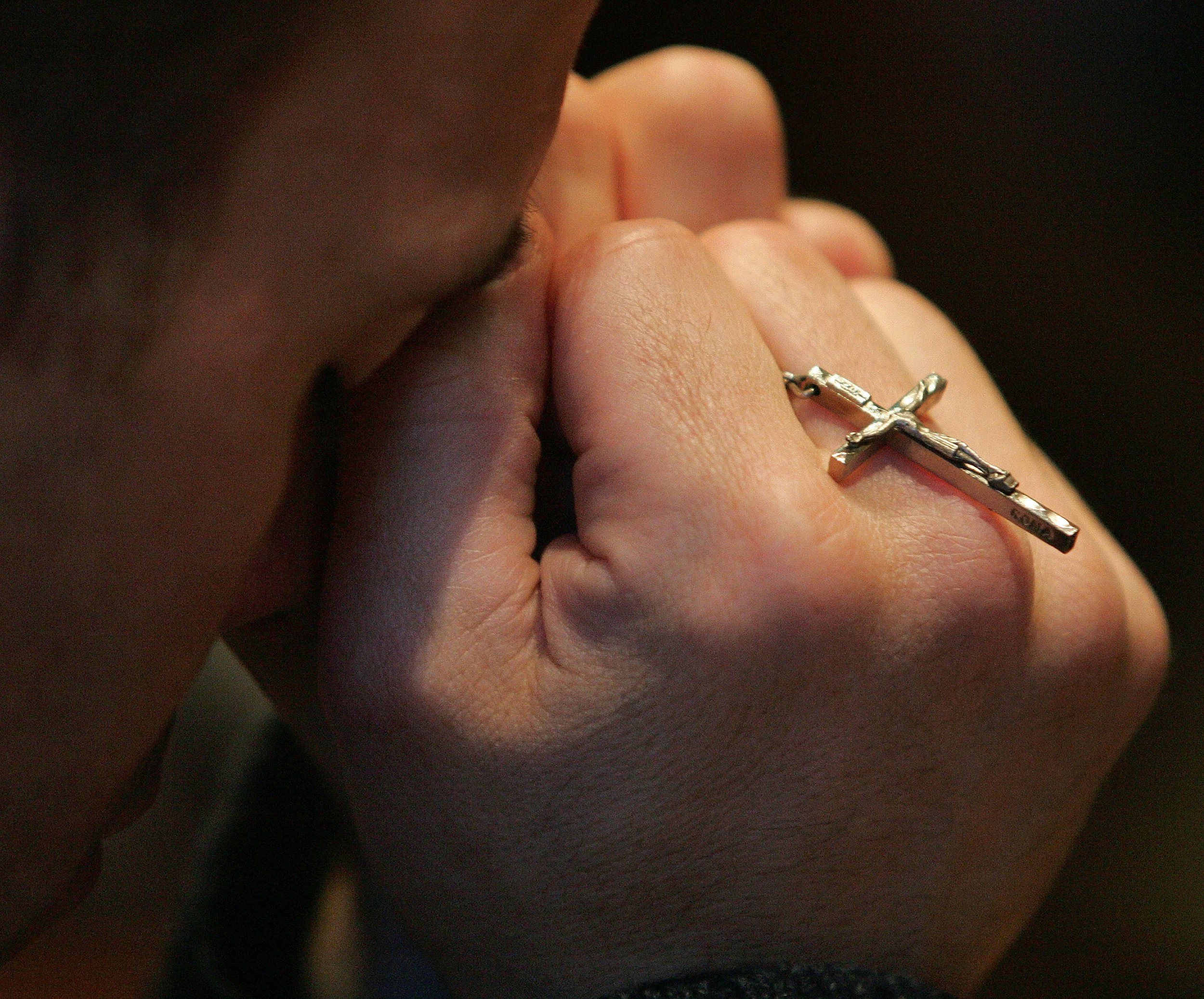 Priests attending an annual exorcism conference in Rome are set to discuss whether pornography has a demonic influence.
Over 250 priests and theologians as well as criminologists and psychologists from 51 countries have gathered at the week-long Exorcism and Prayer of Liberation conference, held at the Pontifical Athenaeum Regina Apostolorum Catholic University in Rome.
Speaking to reporters at the 13th annual event, Father Pedro Barrajon said, according to the Catholic News Agency, that attendees will discuss the prevalence of pornography in modern society, and consider if it is a "modern cultural phenomenon of an evil that harms people," and to what extent it may have what he described as a demonic influence.
He added that he hopes the course will "open a space to see if there is a possibility to show influence from the devil" in pornography. Other topics of discussion include magic, satanic worship, drug addiction, cultism, and pedophilia.
Attendees will unpick whether the supposed demonic influenic stems from psychological, familial, social or cultural causes, or "is there more?"
Father Barrajon said there was "value" in "human sexuality" but warned it should not be used "poorly" to harm others, especially children.
Priests who claim to have performed exorcisms, and those who believe they have been exorcised, will speak at the event.
Father Jose Enrique Oyarzun, professor at the Regina Apostolorum University, said there was "great confusion" about the devil, as people believe he is not real.
"We should not think of the devil as a myth, a representation, a symbol, a figure of speech or an idea," he said. "This mistake would lead us to let down our guard, to grow careless and end up more vulnerable."
Father Oyarzun also claimed that some exorcists can tell the difference between possession and psychological illness—a belief that has no medical basis. He argued that reacting negatively to religious objects, having an unnaturally deep voice, and spitting out nails, glass and knives, as is seen in some movies, are signs of being possessed.
In recent years, beliefs regarding exorcisms have led to numerous cases of abuse and murder. In 1995, Pentecostal ministers in San Francisco beat a woman to death as they attempted to "rid" her of demons. This followed a 1978 case where two priests in West Germany and the parents of an epileptic woman were convicted of killing her after they starved her in an "exorcism" that lasted 11 months. Anneliese Michel died weighing 68 pounds.
A belief in possession has also led to the deaths of several children in the U.K., including Victoria Climbié in 2000. Earlier this year, U.K. government figures linked 1,500 abuse cases to parents who thought their children were obsessed by evil forces.
"These beliefs are very real and on occasion people are going to take this to extremes where a child can be murdered," Inspector Allen Davis, who leads the response of London's Metropolitan Police's on the issue, told The Independent.
He said: "There are a number of ways that an adult will try to rid the child of the evil they believe is within them. They might try to burn it out, cut it out, strangle it out, drowning can be involved, or starving and beating."