Porn Industry Stars Turn to Cryptocurrency to Protect Profits While Fighting for Banking Access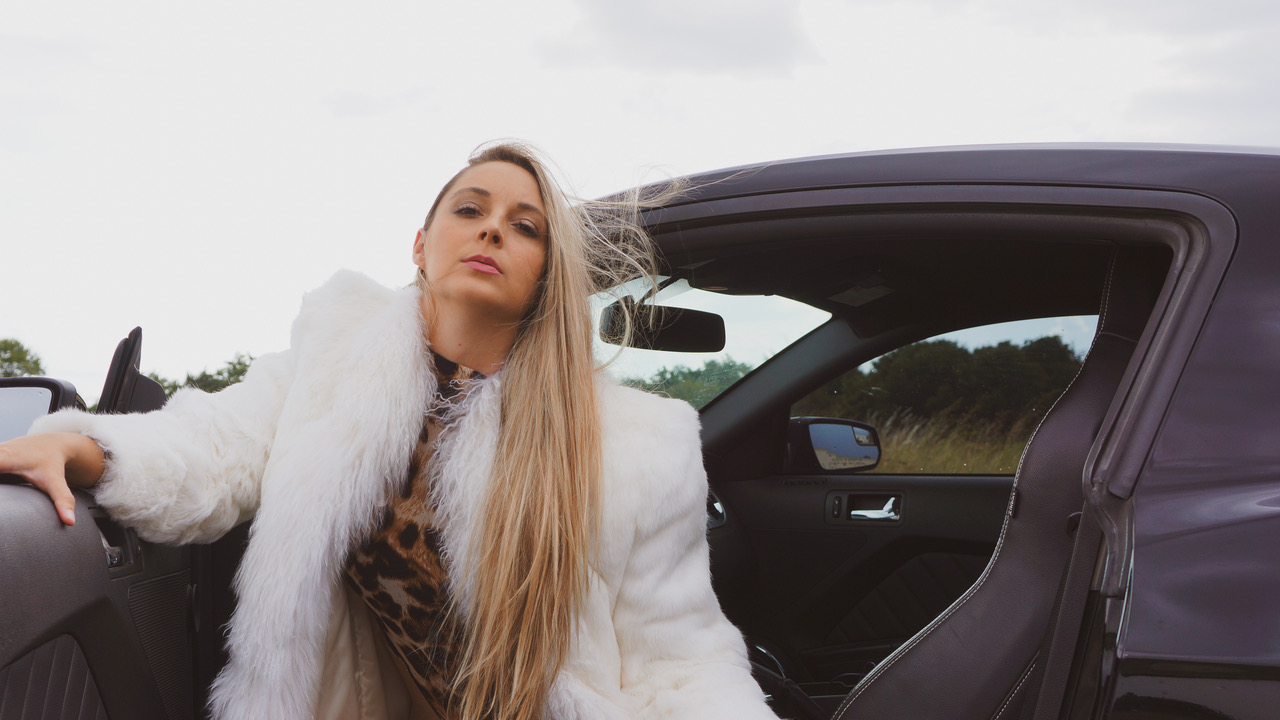 Adult film's top figures say blushing bankers and a scared Silicon Valley write off the porn business as a "dirty little secret" even as a younger generation of viewers and cryptocurrency entrepreneurs attempt to bring it closer to mainstream corporate America.
Stars including Karma Rx, Cory Chase and former Boy Meets World actress Maitland Ward command millions of social media followers. But they still find themselves brushing away "catfished" fans demanding their duped money back and tell of having to ask their own friends and family, "why are you whispering?" when discussing their careers. Gamma Films director Bree Mills told Newsweek Thursday that porn's embrace of women and minorities is "always ahead of the curve" compared to its Hollywood counterparts, but that "stigmatized and stereotyped" producers still get little respect.
That lack of acceptance means a lack of access: to business loans, advertising platforms, court appeals and the ability to conduct potentially risqué transactions without the interference of corporate processors.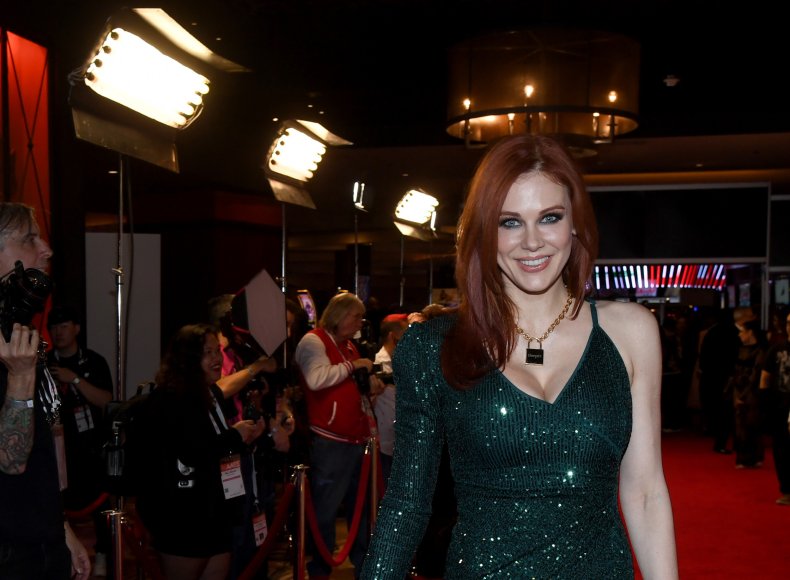 To understand the glaring discrepancies between the mainstream business world and adult performers, consider MyFreeCams.com, which hosts about 9,000 live streams at any given moment and calls itself "the #1 Adult Webcam community." Hundreds of thousands of "cam girls" connect performers with fans for private chats, stripteases or to discuss an exchange of "whatever weird things you're into," says camgirl-turned-cryptocurrency-mogul Allie Eve Knox.
Speaking at the AVN Adult Entertainment Expo in Las Vegas last week, Knox, who is V.P. of Sales for the L.A.-based adult industry payment platform SpankChain, joined Mills and Ward in urging the media to help the industry persuade risk-averse corporate sponsors to de-stigmatize adult content. Asked what performers are shut out of, Knox shot back, "You mean other than socially, financially and culturally? Sponsored ads; third-party companies would never put my ad up on Facebook to drive people to a product." On Twitch, the world's most-trafficked live streaming platform for gamers, performers must remove all references to porn, breasts, AVN, even their names, she said.
Knox said the adult industry's label as "high-risk" means that instead of making a profit, performers have to fight for scraps, burdened with stifling processing fees and credit card chargebacks. Knox said she's frustrated the bitcoin community has not worked harder to put crypto in more people's wallets, and hopes a large corporate crypto effort like Facebook's Libra could put cryptocurrencies in the hands of older Baby Boomer skeptics.
The fastidiousness of Silicon Valley services like PayPal has forced entrepreneurial performers into the worlds of blockchain and bitcoin, Knox said. PayPal acknowledged in a statement to Newsweek that it shut down accounts over concerns of sex-related transactions.
"We cannot comment on specific cases, but our decision on account holds, limitations or other actions may be based on the management of risk and other factors, in order to protect both buyers and sellers," PayPal's Director of Corporate Affairs Justin Higgs emailed Saturday. "PayPal's Acceptable Use Policy allows for the sale of certain types of adult products and content to account holders who are over the age of 18."
Reigning 2019 AVN Best Actor winner Seth Gamble alluded to this oft-repeated concern about minors and a basic factor why porn is still shunned by the mainstream: "By doing this job I'm now someone that society looks at and says, 'if you're not 18 or over you shouldn't even know who this person is.'" Both he and Knox compared limitations in doing business to that of the marijuana industry, where legalized state dispensaries are still restrained by a federal system which forbids the sale or consumption of the plant.
Knox said the push to cryptocurrency and porn-targeted services like SpankPay is simple: corporate payment firms collect 10 to 15 percent processing fees before camgirls or private performers can access what they've earned. Additionally, "the cam sites would take 50 percent but I was driving the traffic, I was doing all the marketing and I was bringing all the people in, to basically just use them as a payment processor," she said. Crypto, on the other hand, takes only a tiny fraction of a percentage.
No less important is that crypto maintains secrecy in billing—which avoids the problem of, let's say, wives discovering their husbands' credit card charges and retroactively deny them. This process, referred to as a "chargeback," yanks money from the performers.
"[Crypto is] private so your wife is not going to see my name or my cam site's name, Amazon or whatever weird things you're into," Knox said. "You've already got my panties, you've already spent all this time with me, you've got all the content and now they're going to take this money back from me? There's no questions asked, we've never had anybody rule in our favor. We've never had it go well. They just take the money from our accounts and that's it."
Adult film figures addressing both business and societal double-standards said their marketing has taken on a two-pronged approach: one which targets the mainstream and one which pushes boundaries in the porn world.
Maitland Ward, who was cast as Rachel Maguire on ABC/Disney's Boy Meets World in the 1990s, didn't appear in her first porn scene until nearly twenty years later. Both she and Mills told Newsweek last Thursday they're currently involved in projects which put out one R-rated version on mainstream sites such as YouTube, while a second uncensored hardcore version is released on paid subscription sites. In the past month Ward has appeared on both the AVN red carpet as well as the Tamron Hall morning talk show.
"Traditional Hollywood is remaking the same Disney films and awarding the same types of people," Ward said. "This American fear of being sexually expressive is still there, this fundamentalist concern that porn will become mainstream. Everyone watches porn, of course, but if you're over 40 versus girls who are like 20, they are more accepting of it and reporters in their 20s are so much more open to talking about it."
"We do get shadow-banned and we do get cut off from social networks, but let's be completely realistic here: ten years ago I was an 'infamous' person," said Seth Gamble. "I wasn't a famous person, I was infamous. For years we were just a dirty secret," he said. ""That's improvement."