Porn Traffic Drops During Women's March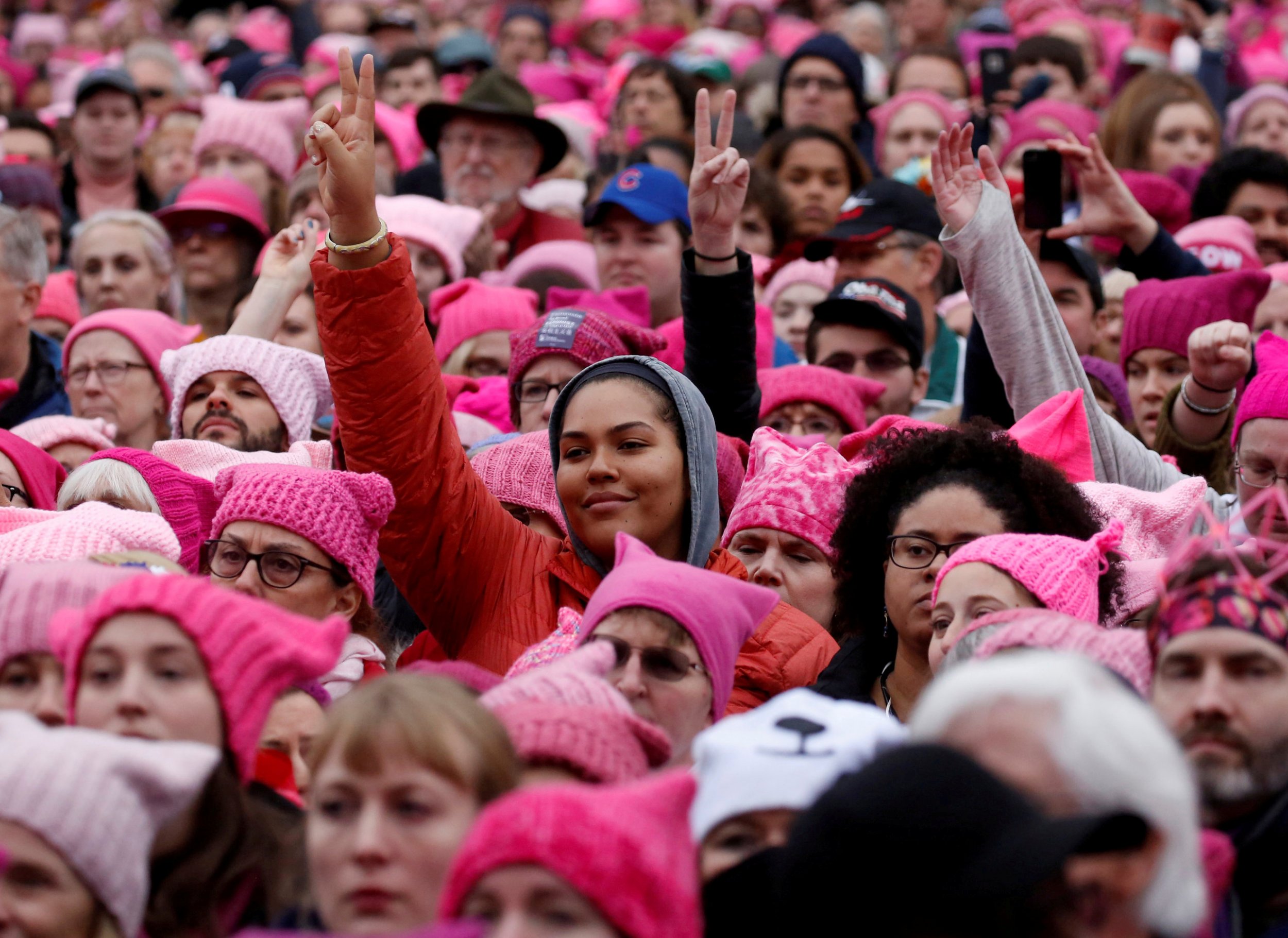 Traffic to the world's most popular porn website dropped significantly during the 2017 Women's March, according to data from Pornhub.
Statistics published on Wednesday revealed that traffic began to drop in the U.S. as a series of marches got underway to protest the newly inaugurated President Donald Trump.
"When compared to an average Saturday, we saw female traffic across the United States drop by 6.4 percent at 3 p.m. (adjusted for each time zone), and a peak drop of 8.2 percent at 8 p.m. in cities across the nation," a blogpost on Pornhub's website stated.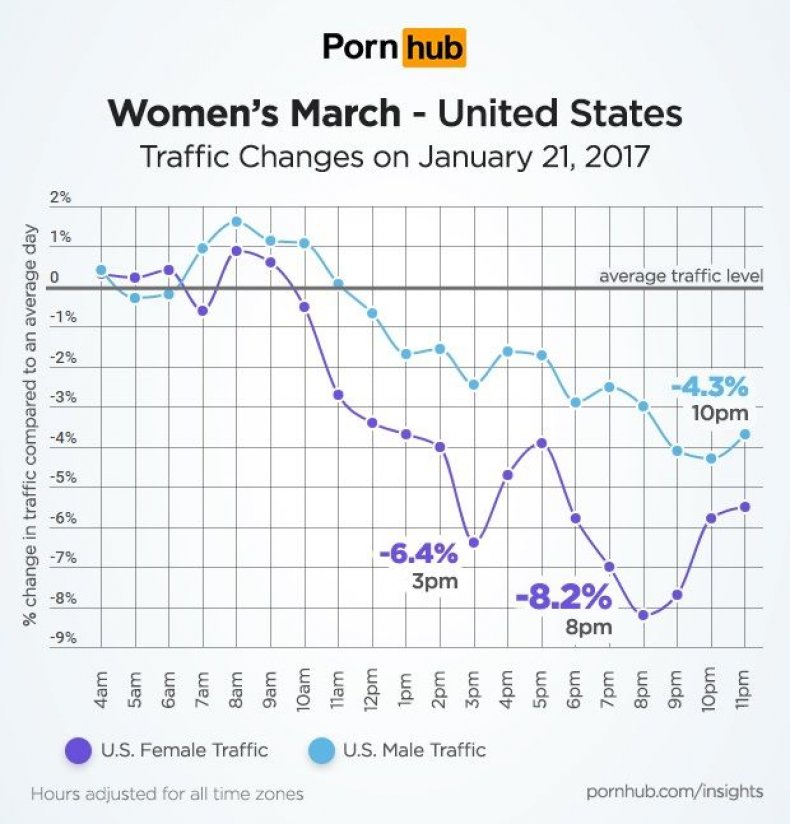 Traffic for male visitors also dropped during the hours of the protests, falling by as much as 4.3 percent at 10 p.m. compared to normal traffic levels.
The biggest dip in traffics came in Washington, Los Angeles and New York, where the largest marches took place. In Washington, traffic dropped by 19 percent at 2 p.m., and in Los Angeles, traffic to Pornhub fell by almost a quarter during the march, where between 500,000 and 750,000 protesters took to the streets.
Statistics published by Pornhub earlier this month revealed that women account for around one quarter of the website's worldwide visitors.
According to figures from web analytics firm Alexa, Pornhub.com is the 59th most visited website in the world, and the most popular adult site. Pornhub's own figures show that it receives 64 million visitors per day, with 40 percent coming from the United States.
That would mean an 8.2 percent drop in web traffic in the U.S. would be the equivalent of around two million visitors.
The marches, believed to be some of the largest-ever demonstrations in the history of the United States, saw protesters raise concerns about issues including women's rights, nuclear weapons, immigration and climate change.