Republican Congresswoman Says Porn Is a Cause of School Shootings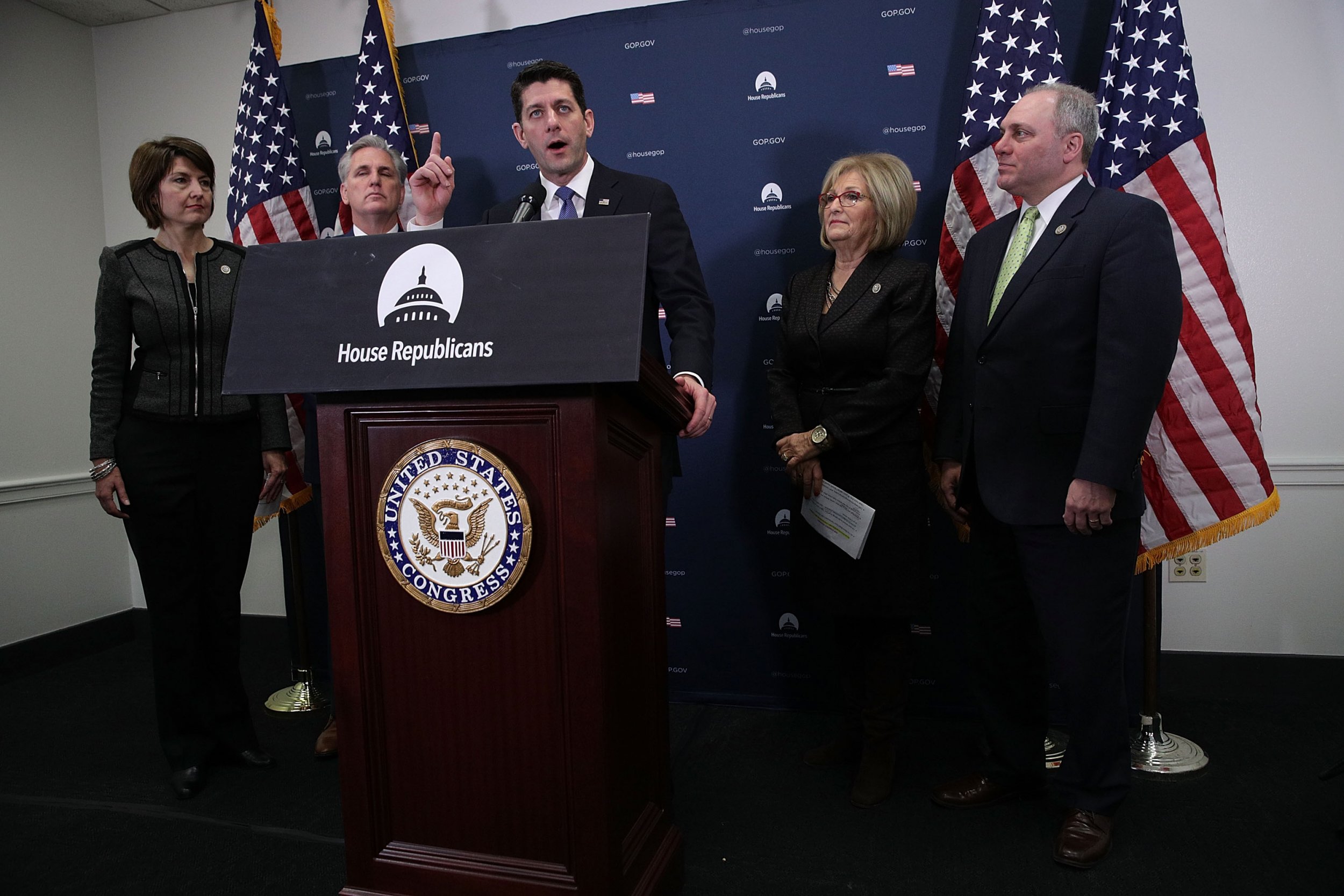 A Republican congresswoman and candidate to become Tennessee's governor reportedly claimed pornography was one of several causes of mass school shootings during a meeting with religious leaders last week.
Representative Diane Black offered several reasons for why she believed shootings continue to take place around the country, pointing to "deterioration of the family" and the lack of a "good support system," as well as the failure to spot signs that a potential shooter may present, HuffPost reported Tuesday citing a recording of the meeting.
Black, who represents Tennessee's 6th district, also claimed porn and its availability was one of the root causes for shootings.
"Pornography," Black said. "It's available. It's available on the shelf when you walk in the grocery store. Yeah, you have to reach up to get it, but there's pornography there. All of this is available without parental guidance. I think that is a big part of the root cause."
Black, 67, said several signs, including increased isolation, not attending school and "wearing a black trench coat" in hot weather, were shown in a recent school shooter, however, it was unclear to which incident Black was referring. She stated violent movies were also a cause.
It's unclear exactly why Black claimed to believe pornography was harmful or lead to shootings or violence.
Black's response and reasoning followed two shootings that took place roughly a week apart in Texas and Indiana earlier this month. The former took place at Santa Fe High School outside of Houston and resulted in the death of 10 people as well as another 10 injuries, while at Indiana's Noblesville West Middle School on Friday a shooter critically injured a 13-year-old along with a science teacher who protected his students from the suspect.
Black is currently part of a stacked field for the Republican nomination for governor in Tennessee as incumbent Governor Bill Haslam's final term winds down.
Like many GOP lawmakers, Black is a staunch defender of the Second Amendment. On her official campaign website, she claimed to be a life-long member of the National Rifle Association with an "A+ rating" for her consistent positions advocating for gun rights. Black also said that in the wake of the mass shootings "liberals have called for banning and confiscating all guns" and that states' "mental health issues are the cause of mass gun violence, not guns themselves."