Trump Invited Porn Star to 'Party' With Him and Stormy Daniels in Hotel Room, Alana Evans Claims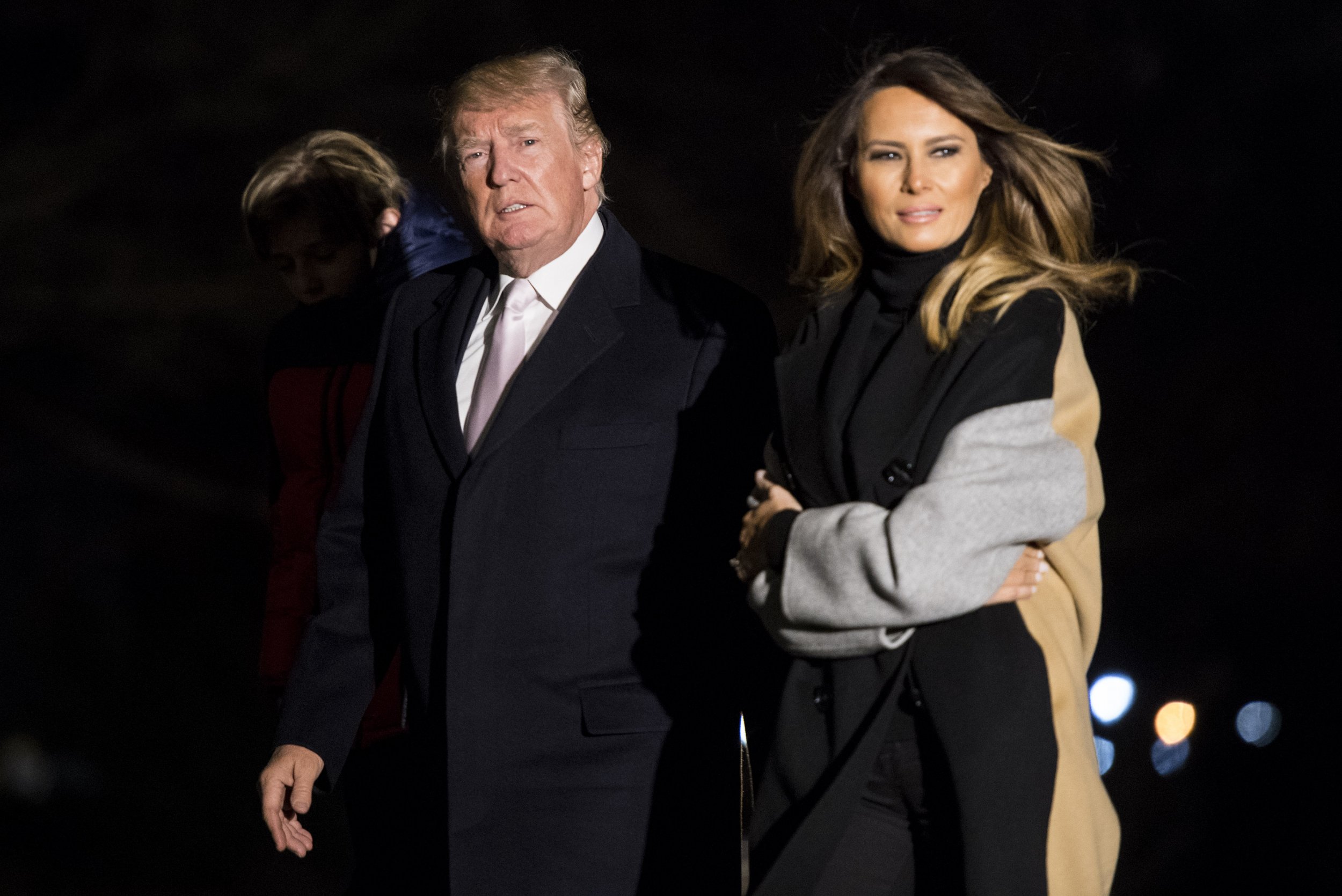 Another adult film star has spoken out about a past encounter with Donald Trump less than one week after reports surfaced that Trump paid porn star Stormy Daniels $130,000 in 2016 to not discuss their sexual history.
Adult film star Alana Evans went on Megyn Kelly TODAY to claim that she was invited to join Stormy Daniels and Donald Trump in a hotel room in 2006.
"When Stormy's telling me that she's hanging out with Donald, there's a lot of things that come into play in a situation like that because of who he is," the adult film star said.
Evans attempted to decline the offer and "avoid the situation," but Daniels—whose legal name is Stephanie Clifford—continued to contact her.
"When she started calling me again and then Donald was on the phone and I can hear him…she calls me back and I'm stalling because I'm trying not to go," Evans said.
"So I'm trying to kind of avoid the situation," she continued. "So as Stormy's continuing to call and now Donald's on the phone, that made it a totally different situation."
Kelly asked Evans what Trump was saying to her over the phone.
"Come hang out with us. Come have fun. Let's party," Evans responded.
When asked whether or not Trump knew she was a porn star, Evans said she believes that Trump was aware.
"I believe so. I'm sure they had conversation because I was being invited," she said.
The Wall Street Journal originally reported on Friday that Trump's lawyer Michael Cohen arranged the $130,000 payment to Clifford. The sexual encounter between Clifford and Trump allegedly occurred in 2006—the same year that Evans claimed she was invited to hang out with the pair.
Cohen denied the accusations to the Daily Beast.
"These rumors have circulated time and again since 2011. President Trump once again vehemently denies any such occurrence as has Ms. Daniels," Cohen wrote.
The lawyer also presented the Daily Beast with a letter allegedly signed by Clifford on January 10, 2018, that denied both a "sexual and/or romantic affair" and receiving "hush money" from Trump.
Trump's alleged affair with the porn star took place just one year after marrying Frist Lady Melania.