Porn Star 'Liked' by Ted Cruz Thinks Senator Needs Smut Like the Rest of Us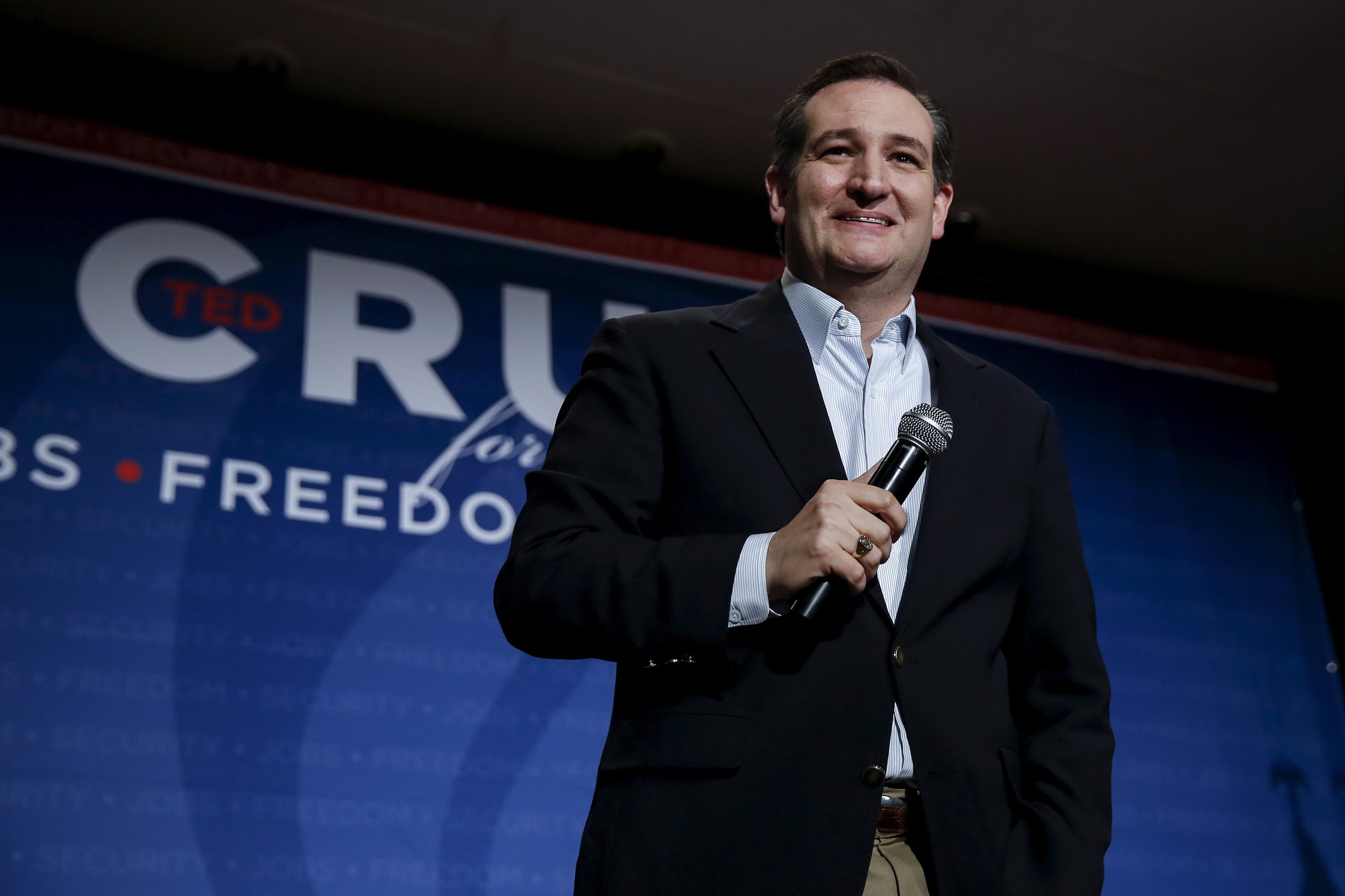 The porn star at the center of Ted Cruz's Twittergasm this week says the Texas senator shouldn't be ashamed if he likes porn.
Kacey Jordan, the second female actress in the two-minute porn clip that Cruz's official Twitter account "liked" in the wee hours of Tuesday, did not fully accept the moralistic lawmaker's explanation that a staffer accidentally favored her film.
"I believe he uses porn to escape from real-world problems," Jordan told Newsweek.
Jordan added that she had no idea the video—which featured her having sex on a couch as another woman looks on—would arouse more than just her normal fans, but was pleased that it had reached others, including, perhaps, the junior lawmaker from the Lone Star State.
"You never really know who's watching your stuff, even if it is a senator," said Jordan, a Democrat.
Cruz's "like" of the video became a viral sensation on social media on Tuesday morning, as thousands mocked the man who has long championed so-called family values.
"It's genuinely heartwarming to me that literally the entire internet can pause to laugh together at ted cruz pounding off," said Twitter user Jon Hendern.
"Pretty sure Ted Cruz just ruined porn for everyone else," added Paul Reggio. "Some things you can't un-think."
And some took Cruz's online error into the political realm.
"Wow, and here I thought the only thing @tedcruz could get off to was stealing healthcare from poor people," tweeted former Florida Rep. Alan Grayson.
Last year, Cruz's campaign pulled a Senator Marco Rubio attack ad after it was found that the actress that was hired for the commercial had done porn.
But Jordan, the star of the @SexuallPosts clip, believes Cruz's piety could just be an act.
"Politicians always play to their state that they work for," said Jordan, who said voted for Hillary Clinton in the presidential election. "He may really like porn, but can't say anything."
Cruz's account "liked" the X-rated material for only about 30 minutes before it was "unliked" at 1 a.m. Tuesday. Cruz later said a staff member with access to the official Twitter account make the mistake.
Ironically, Jordan's career in adult entertainment makes her sympathize with Cruz, whose career has been mostly in adult seriousness. Being a public figure, she says, is tough and it may be difficult to keep everything private.
"It may be his personal life, but he agreed to put everything on the table," said Jordan.
Jordan isn't the only star of the @SexuallPost clip who is speaking out. The clip's other female star, Corey Chase, told the New York Daily News that she was pleased Cruz's team appreciated her work. But her approval stopped there.
"With his stance against the porn industry and adult entertainment, I'm not a fan of Ted Cruz," Chase said. "But I'm happy to see that he could be a fan of mine though."