Pornhub Awards: Kim Kardashian Lost Her Category at the Ceremony Directed by Kanye West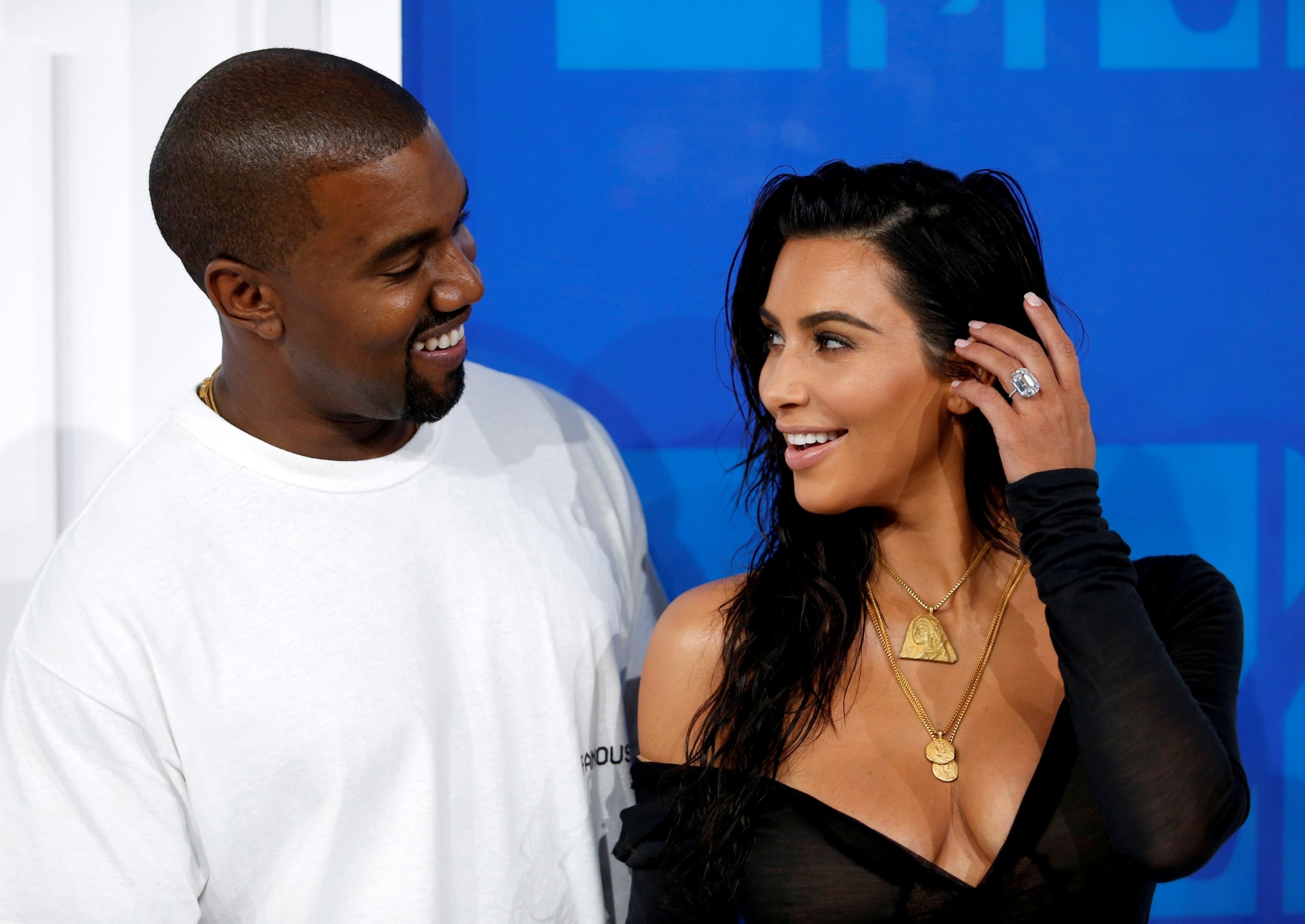 The rapper, music producer and fashion designer Kanye West appeared at the inaugural Pornhub awards Thursday night, a ceremony for which he served as creative director after admitting recently in a Jimmy Kimmel interview he still looked at the adult website.
West, who is married to the reality TV star Kim Kardashian (whose own rise to fame came off the back of a sex tape), debuted a new single and Spike Jonze-directed video with the teenage rapper Lil Pump at the awards show.
He also designed each of the dildo statues category winners collected as awards. Among Pornhub's illustrious awards up for grabs were "Top Blowjob Performer," "Favorite BBW Model," and "Top Squirting Performer."
Even Kim Kardashian was up for an award, though it was in the most vanilla category of all: "Celebrity of the Year." She didn't win. That accolade went to YouTuber-turned-adult film star Lena the Plug.
The ceremony took place at the Belasco Theater in Los Angeles and was orchestrated by DONDA, West's creative services company, who gave it a futuristic theme. Winners of each category were decided by the Pornhub website's statistics.
"Kanye has designed a bespoke erotica-inspired award statue for each of tonight's unique categories. In line with the futurist theme, the award statues represent imagined alien sex toys," a press release from the awards said (via NME).
During a recent appearance on Jimmy Kimmel Live!, West was asked if his attitude to women has changed now he has daughters. "No, I still look at Pornhub," West replied. After the interview, Pornhub gave West free lifetime premium membership of its website.
The Pornhub awards show was hosted by adult film actress Asa Akira and claimed to be the first broadcast in virtual reality. Other musical performers at the show included Young MA, Blackbear and Dana Dentata, all signed to West's label GOOD Music, The Guardian reported. Presenters of each award were dressed by West's fashion label Yeezy.
Pornhub was founded in 2007. It is a free adult video streaming website featuring both well-known adult performers and amateur content uploaded by users. Pornhub says it has over 5 million videos on its website and over 90 million visitors each day, not to mention more than 10 million active users in its community.