Pornhub Data Reveals What Women Want: Amy Schumer, Curvy Performers and Dirty Talk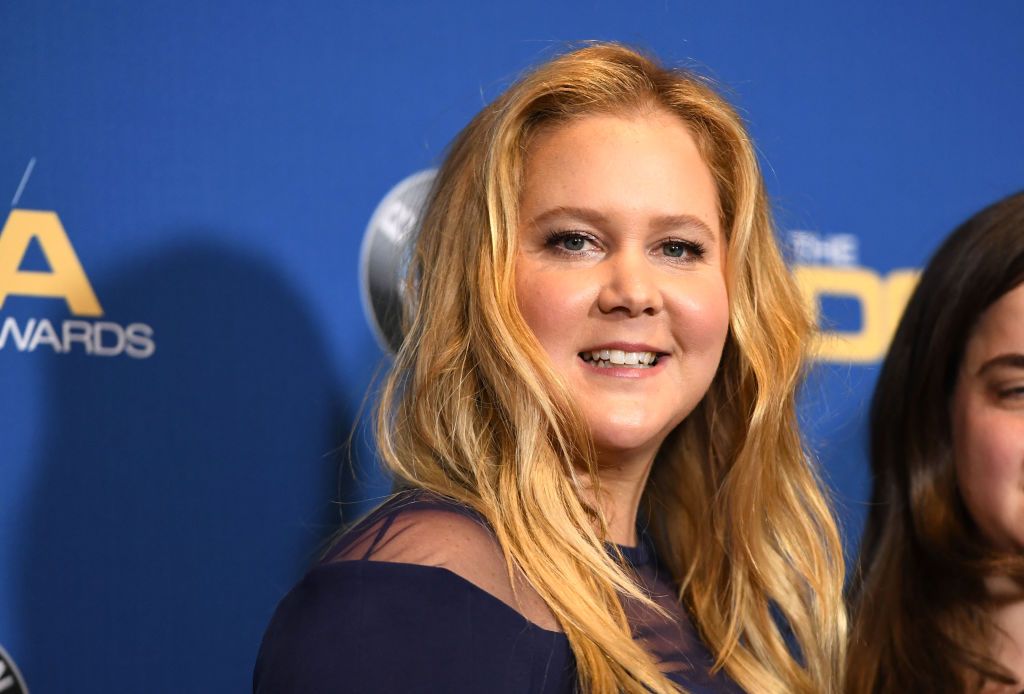 The American workforce is still lightyears away from achieving equal pay for women, so it shouldn't come as a surprise that our culture hasn't picked up on what women want in the bedroom either.
According to Pornhub Insights, the pornography streaming service's data analysis blog, more women than usual came to the site on Thursday, which was International Women's Day. Perhaps empowered by all the feminist content popping up online, these women drove up Pornhub's "gaining searches" in specific ways, making keywords typically not used by male Pornhub viewers very popular for just a day.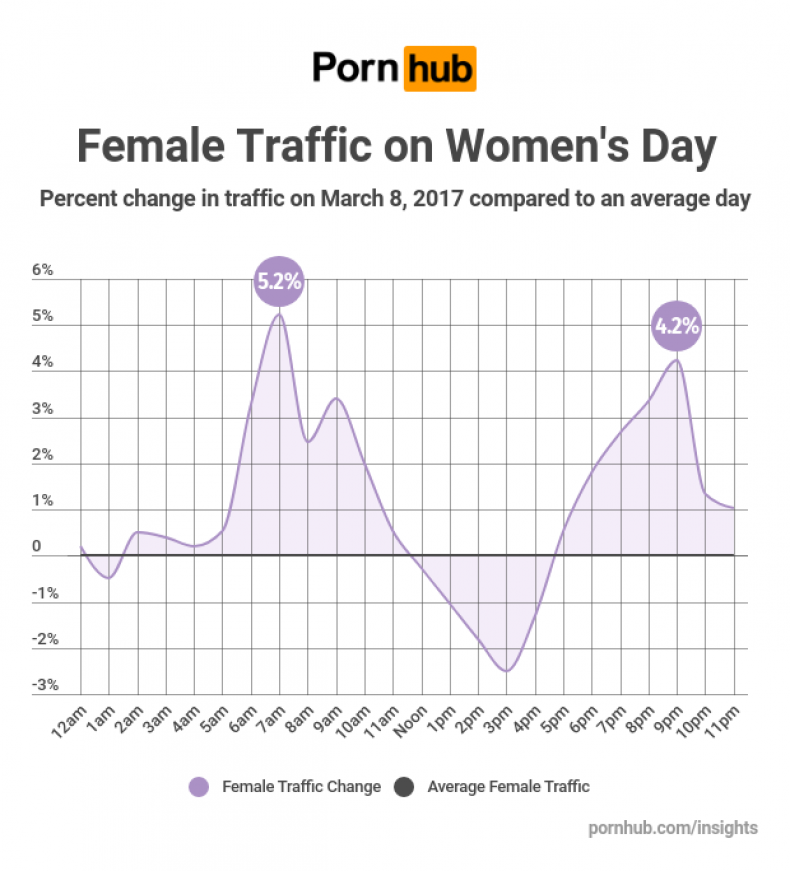 While some women searched simply for "women's day," many others searched for videos of men performing oral sex on women—they worded this request in many different NSFW ways, but the core idea remained the same. The only celebrity to gain Pornhub popularity among women viewers on Thursay was Amy Schumer. There are no pornographic videos of Schumer on the site, but it's possible that women were searching for a look-alike. That's a popular strategy among men, too. The rate of Schumer searches was unusually high, but they were followed by searches for "curvy" and "feminist" pornography.
Overall, Pornhub requests made on International Women's Day by women can be broken down into two categories: specific behaviors and genres ("lesbian" porn is popular among women, as well as "rough sex" and "threesome"), and an amorphous call for pornography that just isn't popular yet.
Searches in the latter, more hopeful, category include "feminist," "porn for women," "female friendly," "romantic couple," and "femdom" (porn featuring a dominant female performer). The demand for pornography of this ilk is extremely high; it only takes a cursory glance at woman-run porn subreddits (link NSFW) to conclude that mainstream pornography studios are still not catering to women, despite them being a devoted segment of pornography viewership. According to Pornhub's 2017 Year in Review, "Porn for Women" was a top trending search throughout the year, increasing by over 1,400 percent in 2017 alone.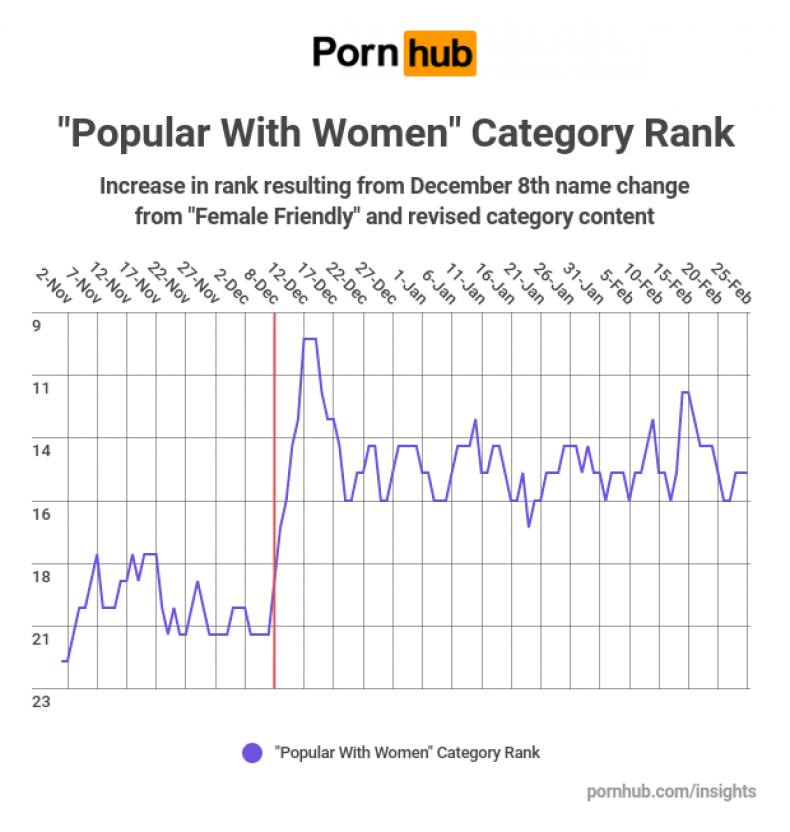 Pornhub Insights' data does suggest that women—at least, straight-identifying women who use Pornhub—have similar interests in erotic videos. However, even armed with this data available, porn studios continue to not know or care how to please female viewers.
No matter where you look, it's evident that women prefer curvier female stars, vocal male stars, and videos of intercourse that appears both romantic and rough. Though Pornhub Insights can prove that many, many women watch pornography, most of what's available features thin women with large (often surgically enhanced) breasts, and most male performers are either off screen for most of the video, or they're cast simply for the size of their organs, rather than because of their personalities or attractiveness. For the most part, these male performers are stand-in avatars for the assumed male viewer, not objects of desire performing for the pleasure of female viewers.
Until something finally gives in mainstream pornography, straight women will continue searching for terms like "curvy" and "dirty talk" on Pornhub. Both of those keywords, by the way, don't lead to much.